How Do I Become an Angel Investor? The Pros and Cons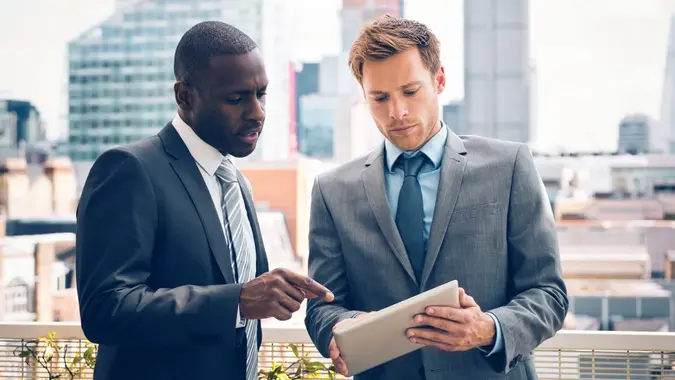 In the early 1900s, wealthy theatergoers sometimes funded upstart Broadway productions on their own. Known as "angels," they weren't looking to profit from their investments. They were buying access to the inner circles of the elite and insular New York City theater world to establish their status as high-society bon vivants.
The term eventually migrated from theater to business, and today, angel investors use their own money to fund risky startups in the earliest stages of development in the pursuit of high returns. 
Here's what you need to know about angel investing.
What Is an Angel Investment?
An angel investment is a private equity financing deal that allows wealthy individuals to fund emerging companies in exchange for an ownership stake in the business. 
The show "Shark Tank" brought the angel investing concept to the masses.
Since they get in on the ground floor during the initial seed funding stage, which precedes Series A growth funding, angel investors are sometimes called seed investors.
Angel investors are often fellow entrepreneurs, former entrepreneurs or experts in the fields in which they invest, bringing strategic industry knowledge and mentorship to the company along with seed money.
According to the SEC, angel investors pumped more than $25 billion into early-stage companies in 2020 alone.
Angel Investors Are Not Friends, Family Members or Venture Capitalists
According to the SEC, many entrepreneurs fund their initial endeavors by soliciting money from their friends and family in the pre-seed stage. These tend to be loosely structured agreements based on personal relationships and trust consisting of relatively small amounts of money ranging from $10,000-$50,000.
When a young business gains traction and shows the potential for growth and profit, angel investors enter the picture in the seed stage — and these are not handshake deals among friends. 
According to The Hartford's Business Owner's Playbook, angel investors typically seek a 10%-50% ownership stake in the business in exchange for seed money, which is usually several hundred thousand dollars. Since they're placing big bets during the riskiest funding stage, they expect significant returns on their investments, often in the neighborhood of 30%.
VC Firms Are Sophisticated Organizations That Invest More Later in the Process
Angel investors are distinct from venture capitalists, who pool their money in groups known as VC funds. Unlike angel investors, who are individuals using their own money and seeking a relatively quick exit, VC funds invest in rapidly growing companies in the Series A funding round or later and structure their agreements to last at least 10 years.
They usually continue investing through subsequent funding rounds and play a much more hands-on role than angel investors. VC fund members often sit on company boards, steer hiring decisions and provide strategic and operational guidance.
According to the SEC, VC funding topped $330 billion in 2021.
How Much Money Do I Need to Be an Angel Investor?
According to the SEC, most angels are accredited investors, who have access to investments that are loosely regulated or unregistered with financial authorities and that are off-limits to the general public. They include leveraged buyouts, venture capital funds, private equity deals, complex real estate funds and angel investing.
Institutions like banks and insurance companies can qualify as accredited investors, but for individuals to qualify, they must meet strict income, wealth and "measures of financial sophistication" requirements set by the SEC. 
To qualify as an accredited investor, you must meet at least one of the following criteria:
Net worth over $1 million, not including a primary residence that you own either individually or with a spouse. 
Individual annual income over $200,000, or $300,000 with a spouse or partner, for at least two consecutive years prior, with the reasonable expectation of the same or more in the current year.
Investment professionals in good standing who hold a current Series 7, Series 65 or Series 82 license; or who serve as a director, executive officer, or general partner in a company that sells that securities; or a client of a family office that qualifies as accredited; or a "knowledgeable employee" of a private fund.
Is Angel Investing a Good Investment?
Business finance strategy expert and CPA Melissa Houston, author of "Cash Confident: An Entrepreneur's Guide to Creating a Profitable Business," wrote in Forbes, "One of the most appealing aspects of angel investing is the potential for high returns, and it can be an extremely profitable venture."
By getting in at the earliest stages on the ground floor, angel investors get the first crack at promising companies before even early-stage VC firms.
Angel investors can also achieve personal and professional gratification by helping to develop exciting new services and technologies, create jobs and enable innovative and disruptive new business models. 
Houston continued, "Angel investing can be personally satisfying. It can be gratifying to know that you have helped a small business succeed, and you may even develop relationships with the entrepreneurs you invest in. Angel investing is a great way to give back to the entrepreneurial community."
How Risky Is Angel Investing?
Angel investors are not beholden to banks, partners, shareholders or underwriters and can therefore invest their funds freely and reap all the benefits when they succeed — but as individual investors, they also assume 100% of the risk with their own money. 
According to Moneyzine, 90% of all startups eventually fail, usually because of cash flow problems.
Success as an angel requires more than just money. Even high-net-worth accredited investors must have the skills and experience to source deals and analyze fledgling companies without the benefit of SEC financial reporting that investors in public companies rely on. 
Get Started
If you're an accredited investor with industry-specific knowledge who's willing to take big risks in the pursuit of high returns and personal satisfaction, it's easier than ever to become an angel investor. Platforms like the Angel Capital Association, Gust (formerly Angelsoft), AngelList and Angel Investment Network pair young companies in need of cash with angel investors looking for projects.
Caitlin Cao contributed to the reporting of this article.
Our in-house research team and on-site financial experts work together to create content that's accurate, impartial, and up to date. We fact-check every single statistic, quote and fact using trusted primary resources to make sure the information we provide is correct. You can learn more about GOBankingRates' processes and standards in our editorial policy.