QuickRewards Review: Is It Worth It?
GOBankingRates Score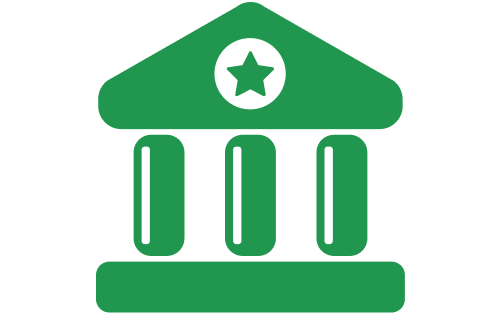 Quick Take:
Loyalty and rewards programs are popular ways to earn extra money. Since 2002, QuickRewards has paid its members over $7 million to shop online, complete surveys and offers, watch videos and
play video games
. QuickRewards offers quick payouts and mails gift card rewards to members weekly. Members can redeem as little as a penny and earn gift cards to shop with over 50 U.S.-based retailers and restaurants.
Earnings Potential
Payout Process
Pay Per Survey
Security and Credibility
How did we calculate this?
Pros
Members can cancel subscriptions at any time.
Joining takes only about 30 seconds.
Membership is completely free.
Members can sign up for unlimited offers per day.
Cons
Members cannot log in using a VPN.
SSN is required to redeem rewards over $600.
Member accounts can be closed without payment.
Sign-in is required at least every 90 days.
Make Your Money Work For You
QuickRewards Overview
QuickRewards is a free-to-use, incentive-based marketing program that allows members to earn extra money and maximize their earnings. Designed to promote customer loyalty and long-term relationships, QuickRewards is also a platform that helps target traffic for advertisers at low prices while increasing their return on investment.
Members can access QuickRewards at any time from anywhere to earn rewards for signing up for offers, taking online surveys, shopping online and much more.
Key Features
QuickRewards offers a variety of member-focused features. GOBankingRates gave QuickRewards an overall score of 4.7. Here's a look at each key feature and what contributed to the rating. 
Earnings Potential
When members join the QuickRewards Network, they can earn money for various activities, such as signing up for offers, playing games, shopping, completing surveys and watching videos — all online.
Members earn QuickPoints, which automatically convert to cash. Some surveys are listed as "qp" for QuickPoints, instead of cash. QuickPoints are valued at one hundredth of a cent each.
1,000 qp = $0.10
5,000 qp = $0.50
10,000 qp = $1.00
Payout Process
Cashing out on QuickRewards is easy. Members can redeem points for cash through payout with PayPal — with no minimum required amount. Members can also receive payouts in gift cards starting at $5.00. Members should limit PayPal cashouts to no more than two per day. QuickRewards verifies all members' PayPal accounts.
Make Your Money Work For You
QuickRewards members may redeem QuickPoints for gift cards for Amazon, PayPal or other online merchants at payout. Users who opt to redeem points for physical gift cards will receive them in the mail. Some activities pay in tokens, which can be redeemed for rewards like magazine subscriptions and movie tickets.
QuickRewards members may cash out as much as they like — daily, weekly, monthly or annually. There are no redemption frequency restrictions. The payout process time varies. Usually, Amazon.com e-Gift Card and PayPal redemptions are processed within hours. Physical gift cards are typically mailed once a week and may take one to two weeks for delivery.
Pay Per Survey
There are many consumer surveys online that QuickRewards members can take. Companies will pay members to provide consumer insight into their products. Members can share their opinions and preferences in QuickRewards' "Paid for Your Opinions Program" to help companies develop new products and services.
Approximate wait times may vary to receive a reward credit for completing a survey offer. Wait times are listed on the member's offer wall.
Make Your Money Work For You
Security and Credibility
QuickRewards' platform uses case-sensitive passwords and blocks users from logging in on VPNs — this is to prevent users from hiding their location and decrease fraudulent activity. For security, users are locked out of their accounts for 24 hours after three unsuccessful login attempts.
QuickRewards members must follow all Terms of Service rules, such as keeping contact information updated, avoiding using a VPN and only using one QuickRewards account per household.
QuickRewards will also suspend or close accounts suspected of fraud and may request a copy of the user's ID and a utility bill in their name for proof of identity to reinstate the account.
Although it can be risky to give out your Social Security number, QuickRewards must ask for U.S. residents' Social Security numbers when members redeem rewards for $600 or more in one calendar year. This protocol generates a 1099 form required by the federal government for income tax payment, which is required of any company paying freelance or contract workers.
How QuickRewards Stands Out
QuickRewards Network is committed to delivering excellent service to its advertising and member clients. Its primary goal is to help clients maximize their earnings.
Make Your Money Work For You
QuickRewards pays members quickly, and customer service is fast and reliable. Rewards are conveniently paid through PayPal or in gift cards as an option that makes QuickRewards stand out from its competition.
Comparable QuickRewards Options
QuickRewards offers members a money-earning solution by completing simple, practical activities. Here are two popular alternatives and how their features compare to QuickRewards' offers.
Earnably
Earnably is a site that makes earning digital rewards and gift cards easy. It's free to use, and inviting others earns members more. When Earnably members share their unique referral link, they make 10% of their earnings for life.
QuickRewards does not currently offer a referral program. Like QuickRewards, Earnably members instantly earn rewards by taking surveys, watching videos and completing online tasks. Cash, wallet codes and gift cards are awarded immediately.
InboxDollars
InboxDollars is one of the most-used websites where members are rewarded for playing games, shopping and taking surveys. Brands pay InboxDollars to solicit consumer input on their products. The platform offers a $5 bonus for signing up.
Members perform online activities such as trying new apps, playing games, taking surveys, exploring new products and cash back shopping. Unlike QuickRewards, InboxDollars members earn real cash, not points.
Make Your Money Work For You
How To Apply
There's no cost for members to join QuickRewards Network.
How To Register

Visit QuickRewards.net.
Select "Create an account" and follow the prompts to complete a form and create an account.
Go to the email account used to sign up and open the QuickRewards confirmation email.
Who QuickRewards Is Best For
QuickRewards is best for those who want to join a free rewards points program to earn extra cash or gift cards for shopping. Those who wish to avoid rewards memberships that limit certain features unless they upgrade will appreciate QuickRewards. Anyone aged at least 18 in the U.S. and Canada is eligible to join.
QuickRewards may not be the best rewards-earning platform for persons who don't plan to play for pay that often. If members don't sign in and earn at least one QuickPoint within 90 days, their dormant account may be deleted for inactivity, and they will forfeit all earnings.
Final Take
As one of the longest-running rewards programs, QuickRewards Network continuously offers new online games, consumer surveys and shopping bonuses to its members.
Make Your Money Work For You
Living up to its name, QuickRewards aims to provide quick customer service, quick payouts and quick rewards earning opportunities. Additionally, members can look forward to earning QuickPoints, tokens and monetary and gift card earnings.
FAQ
These are some frequently asked questions and answers to help members understand how QuickRewards works to earn money and rewards.
Is QuickRewards real?

Yes, QuickRewards is a legitimate company. Established in 2002, it offers rewards to users for completing surveys, playing games and more.

Can you earn points for referring friends to QuickRewards?

No. QuickRewards is currently updating this feature.

How many times can members sign up for the same offers?

Typically, members can sign up for and complete larger offers only once. Some smaller offers, such as printing coupons, viewing slideshows, playing games, visiting websites, performing internet searches and watching videos, may be completed daily. A new day begins at midnight EST.

Can you use a different email address for shopping and signing up for offers than the email address on file with QuickRewards Network?

Yes. Members may use any email address for offers or shopping with QuickRewards Network.

What are QuickPoints?

QuickPoints are rewards points offered by QuickRewards for some of its earning opportunities. One QuickPoint is valued at one hundredth of a cent.
Editorial Note: This content is not provided by any entity covered in this article. Any opinions, analyses, reviews, ratings or recommendations expressed in this article are those of the author alone and have not been reviewed, approved or otherwise endorsed by any entity named in this article.