Suncoast Credit Union Review 2021: Great Rates with No Maintenance Fees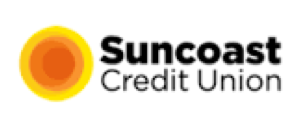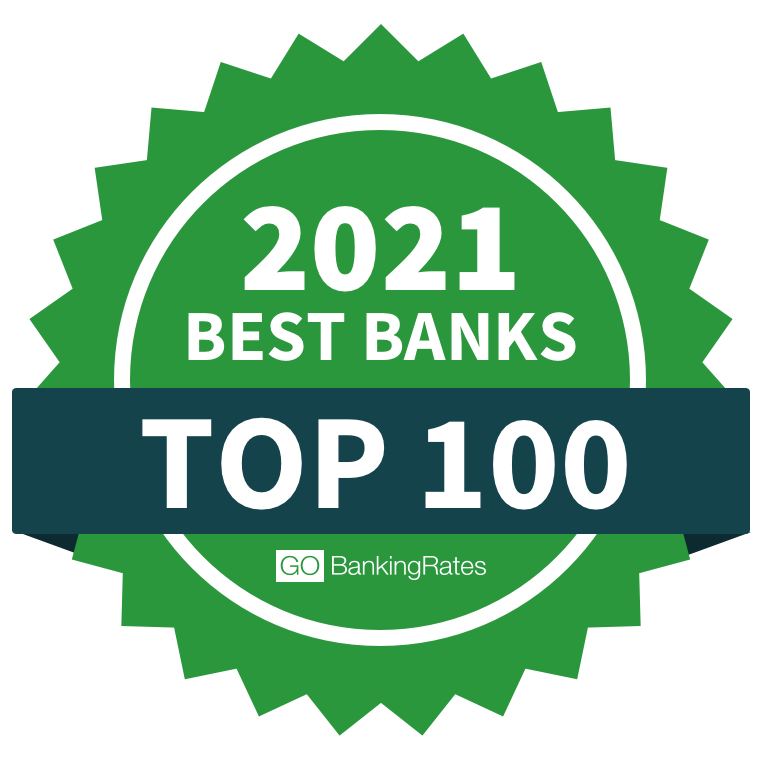 Our Take: Suncoast Credit Union offers a complete menu of banking products with low or no fees and very competitive interest rates. You must meet eligibility requirements to be a member, but if you do you can enjoy interest-bearing checking accounts with no fees as well as savings accounts, money market accounts and certificates. The credit union also offers loans and credit cards.
Rates
Fees
Breadth of Products
Banking Experience
How did we calculate this?
Like any financial institution, Suncoast Credit Union has both strengths and weaknesses. Here's a quick overview:
Pros
Interest-bearing checking
Competitive annual percentage yields on savings and certificate accounts
No monthly maintenance fees
No or low minimum balance requirements
Cons
Branches are in Florida only
You must qualify to be a member
About Suncoast Credit Union
Suncoast Credit Union, also known as SCU, is the largest credit union in Florida, with more than 920,000 members. It is headquartered in Tampa and has more than 70 branches, mainly on the west coast of Florida. It offers a full range of banking products and financial services.
Membership in Suncoast Credit Union is open to those who live, work, attend school or worship in the following Florida counties: Alachua, Brevard, Broward, Charlotte, Citrus, Clay, Collier, DeSoto, Dixie, Duval, Gilchrist, Glades, Hardee, Hendry, Hernando, Highlands, Hillsborough, Indian River, Lake, Lee, Leon, Levy, Manatee, Marion, Martin, Miami-Dade, Monroe, Orange, Osceola, Palm Beach, Pasco, Pinellas, Polk, Sarasota, Seminole, St. Johns, St. Lucie, Sumter and Volusia. It is also open to alumni of Florida College and immediate family members of existing members.
Suncoast Credit Union Products
Suncoast Credit Union offers a full range of banking products and services, including checking and savings accounts, money market accounts and certificates, — known commonly as certificates of deposit– all with very competitive interest rates. SCU also provides vehicle, home and personal loans, plus resources for borrowers. Its credit card lineup includes Platinum, Starter, Classic and Secured Visa cards with low fixed interest rates and no annual fees.
Product
Features
Checking Accounts

One account available
No maintenance fees
Earns interest

Savings Accounts

Regular and Special Share savings
$5 minimum balance for Regular account
APY up to 0.50%

Money Market Accounts

$1,000 minimum to earn interest
APY of 0.40% for highest balances

Certificates

Jumbo, Share and Smart Start certificates
Minimum balance ranges from $50 to $100,000
Terms from six months to five years

Credit Cards

No annual fees
Annual percentage rate as low as 9.90%
Starter, student and secured cards available
Rewards cards available

Loans

Mortgages
Vehicle loans
Personal loans
Keep reading for a deeper dive into what you can expect from Suncoast Credit Union's deposit accounts.
Suncoast Credit Union Checking Account Review
Suncoast Credit Union's Smart Checking account has no monthly service fees and no minimum opening balance requirement. Plus, the checking account earns 0.10% APY on any balance. There's also a Student Checking account for teens with a parent or legal guardian joint owner.
Features
No monthly fees
No minimum balance requirement
0.10% APY
Teen account available
Pros
Cons
Only one option for adults
Must pay for checks unless you are 55 or over
Suncoast Credit Union Savings Accounts Review
When you become a member of Suncoast, you must open a Regular Share Membership savings account with a $5 minimum deposit. Once you have this account, you're eligible for all other Suncoast products and services.
The Regular Share account pays 0.50% APY on any balance, but you do need to maintain the $5 minimum balance. You can also open a Special Share savings account to save for a specific goal. This account has no minimum balance requirement.
Features
No monthly fees
$5 minimum balance
0.50% APY
Pros
Competitive APY
Low minimum balance
Cons
Higher balances don't earn more interest
Suncoast Credit Union Money Market Account Review
Suncoast's money market account has a minimum balance of $1,000 to earn interest and features different rates for different balances.
Features
$1,000 initial deposit
APY of 0.40% for highest balance
Variable rates
Pros
Competitive APY
No minimum balance required but $1,000 needed to earn interest
Cons
Minimum of $250,000 needed to get 0.40% APY
Suncoast Credit Union Certificates Review
Suncoast Credit Union, like many credit unions, refers to CDs as simply "Certificates." SCU offers a Share Certificate with a $500 minimum balance requirement and a Jumbo Certificate with a $100,000 minimum balance. Interest rates are the same for Share Certificates and Jumbo Certificates across all terms.
Suncoast Credit Union also offers a Smart Start certificate, which you can open with an initial deposit of $50 and a monthly deposit of $40. After 12 months, the balance can be rolled into a traditional certificate.
Features
Fixed interest rates
Longer terms earn higher interest
Rates range from 0.30% APY for a six-month term to 0.95% APY for a five-year term
Pros
Safe, guaranteed investment
Very competitive rates
Variety of terms
Cons
Banking Experience
Suncoast Credit Union offers a variety of ways to take care of your banking tasks, including in person at a branch, at one of the ATMs, or digitally either online or with the mobile app. Interactive teller centers are also available at branches that have extended hours.
Customer Service
The Suncoast Member Care Center can be reached by calling 800-999-5887 or 813-621-7511. It is available Monday through Friday from 7 a.m. to 8 p.m. and Saturday from 8 a.m. to 1 p.m. Members have access to more than 70 Suncoast Credit Union branches in Florida as well as the CO-OP network of ATMs.
Mobile and Digital Experience
Online and mobile banking let Suncoast members check balances, transfer funds and deposit checks anywhere, any time. The mobile app is available on the App Store, where it has a rating of 4.8 stars out of 5; and on Google Play, where it has a rating of 4.5 stars.
How To Open an Account
You can easily open a Suncoast account online. You'll first be asked about where you live to determine your eligibility to be a member. Next, you'll need to open a Member Share Savings account with a $5 minimum deposit. Once that account is open, you can use online banking or the mobile app to open additional accounts.
If your identification doesn't have your current address on it, you will need to provide one of the following for proof of address:
Utility bill or utility hookup
Vehicle registration
Letter from Social Security office
Lease agreement
Mortgage document if you recently purchased a new home
Florida Voter Registration Card
Educational institution transcript
W-2 or 1099 for the most recent tax year
Renters insurance policy
Key Information

Customer Service Number: 800-999-5887

Routing Number: 263182817
Suncoast Credit Union Fees
While Suncoast has no monthly maintenance fees, there may be other charges based on certain activities and services. Here's a rundown:
| Type | Amount |
| --- | --- |
| NSF (paid) | $29 |
| Check/ACH returned (unpaid) | $29 |
| Stop payment | $29 |
| Cashier's check (after first check per day) | $2 |
| Incoming wire | $5 |
| Outgoing domestic wire | $20 |
| Outgoing international wire | $35 |
Note that the first cashier's check each day is free, so the $2 charge applies only to subsequent checks on the same day.
Suncoast Credit Union vs. Competitors
You'll want to look at all your options when choosing a bank to ensure you find the right one for you. Here's a look at how Suncoast Credit Union compares to other financial institutions.
| Bank | Best For |
| --- | --- |
| Suncoast Credit Union | Competitive rates, no maintenance fees, large branch network in Florida |
| Launch Credit Union | Member promotions |
| Ally Bank | Online banking with high APY |
| Bank of America | Nationwide branches and ATMs |
Suncoast Credit Union vs. Launch Credit Union
Launch is another Florida-based credit union. It offers several promotions, including one that gives members a chance to win an iPad when they enroll in e-statements. But Suncoast has a wider service area and many more branches.
Suncoast Credit Union vs. Ally Bank
Ally Bank is an internet-only bank and therefore has lower costs than many brick and mortar locations. This lets it offer the same or better interest rates on savings and checking accounts than you'll get at Suncoast. But if you prefer in-person banking, Suncoast is the better choice because of its branch network.
Suncoast Credit Union vs. Bank of America
Bank of America has about 4,300 retail locations and 17,000 ATMs nationwide, so chances are you're never far from one. But its savings APY is not nearly as high as Suncoast's.
Final Take
If you are eligible to open an account at Suncoast, it's certainly worth a look. The credit union's interest rates are very competitive and it offers the advantages of a local bank combined with the ability to use ATMs nationwide with no fee.
More Low-Fee Banks

Bank Branches

Credit Unions
Editor's Favorite

The combination of competitive interest rates and no maintenance fee make at Suncoast Credit Union hard to beat. Qualifying Florida residents have access to a wide range of quality accounts by becoming members.
Suncoast Credit Union FAQ
Here are the answers to some commonly asked questions about Suncoast Credit Union.
Are Suncoast Credit Union accounts FDIC insured?

No; they are insured by the National Credit Union Administration and backed by the full faith and credit of the U.S. government up to at least $250,000 per depositor, just like the FDIC.

Who can join Suncoast Credit Union?

Here's who qualifies to join Suncoast Credit Union: residents of one of 39 counties in Florida, alumni of Florida College, and family members of an existing member.

Does Suncoast Credit Union offer free money for signing up for an account?

Suncoast doesn't currently offer free money for signing up for an account, but check the website regularly to see if there are any future promotions.
Rates are subject to change. Information on accounts is accurate as of Feb. 5, 2021.
This content is not provided by Suncoast Credit Union. Any opinions, analyses, reviews or recommendations expressed in this article are those of the author alone and have not been reviewed, approved or otherwise endorsed by Suncoast Credit Union.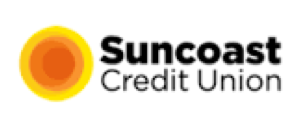 Take Advantage of our Best Offer(s)