TaskRabbit Review: Is It a Good Way To Make Money?
GOBankingRates Score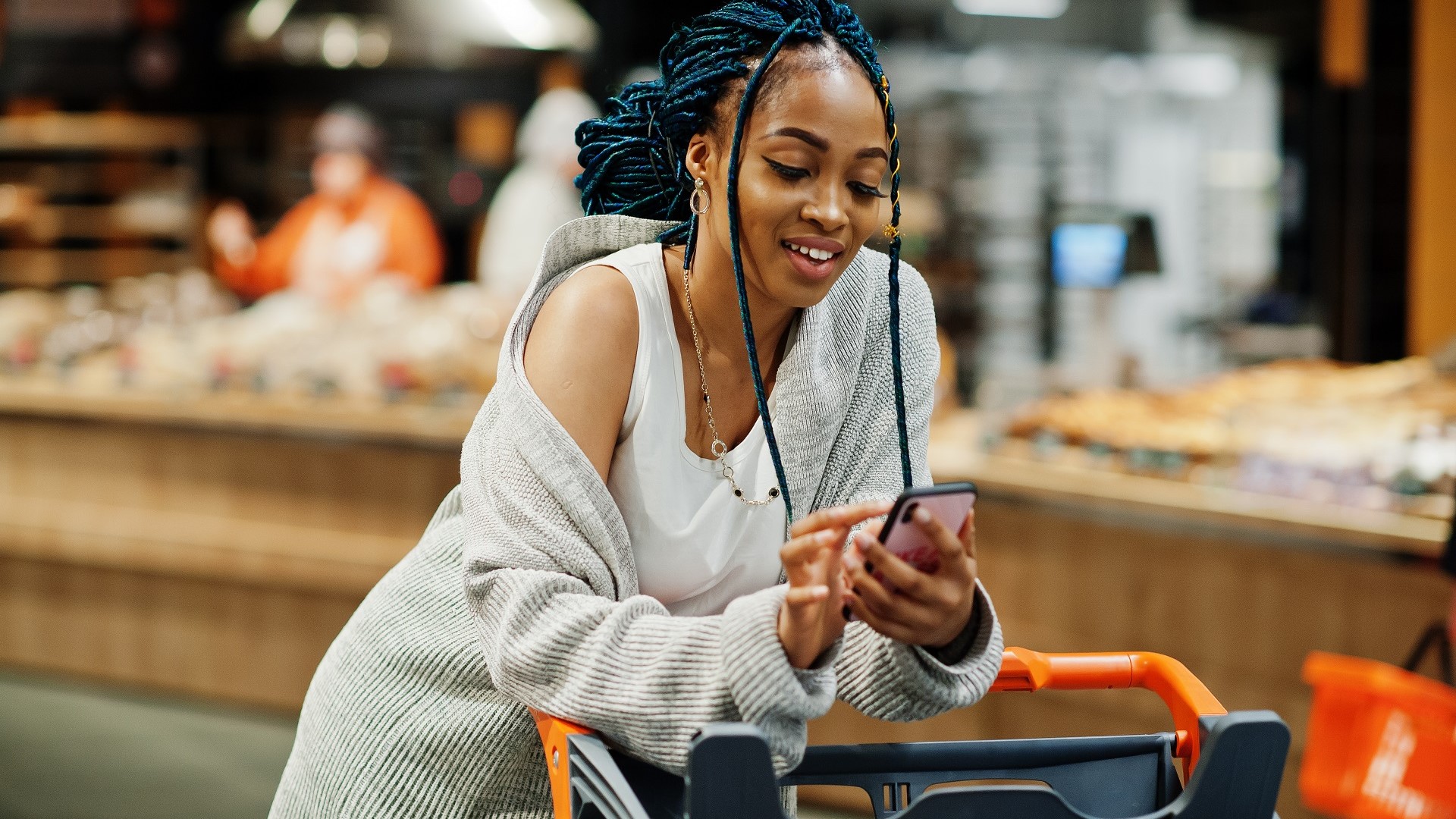 Quick Take:
TaskRabbit is a platform that provides a place to start a flexible and scalable business. The site connects service providers, also known as Taskers, with people who are willing to pay. You set your own rates and schedule, so it is easy to work around an existing job or other responsibilities. Taskers are paid almost immediately via direct deposit. TaskRabbit can be picked up or set down as it's needed.
Flexible Schedule
Earning Potential
Mobile App
Task Options
How did we calculate this?
Pros
Flexible schedule
Set your own rates
Some virtual services available
Many of the services can be contactless
TaskRabbit provides limited insurance for certain damages
Consistent payment
Cons
There's an upfront fee to get on the platform

There's a screening process

TaskRabbit is not available everywhere

Work availability can be inconsistent

The company can be hard to contact
Make Your Money Work For You
What Is TaskRabbit?
TaskRabbit was established in 2008 by Leah Busque as RunMyErrand when she had a problem getting to the store to buy food for her dog. It was intended to be a neighbors-helping-neighbors type of service and still tries to have that vibe. In 2010, it adopted the current name, TaskRabbit, and in 2017 TaskRabbit was acquired by Ikea. The main change that came from that acquisition was the added furniture assembly service.
TaskRabbit is a platform that links up people who are willing to do jobs, or tasks, with people who are willing to pay to get these things done. Usually, these tasks are advertised as odd jobs, but they can range from being anything as small as hanging a picture to much larger projects, such as landscaping. There are even people willing to pay you to wait in line.
How To Become a Tasker
There are six steps to becoming a Tasker:
1. Sign Up
To sign up for TaskRabbit, you have to create an account online and then download the Tasker app. It's available on the App Store and Google Play.
Make Your Money Work For You
2. Build a Profile
Choose the services you want to offer and add a little information about your experience in that field. Make sure you add a photo. It doesn't have to be a professional headshot. You just need a clear photo of your face against a plain background, so your clients know who to expect.
3. Verify Your Eligibility
TaskRabbit verifies a Tasker's eligibility on several levels. A Tasker must have a Social Security number and be over the age of 18, and they need a checking account to receive payments. They must also pass a background check and be able to provide licenses or certifications for work that requires it, such as that of an electrician or plumber. California Taskers need to have a business license showing they're sole proprietors.
4. Pay the Registration Fee
In some cities, Taskers pay a one-time registration fee of $25. While this may contribute to keeping out people who just want to check out the platform, it also puts up an obstacle if you're hurting for cash. There's no guarantee that you'll make your money back.
Make Your Money Work For You
5. Set Your Work Schedule and Your Area
You will receive notifications when people are looking for Taskers who fit your profile. Some tasks may need to be done right then, so you're more or less on call. Be realistic about your schedule and the distance you are willing to drive.
6. Start Working
Accept requests sent to your phone and get paid.
How Does TaskRabbit Work?
Once you're approved as a Tasker, you can set up your profile for as many services as you'd like. You can set a different rate for each service, too.
Once someone in your area posts a task that matches a service you're set up to do, you'll receive a notification. You'll only receive these notifications if you set your profile to "available." All communications and exchange of money can be done through the TaskRabbit website or app. As with most services, after the task is completed, the requester can leave a review.
Taskers are paid by direct deposit into their checking account. Payments are typically approved within 24 hours of finishing a task, but it can take three to five days for the deposit to hit your bank account. 
Make Your Money Work For You
TaskRabbit generates its revenue through a service fee that's charged to clients only. This means the service fee won't affect your earnings, so you'll take home 100% of your rate plus any tips you earn. There's no fee taken out of any reimbursements that a Tasker may get, such as for paying for something while running errands.
How Much Do Taskers Make?
Taskers set their own rates, but if you want to get any tasks, then you'll have to look at the going rate for that service. If you charge $200 an hour for work other Taskers do for $50 and you don't have any reviews, it's unlikely you'll get any takers.
Average rates usually depend on the service and the location. Near Denver, for example, the average hourly rate for assembling furniture is $39 per hour, the average for full-service help moving is $47 per hour and the average for waiting in line is $24 per hour. In Baltimore, the averages are $37 per hour for furniture assembly, $38 per hour for full-service help moving and $21 per hour for waiting in line.
Make Your Money Work For You
In short, how much Taskers make can vary, but TaskRabbit isn't a race to the bottom like some other platforms. While only having the option to charge hourly does lower the potential ceiling, TaskRabbit rates are still higher than the starting hourly wage of a pizza delivery driver.
Ways To Earn Money on TaskRabbit
There are about 200 different tasks for you to choose from. Most of the tasks are in person, so location is important, but some are virtual. In-person tasks can be almost any service you can think of. People need someone to assemble furniture, perform handyman tasks, deliver or pick up items, organize closets and clean.
The most popular of the virtual tasks are things related to virtual assistant duties, but there is also research, writing and office administration work.
Pro Tips To Maximize Your Earnings
Once you're set up and comfortable on TaskRabbit, you might reach a point where you want to take your business to the next level. Instead of waiting, consider implementing these tips as soon as possible to maximize your earnings:
Add all of the services you are comfortable doing and are qualified to perform. The more services you have available, the bigger your reach.
Make yourself available for same-day tasks. You may even be able to fetch higher rates if you're the only person available at that time.
Expand your availability. You won't show up in client searches during times that you schedule unavailable.
Double-check that your rates are right for the service. Never be the one with the lowest rate for a service, and don't charge the most unless you have reviews to back it up.
Make sure your short pitches are on point. These little descriptions of your experience can take weeks to perfect and will need tweaking over time — they're not the set-it-and-forget-it kind.
If TaskRabbit is available in more than one city within easy traveling distance — Washington, D.C., and Baltimore, for example — focus your tasks around the higher-paying city.
Make Your Money Work For You
How TaskRabbit Compares to Other Side Gigs
TaskRabbit is great if you want variety in your side gig. Since you can pick your tasks, you get to decide what you're doing with your time. That means it already has an advantage when comparing it to other side gig platforms. While all of the other options featured below allow for flexible schedules, TaskRabbit is the only one that allows you to set your own rates.
TaskRabbit vs. Rideshares
For some people, driving for Uber or Lyft requires too much face-to-face interaction with others. Depending on the task, TaskRabbit services might involve less human contact.
TaskRabbit does not have any requirement for a vehicle beyond one that works. That is only for services that would logically require a vehicle. Many services don't require a vehicle at all.
TaskRabbit vs. Grocery or Food Delivery
TaskRabbit recommends that Taskers keep their acceptance rating above 75%, but this goal is lower than other gig platforms, such as Instacart. Most services on TaskRabbit don't have surge or busy hours like grocery or food delivery does.
The tasks can be scheduled at times that are convenient for the Tasker and the client, rather than ASAP per the client's request. ASAP tasks are available, but there can be a surcharge for them, which means more money to you for the inconvenience.
TaskRabbit vs. Charging Scooters
If you'd rather not talk to people at all, then charging Bird or Lime scooters might be a better fit, but if you'd like a little human contact or want to help people, then TaskRabbit is a much better choice. Most tasks are usually performed during waking hours, but some can be done at night. Charging scooters almost always requires staying up late to pick up the scooters and getting up early to return them.
Is TaskRabbit Worth It?
There are a lot of factors to consider when deciding if TaskRabbit is worth your time. Due to the flexibility that TaskRabbit offers when it comes to setting your schedule and rates and choosing the services you want to offer, this TaskRabbit review gives it 4.6 out of 5 stars.
Takeaway

If you already have an idea or hobby that you want to turn into a side gig, then TaskRabbit is the best option for you. You can pick services that most closely resemble what you already enjoy, and use the platform to network. Because TaskRabbit has a built-in user base, it can take less time for a service startup to begin getting clients than if you tried to market your services on your own.
TaskRabbit FAQ
Here are the answers to some commonly asked questions about TaskRabbit.
Is TaskRabbit trustworthy?

Yes. TaskRabbit is a legitimate platform to connect people who are willing to pay for chores and errands to be done and the people willing to do them.

Does TaskRabbit have a one-hour minimum?

Yes, Taskers are not able to invoice for less than one hour. After one hour, however, they can invoice in increments of 15 minutes.

How much money can you make on TaskRabbit?

Many factors determine how much you make on TaskRabbit. Since you set your own rates and schedule, you can make as much or more than a part-time job. The market for some services may support even higher earnings.

Is becoming a Tasker worth it?

If you are willing to look for a second or part-time job, then becoming a Tasker is worth it. You have to put a little more effort into it than some part-time jobs, but in exchange, you'll have a flexible, scalable microbusiness.

Is TaskRabbit a good way to make money?

The answer to this depends more on you than on TaskRabbit. If you only need a couple of dollars here and there, TaskRabbit may not be right for you. Also, if you want a job where you just have to show up and be paid for your time, TaskRabbit won't work. If you are the kind of person who likes to have a lot of control over the decisions made around your time, then TaskRabbit can be a good way to make money.
Ways To Get Rich Online
Cynthia Measom, Daria Uhlig and Elizabeth Constantineau contributed to the reporting for this article.
Information is accurate as of Dec. 8, 2022.
Editorial Note: This content is not provided by any entity covered in this article. Any opinions, analyses, reviews, ratings or recommendations expressed in this article are those of the author alone and have not been reviewed, approved or otherwise endorsed by any entity named in this article.