10 Personal Finance Experts You Need to Follow on Twitter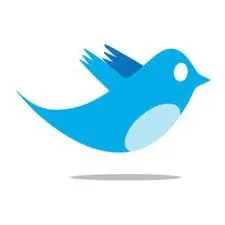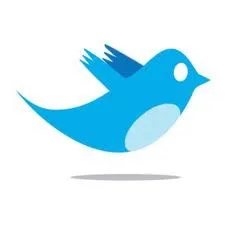 For the relatively low monthly price of a broadband internet connection, it's now possible to communicate freely with billions of people around the world without picking up a telephone or leaving the house. In addition to your friends, family members and co-workers, you probably follow a fair number of public figures on Facebook and Twitter.
With its 140-character limit and simple interface, Twitter isn't exactly known as a bastion of nuance. However, the service's limitations make it an excellent medium for dispensing and absorbing personal finance advice. If you're looking to garner some useful morsels of financial wisdom and banking tips, here are a few people to follow on Twitter who are also the leading personal finance experts today.
1. Suze Orman
Suze Orman is one of the most popular personal-finance gurus on the planet. With nearly 1.5 million followers and over 22,000 tweets on file, she's also one of the most prolific tweeters in the industry. While Suze generally uses her Twitter account to promote her popular "Suze Orman Show," she also tweets about personal finance advice and occasionally ventures into light political banter. Suze Orman often tweets about hypothetical financial deals or purchases and asks her followers whether they should "approve" or "deny" the transactions.
2. Ali Velshi
One of CNN's most popular weekend hosts, Ali Velshi is a Canadian personal finance guru with a folksy manner and a knack for breaking down complex financial situations into easy-to-understand components. While he tweets from his personal account as well as CNN's in-house @CNNYourMoney handle, the former is far more prolific and insightful. Although there is a distinct political undertone to many of his tweets, he generally avoids taking sides when he strays from "safe" personal finance advice into the political realm.
Make Your Money Work for You
3. Paul Krugman
Unlike Velshi and Orman, Mr. Krugman is most definitely associated with a particular political ideology. A renowned economist who currently writes for the New York Times and regularly appears on the talk-show circuit, Krugman became tremendously popular during the recent financial crisis thanks to his hard-nosed advocacy for forceful stimulus measures. He regularly criticizes Democrats and Republicans alike for their perceived economic shortcomings. With nearly one million followers, he's also closely watched for his occasional nuggets of personal finance advice and stock-picking wisdom.
4. Rick Santelli
Although his famous 2009 rant from the floor of the Chicago Mercantile Exchange is widely credited with sparking the so-called Tea Party movement, Rick Santelli is surprisingly low-key and humble when he's off-camera. In fact, his Twitter account is run by a close friend who occasionally dispenses nuggets of supply-side wisdom. Generally regarded as a counterweight to Paul Krugman, Santelli is well-respected for his no-nonsense approach to personal finance.
5. Nouriel Roubini
A decorated economist and chairman of a wildly successful private-capital fund, Nouriel Roubini has been credited with correctly predicting a slew of recent economic events. He is notorious for his pessimistic economic outlook and sends out hundreds of monthly tweets to that effect. Unfortunately, his track record suggests that he's worth the attention that he receives.
6. Jim Cramer
As the beloved host of CNBC's "Mad Money," Jim Cramer makes his living as a high-energy stock guru who's quick on the uptake and even quicker with a stock pick. If you can't catch his weekday-evening shows, you can glean most of his main talking points by following one of his Twitter handles. His two most popular aliases are @jimcramer and @cramertv.
Make Your Money Work for You
7. Dave Ramsey
Part finance guru and part folk minister, Dave Ramsey is a wildly popular figure who models his personal finance advice on spiritual and Biblical themes. Although he has a penchant for quoting Scripture in some tweets, he's also a prolific personal-finance writer with a world-renowned system for tackling household debt. If you're looking for no-nonsense, judgment-free debt advice, Dave Ramsey is your man.
8. Donna Freedman
As an in-house blogger with MSN Money, Ms. Freedman isn't as prolific or popular as some of the others listed as people to follow on Twitter. Nevertheless, she expertly wields her relatively small megaphone in the service of her back-to-basics frugal living philosophy. If you're trying to get out of debt or simply want to waste less money each month, become one of Donna Freedman's 1,500 Twitter followers.
9. Jean Chatzky
Jean Chatzky occupies a lucrative niche at the intersection of personal finance advice and generalized self-help. Many of her tweets focus on the financial ramifications of various family planning issues. Others discuss the effect of past financial decisions on current and future relationships. Unlike many professionally-trained economists, Ms. Chatzky injects a layer of humanity into her nuggets of financial advice.
10. Robert Kiyosaki
With more than 500,000 Twitter followers, Robert Kiyosaki is a wildly popular author who tailors his personal finance advice to single and married men juggling career and family obligations. Many of his tweets promote themes discussed on his syndicated radio show.
So there you have it: the 10 personal finance experts you should be following on Twitter in 2013. These experts can help you follow through with a number of your finance goals. Whether it be saving money, creating a smarter budget, following finance news more closely, or just re-consider the way you think about money, the advice from these finance experts — and a bit of determination — can get you there.
Using Twitter, Facebook and other social media platforms is not just work for Steven, it's full time fun. In addition to following famous people on Twitter, he provides social media consulting and works with companies that do taxes in New York.  One such company focuses on Brooklyn Tax Consulting and prepares tax returns for all types of people.