11 Careless Ways You're Throwing Money Away This Summer
Use these savings tips to protect your summer budget.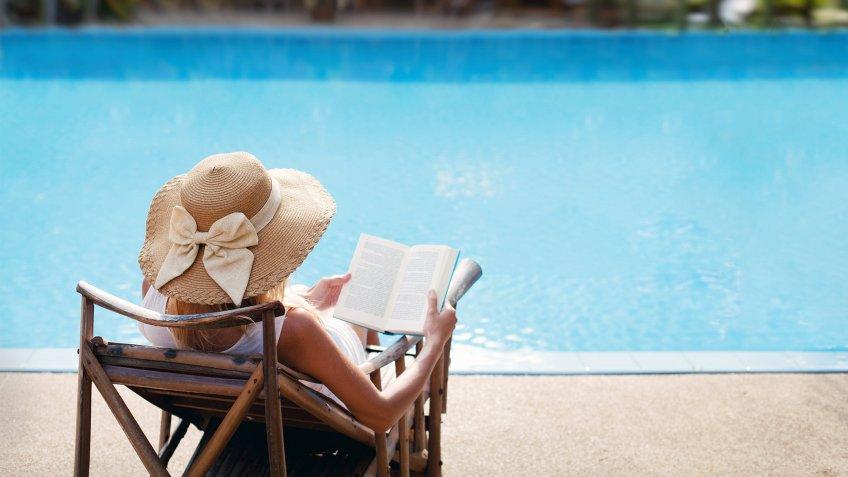 Ditty_about_summer / Shutterstock.com
Summer is when many folks find time for a little R&R. But warmer weather and a less-hectic schedule shouldn't lead to blowing off the budget and abandoning your adult responsibilities altogether.
Read on to see how you might be throwing away money this summer. Plus, get some expert advice on conserving cash that could help fund a great vacation or even your kids' college tuition.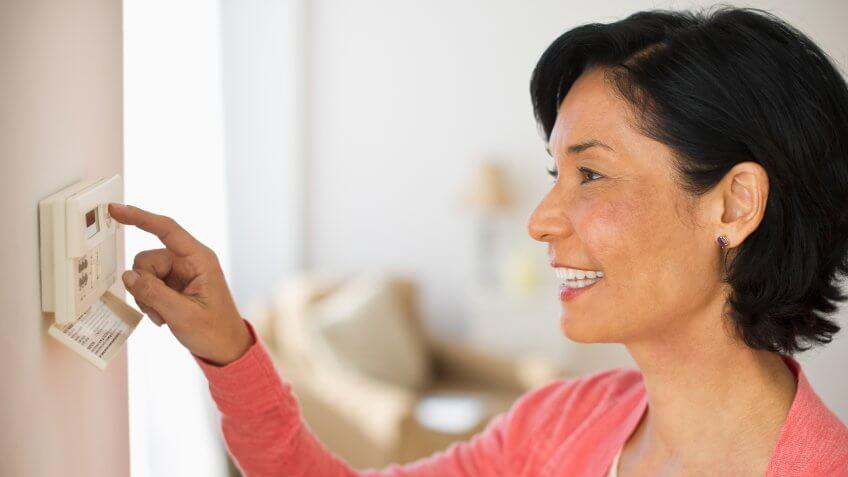 Tetra Images / Getty Images
Keeping the Air Conditioner Cranked Up
Operating the A.C. day in and day out is a sure summer budget buster. In fact, heating and cooling account for nearly half a home's energy use year-round, according to the U.S. Department of Energy. Fortunately, there are many energy-saving tips to help you save money.
"You could save close to $200 over the course of the year by installing a programmable thermostat and setting the temperature back 10 to 15 degrees for the hours you're at work," said Annalee Leonard, president and founder of Mainstay Financial Group in Pensacola, Fla. "Remember to turn the temperature up while you're away on summer vacations, and close your blinds during the day."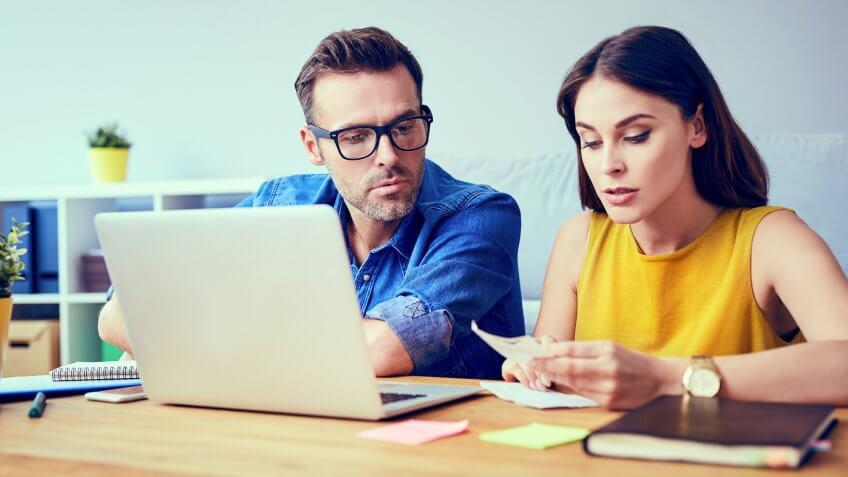 baranq / Shutterstock.com
Neglecting Normal Routines
Summer schedules can foster forgetfulness. Leonard recommended making a plan to stay on top of bills, banking and other financial housekeeping chores.
"Our normal routines are thrown off by vacations and other activities, and that can lead to missing payments on bills or credit cards," she said. "Make sure you take care of those bills, or put them on autopay before leaving town."
When you leave town, put your mail on hold so your bills and financial statements don't sit in your mailbox and invite potential fraud, Leonard recommended. "No matter how busy you get, don't forget the important things like checking your bank and credit card statements for fraudulent charges," she added.
The extra work is worth it considering identity theft affected 15.4 million American consumers last year, costing them $16 billion, according to a study from Javelin Strategy & Research.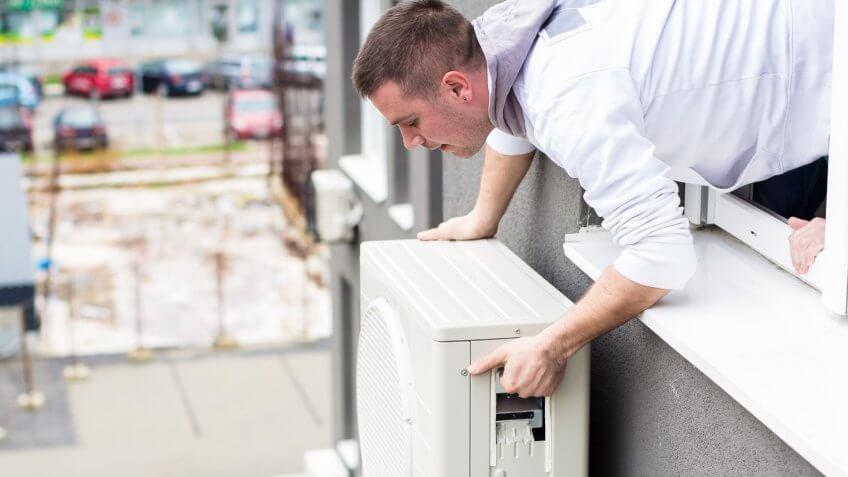 BakiBG / Getty Images
Operating Outdated A.C. Units
Turning the thermostat up while you're away is a sure tip for summer savings. Some homeowners should also invest in upgrades to cut cooling costs all season long, said Benjamin Glaser, an editor with DealNews, a comparison shopping website.
"If you're using an old window unit, you're practically throwing money away," he said. "Update to an Energy Star-certified unit, and the energy savings could pay for themselves in just a few years. Don't forget the other areas that could be driving up home energy costs, like drafts around windows and doors. Check with your local energy company to see if they do home audits."
An Energy Star window unit uses roughly 15 percent less energy than a non-certified option. And if your central A.C. unit is more than a dozen years old, a new Energy Star-certified unit could cut costs by 30 percent, according to the Environmental Protection Agency.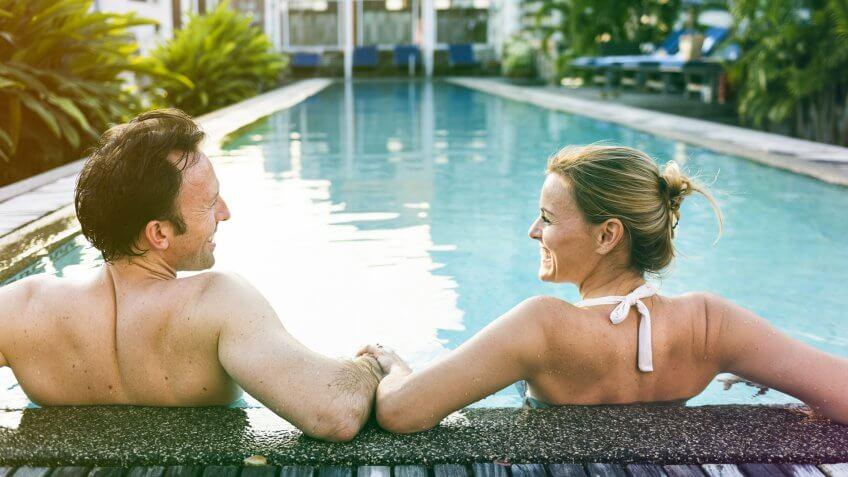 Rawpixel.com / Shutterstock.com
Paying Too Much for Pool Time
Season-long pool passes can cost hundreds of dollars, which is probably not worth it for sun worshipers who work or attend school over the summer. Elizabeth Avery, who operates the travel site Solo Trekker 4 U, recommended checking rates at indoor pools open year-round, calling colleges and other institutions to see if they offer summer pool passes at bargain prices or hitting up hotels.
"The standard memberships for the full summer can be pricey," she said. "However, I found a top hotel, which — when they weren't busy — offered a very affordable rate for access to their outdoor pool that specific day with no membership required."
And some hotels offer free pool access if you buy a cocktail or book a spa service.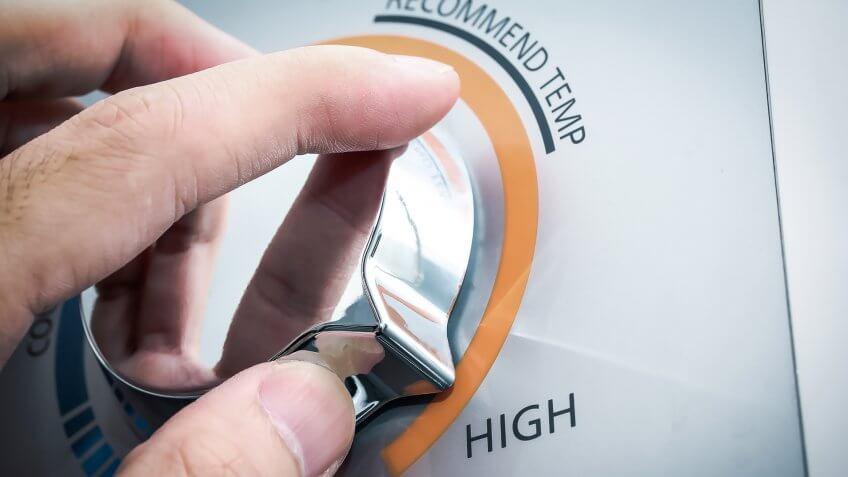 Shaynepplstockphoto / Shutterstock.com
Getting, or Staying, in Hot Water
Thrifty homeowners can take advantage of warmer weather to turn down the temperature on hot water heaters, advised Collin Bond, an agent with the technology-driven real estate brokerage TripleMint.
"Reducing the temp by a few degrees probably won't be noticeable when you're in the shower, but it will be when you look at your bill," he said.
For instance, turning the temperature down by 10 degrees saves somewhere from 3 to 5 percent on water heating costs, according to the Department of Energy.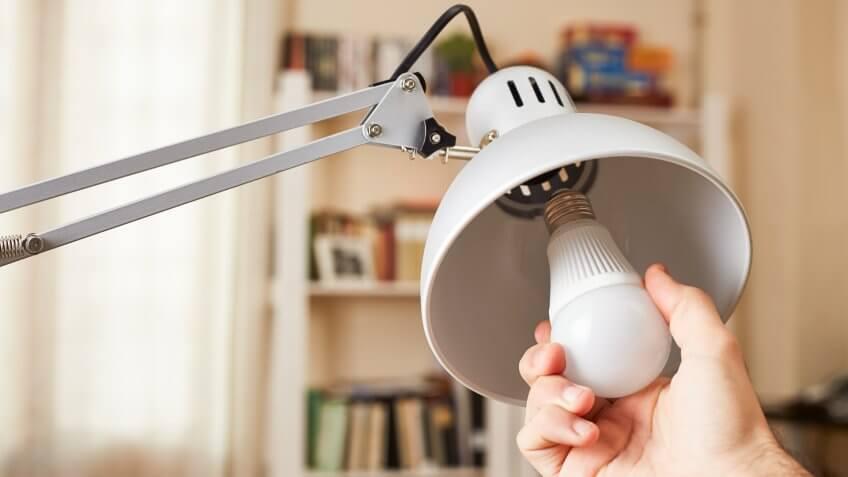 martiapunts / Getty Images
Burning the Wrong Bulbs
Check to see what kind of bulbs you're using, because it can make a difference. "Use LED lights instead of fluorescent or incandescent," said Bond. "LED lights use one-fifth the energy of standard incandescent lights."
LED bulbs also produce about 70 percent less heat than their incandescent ancestors, according to the EPA.
Keep Reading: 75 Things You Can Get for Free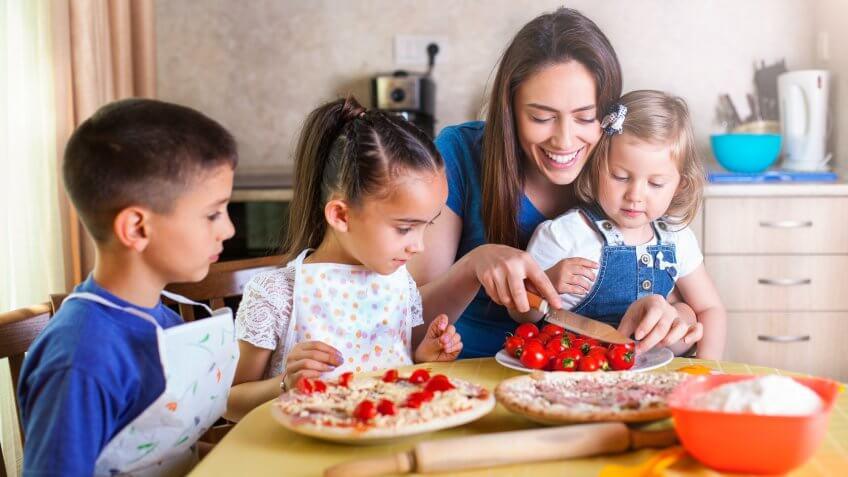 eli_asenova / Getty Images
Breaking the Bank With Child Care Costs
Many parents work during most of the summer, which means they have to pony up for child care costs, which add up even faster when school-age kids are home for the summer.
Care.com's 2016 Cost of Care survey found that child care centers charged families an average of $196 a week per child in the previous year, while nannies set parents back an average of $556.80. Bond suggested parents try working together to negotiate reduced rates.
"Team up with your neighbors that have kids around the same age," Bond said. "Rather than paying for your own nanny, have one babysitter watch several kids from the neighborhood."
Don't Miss: The Coolest Summer Camp in Every State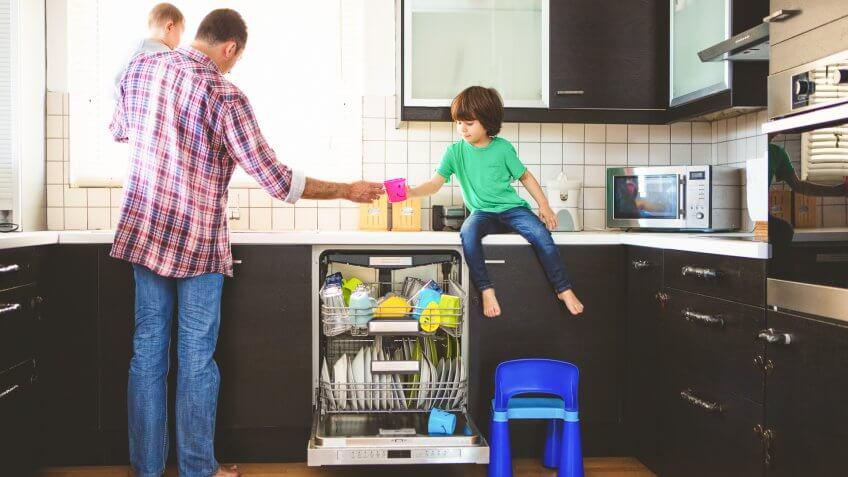 Thanasis Zovoilis / Getty Images
Not Optimizing Appliances
Knowing the most efficient ways to use your appliances can help save you a lot of money this summer.
"Operate dishwashers, washers and dryers only when full, preferably at night or when temperatures are cooler," said Scott Stewart, owner of Mr. Appliance of Cherry Hill, N.J. "Opt for microwave or outdoor/grill cooking during the hottest times of the day. Remember, refrigerators and freezers use less energy when full. And make sure to pack them accordingly but with enough room left for air to circulate around items."
Also, use the energy-saving options on appliances that offer them. For example, the energy-saving cycle on a dishwasher costs an estimated 6 cents to operate per load compared with 11 cents to 24 cents per load on the normal cycle setting, according to Silicon Valley Power.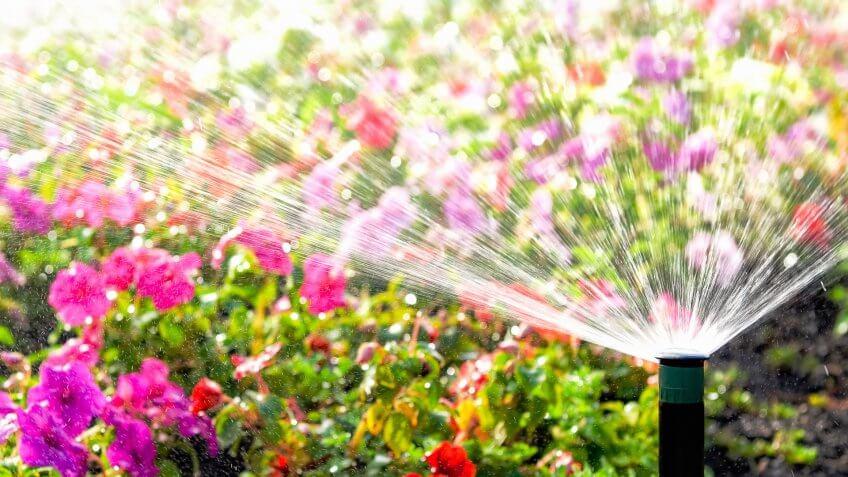 georgeclerk / Getty Images
Watering Inefficiently
Summer savers should override automatic sprinklers when rain is on the way, said John Liston, manager of strategy and operations at All Set, a site that connects homeowners with service professionals, including landscapers.
"Automatic sprinkler systems are great until you use a bunch of money the day before or after it rains," Liston said. "Keep an eye on the weather this summer, and try to get as much value as you can from the rainfall in your area."
Savings vary, but it takes more than 6,200 gallons to supply a 100-square-foot lawn with an inch of water, according to home improvement expert Danny Lipford's website Today's Homeowner.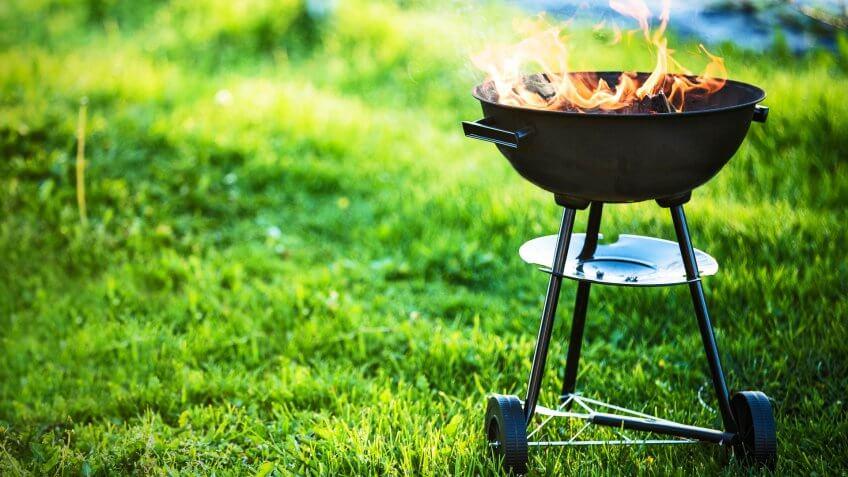 Pasko Maksim / Shutterstock.com
Overspending on Outdoor Equipment
If budget constraints keep barbecue menus limited to beer and brats, keep that in mind when investing in outdoor gear so you don't overspend.
"It's easy to do after a long winter," said Liston. "The weather finally gets warm and many of our first instincts are to head to the home improvement store to pick up some new outdoor equipment. It's important to remain restrained and align your budget with how much you plan to use your outdoor equipment. If you only grill every now and then, you don't need the top-of-the-line equipment and can get by with the cheaper option."
For instance, don't be wooed by a fancy Weber grill that will set you back nearly $3,800 when a simple Smokey Joe model priced at around $35 will suit your needs.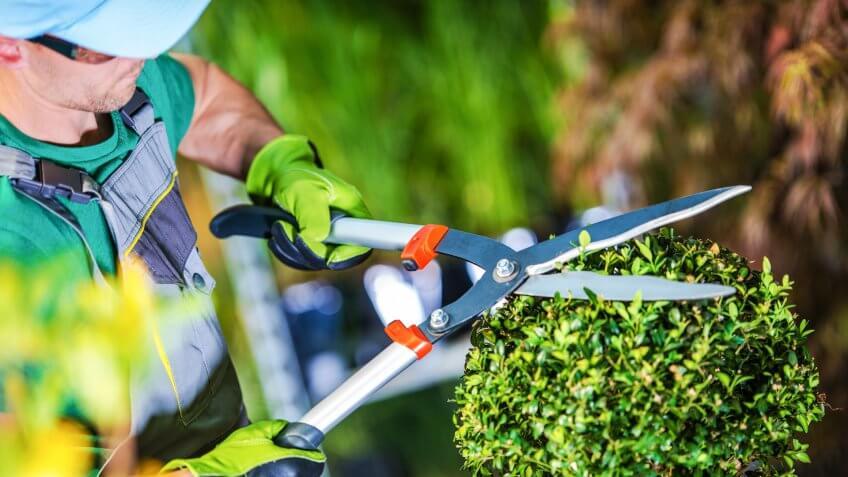 welcomia / Shutterstock.com
Overpaying the Landscaper
Lucky landowners might want to spring for a pro to do their dirty work. Although it can vary, the national average cost for lawn mowing and maintenance is somewhere between $214 and $322 each month, according to HomeAdvisor.
But homeowners can often trim landscaping bills by adjusting the frequency of service to suit their properties and preferences, Liston said.
"Keep an eye on how often your grass actually needs to be cut and your flower beds need to be edged," said Liston. "Many landscapers slowly push all of their clients into a weekly cadence, which is too frequent for most yards."
Up Next: 101 Ways to Save Money This Summer