Are You Eligible For These 6 Car Insurance Breaks?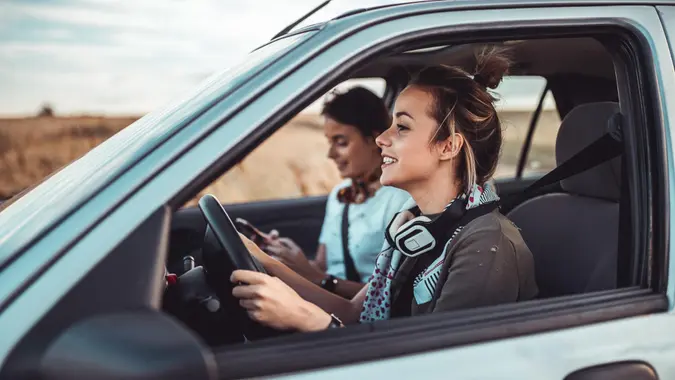 domoyega / Getty Images
Cars are expensive. When you add it all up, you might be paying a whole lot more than you expected to just to get around town on four wheels. It goes well beyond the initial price of your vehicle — gas prices are consistently high, repairs and maintenance hardly ever produce a cheap bill and insurance can be outrageously costly for reasons beyond your control, such as age.
See: Unplug These Appliances That Hike Up Your Electricity Bill
More: 3 Signs You're Serious About Raising Your Credit Score
Insurance companies determine your car insurance price based on your driving history, record of claims, experience behind the wheel, the city you live in and the amount of coverage you have on your vehicle, amongst other factors. Before this all drives you out of your mind, don't worry. There are ways to save when it comes to your transportation costs, particularly around the area of car insurance. Many companies have policies and breaks that reward drivers with discounts to save them money in the long run.
Make Your Money Work for You
Are you eligible for these six car insurance breaks and did you know they even existed? Here's a breakdown so you can hit the road with more cash in your tank.
1. Defensive Driving Discount
"Traffic school" is a term many drivers loathe to hear because usually it means that you are trying to remove a violation, such as a speeding ticket. But it can actually be a good thing when it comes to defensive driving courses, which help drivers apply techniques to keep them safer in their cars.
Think of it as a refresher or touch-up on your skills as a driver, whether new or old. Check with your insurance provider to see what discounts they offer for defensive driving courses and if there is an age limit within your policy.
Take Our Poll: What Are Your Financial Priorities in 2023?
2. Vehicle Equipment Discounts
Not only are cars designed to get you from point A to point B, but they are designed to do it with the utmost safety. More and more vehicles are being equipped with features that are designed to prevent accidents or limit the harm done during one.
Make Your Money Work for You
Companies like Geico offer potential vehicle equipment savings for features like airbags (23%), anti-lock brakes (5%), anti-theft systems (23%) and daytime running lights (3%).
3. Good Student Discount
Getting good grades pays off in more ways than one. Lots of car insurance providers offer discounts to young drivers who are in school and showing they are maintaining a certain average when it comes to their GPA.
Nationwide, for example, offers good student discounts for drivers between the ages of 16-24. They must be full-time students either in high school or college and able to prove they have a minimum of a B average as shown on their report card and with a school administrator's signature.
4. Safe Driver Discount
The safest drivers are the best drivers, by car insurance standards. Insurance companies want to reward those on the road who are doing their part to make sure we all get home without a scratch. State Farm offers their customers discounts through the Drive Safe & Save program, first with an initial discount on their enrollment, then with up to 30% in savings based on how the driver does. 
Make Your Money Work for You
New drivers or drivers under the age of 25 have the option to sign up for State Farm's Steer Clear program to receive discounts for learning to become and staying a safe driver.
5. Automatic Electronic Payments
Keep the Earth even more green when you switch to electronic payments for your car insurance. No more mail and no more wasted paper. Plus, companies often bump up the perks when you schedule automatic payments. Nationwide offers their customers a one-time discount when they  set up automatic deductions for their monthly payments.
6. Making Big Payments Upfront
Another way to save on your car insurance bill is by paying for a longer insurance period. It's common to pay monthly premiums, but you can actually elect to pay for your next six months or even year of insurance instead. Although the initial price will be higher, when you break it down by monthly cost you'll end up spending less. Most insurance companies offer this option to drivers.
More From GOBankingRates
Make Your Money Work for You