9 Best Car Upgrades Worth Every Penny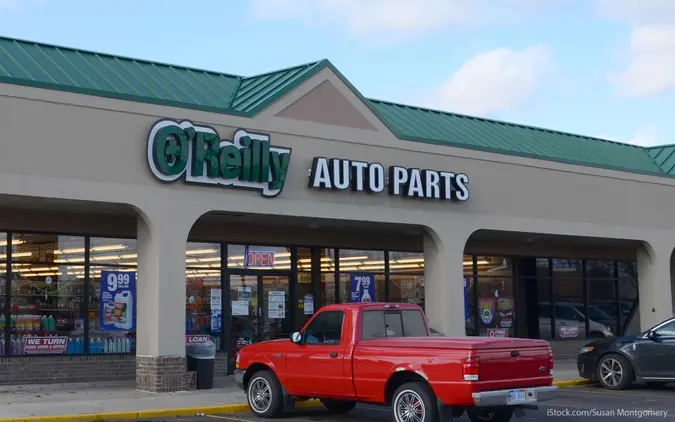 For many Americans, a car is among the most expensive purchases of their adult lives.
According to Kelley Blue Book, at the end of 2022, the average new car cost was north of $49,000. Used cars were, of course, cheaper, but still a hefty chunk of change at more than $26,510 on average.
Shelling out dough for a new or used vehicle requires intensive planning, surely, but there's one aspect of car ownership we don't hear enough about: upgrades. Some of these can cost hundreds or even thousands of dollars. 
Given that car upgrades are a potentially huge expense, it's critical to know which ones are essential. GOBankingRates consulted auto experts to learn of the best car upgrades that are worth every penny. 
Tinted Windows 
While you don't "need" tinted windows, they are a great luxury to invest in, especially if you want to better shield yourself against the sun and its destructive powers. 
"Window tinting provides long-lasting UV protection, glare reduction, heat reduction and privacy for your car," said Jonathan Buckley, content director at RAV4 Resource. "It also improves the overall appearance of most vehicles. If you use a high-quality installer, the window tint will look fantastic and last the lifetime of the vehicle." 
Make Your Money Work for You
High-Performance Tires 
You should replace your tires every six years or so [2], and the next time you do this (even if it's done ahead of schedule), you may want to consider upgrading to high-performance tires. 
"Upgrading … to high-performance tires will improve grip, handling and braking," said Luke Freeman, ecommerce executive at eTyres.  
Parking Sensors/Reverse Cameras
Many newer car models come with parking sensors and reverse cameras; if yours doesn't, this is a very smart upgrade to consider for your and others' safety. They're also so helpful for the fine art of parallel parking.    
"Parking sensors and reverse cameras help you avoid accidents by providing a clear view of obstacles behind or in front of your vehicle," Freeman said. "Providing audible or visual alerts when you approach obstacles can [also] better help assist when parking in tight spaces."
Dash Cam 
So, this one isn't so much an upgrade, in the opinion of Freeman, but a necessity. 
"Dash Cams are the product you hope you never need," Freeman said, "but, when you do need them, the footage captured can help you greatly." 
Tailored Car Mats
Car mats are more important than you may have previously thought. They protect your car's floor not only from dirt, wear and tear, but also from salt corrosion. A worthwhile upgrade is tailored car mats.  
"Tailored car mats are designed to be the perfect fit for your vehicle," Freeman said. "You can have fully customizable options, tailored to suit your own style. Many mats are made of high-quality materials, ensuring that they withstand everyday wear and tear. Having [high-quality] mats will also protect your vehicle's floor and prevent damage and or potential odors."
Make Your Money Work for You
Phone Mount 
We've pretty much all been there: in possession of a finicky or downright faulty phone mount. This is a safety issue as much as it is a measure of convenience. Upgrade to a quality one now. 
"There is nothing worse than your phone falling down the side of the seat or falling under your seat," Freeman said. "A phone mount keeps your phone in one place and visible. A lot of phone mounts now also come with wireless charging capabilities." 
Speakers/Sound System 
If you're a music lover, think about investing in a better set of speakers or sound system. 
"Car speakers have definitely improved over the years, but they can always be better," Freeman said. "Why not listen to your favorite songs through some premium speakers? Give yourself a clean and powerful backing track to your own carpool karaoke."
Retrofitting Head Unit
Today, most new cars come equipped with advanced multimedia systems that include "integrated navigation, Android Auto, Apple CarPlay and Bluetooth interfaces, enhancing the overall driving experience," said Matas Buzelis, head of communication and president of association of automotive intelligence at carVertical. 
If you have an older car model that doesn't have this feature, you can and probably should invest in one. 
"The good news is that today you can easily install these types of features in any older car by replacing the head unit with a modern one that boasts the latest technology capabilities," Buzelis said. 
Anti-Theft Device 
Given that cars are so expensive and yet also so vulnerable, it's wise to spend the money on an anti-theft device, if your vehicle doesn't already have a good one. 
Make Your Money Work for You
"At this point in time, all new cars have an ignition immobilizer, which is a device that prevents the engine from starting when an improper ignition key is used," said Paul Boudreau, an Ontario-based insurance broker at Rowat Insurance. "Other anti-theft devices include dash cams, tracking systems and increased alarm systems. Some are compatible with insurers, while others are not."
More From GOBankingRates