Why These 'Boring' Cars Are Great for Your Wallet
These cars aren't BMWs or Porsches, but they offer great deals.
Everyone wants to drive the BMWs, Lexuses and Jaguars, but sometimes, the Hondas, Fords and Chevys are actually the best cars to buy. That's because the so-called best cars are often in stiff competition with much more affordable models that offer nearly as much in performance and function. And in many cases, the best affordable cars even look similar to their higher-end counterparts. GOBankingRates profiled some of the most popular "flashy" cars — those that are pricey, coveted status symbols — and then it profiled comparable alternatives that offer similar driving experiences, but that rank among the most affordable cars in their class.
Last updated: Oct. 3, 2019 
The Flashy Car: 2020 Cadillac Escalade
Although the Escalade wasn't the first luxury SUV, it is the vehicle that has defined the luxury SUV segment since it arrived in style in 1999. With a 6.2-liter V-8 engine capable of 420 horsepower, the 2020 model is a beast. The inside is a testament to the roomy luxury that made the Cadillac brand famous and made the Escalade a statement vehicle for two decades.
The 'Boring' Car: 2020 Chevy Suburban
The massive Chevy Suburban also has a 6.2-liter V-8 engine, and although it can't match the Escalade's horsepower, it seats nine passengers compared to Cadillac's eight. It's got a bevy of impressive tech and driver-assist features, all for nearly $23,500 less — but it's not just cheaper to buy, it's cheaper to own. According to RepairPal, the Suburban averages $751 a year for unscheduled repairs and maintenance compared to $1,025 for the Escalade.
The Flashy Car: 2019 Audi A8 
The Audi A8 is as functional as it is flashy. It earns its hefty sticker price with innovative offerings like an advanced air quality system and performance active suspension. Its V-6 engine generates 335 horses and its luxury trimmings exude Audi luxury down to the last detail. It gets a lousy 1 1/2 out of five for its reliability rating from RepairPal, however, because its average annual ownership cost is much higher than the average luxury full-size car, it needs repairs more frequently, and when it does, those repairs are more likely to be serious.
The 'Boring' Car: 2019 Lincoln Continental
The Lincoln Continental is a luxurious four-door that shares many of the Audi A8's exterior stylings and luxurious cabin trimmings. Car and Driver gripes that it shares too many parts with cheaper Ford models, but there's no shortage of knurled aluminum, leather, chrome and genuine wood in the Continental's interior. All that plus a 400-horsepower three-liter V-6 engine comes with a starting price that's a hair above $46,000.
The Flashy Car: BMW 740i 
The BMW 740i is a beautiful car with a powerful turbo inline six-cylinder engine. It certainly lives up to its price tag, thanks to features like smart braking, carbon-core construction and Active Driving Assistant. Like all BMWs, the 740i comes with BMW street cred, and the sleek sedan is bursting with luxury trimmings and next-gen tech, but its $86,450 price tag is prohibitive.
Pictured: BMW 745Le xDrive
The 'Boring' Car: 2019 Genesis G90
This 365-horsepower luxury full-size sedan is roomy, well-contoured, quiet and high-tech — and it also happens to be an IIHS top safety pick. Not only is it more affordable to buy, but it's cheap to own. Its average annual cost is just $575, according to RepairPal, compared to $972 for full-size luxury cars and $631 for all vehicles in general.
Cut Other Costs: How To Save Money on All Your Monthly Expenses and Bills
The Flashy Car: 2020 Acura TLX 
The Acura TLX is no doubt one of the best buys in the luxury midsize segment and one of the best luxury vehicles under $35,000 — or even $40,000, for that matter — period. The appeal grows when you factor in its perfect five-star RepairPal reliability rating. Its digital technology hub is impressive, as are features like customized drive mode and Super Handling All-Wheel Drive. But can the TLX justify the price difference between it and its perennially popular little brother over at Honda?
8/26
Honda North America / Honda North America
The 'Boring' Car: 2019 Honda Accord 
Acura is Honda's luxury division, but when you compare the TLX and the trusty Accord on paper, it's hard to find a whole lot of differences that justify a nearly $10,000 price difference. For starters, the Accord gets much better gas mileage. It's got 192 horsepower, which is less than the Acura's 206 horses, but not by many. The Honda's rear passengers get several inches more legroom and more cargo space. Beyond that, the specs are nearly identical, including the physical dimensions. Comfort and convenient specs are about the same — the Accord forfeits power seats and a CD player — and both cars have identical key safety features and NHTSA crash test ratings.
The Flashy Car: 2019 Lincoln MKZ
The Lincoln MKZ is a strong sub-$40,000 competitor thanks to 400 horsepower, a sleek look, and a posh, well-detailed, and technologically advanced interior. Some of its finest features, however — like the retractable panoramic glass roof — are hardly standard, and its average annual ownership cost is nothing to brag about. According to RepairPal, yearly repairs are a little expensive for its class and the MKZ is more likely to need serious, expensive repairs.
The 'Boring' Car: 2020 Ford Fusion
Nearly $13,000 separates the Lincoln MKZ and the Ford Fusion, the latter of which is also cheaper to own and rarely breaks down. What Ford calls its "Confidence-Driving" technology package includes a lane-keeping system, rearview camera, auto high beam headlamps and blind-spot warning with Ford's Cross-Traffic Alert. An excellent and affordable alternative, the Fusion is available as a gas vehicle, a hybrid and a plug-in hybrid.
The Flashy Car: 2020 Lexus ES 350
The 302-horsepower Lexus ES 350 has a wide stance and is contoured like a coupe, harkening to the design of the flagship LS. Coming in at a shade under $40,000, the ES boasts luxury trimmings like hand-stitching on the dash, ambient light in the interior — that interior offers best-in-class legroom in the rear — and a panorama glass roof.
12/26
Jessica Lynn Walker / Buick
The 'Boring' Car: 2019 Buick LaCrosse
For a shade under $30,000, on the other hand, is another jazzed-up midsize, the Buick LaCrosse, which enjoys an excellent four-star reliability rating from RepairPal. It gets good gas mileage — 35-plus mph on the highway — and boasts 15 cubic feet of cargo space. Like the ES 350, the LaCrosse is Apple CarPlay compatible and it comes with the Buick Infotainment system. Its interior, too, is crafted from soft-touch materials.
The Flashy Car: 2020 Infinity Q50
Premium metals and luxury leather are the name of the game inside the Infinity Q50. Its three-liter twin-turbo V-6 engine generates 400 horsepower, and the car is packed with innovative safety and driver-assist features. Among the coolest is forward emergency braking, which automatically decelerates when the driver comes up too quickly on the car ahead. It's got intelligent all-wheel drive and drive-mode selection, all for less than $37,000.
The 'Boring' Car: 2020 Nissan Altima
The Nissan Altima doesn't give you the Infinity name, but it gives you a comparable package while keeping more than $11,000 in your pocket. It, too, has an impressive array of tech-fueled safety and driver-assist features, including Nissan Intelligent Mobility and Safety Shield 360, which offers warnings, protections and automatic adjustments in every direction.
The Flashy Car: 2020 Range Rover Velar
The Land Rover Range Rover has long owned the sweet spot where luxury SUV meets genuine, capable off-road vehicle. Simplistically aerodynamic on the outside, the interior of the Velar is a sleek, two-toned, luxury cabin. Electronic air suspension and adaptive dynamics make for a seamless transition from the highway to the rugged terrain beyond. Range Rovers, however, are notoriously pricey to own thanks to the relatively frequent need for serious repairs, according to RepairPal.
The 'Boring' Car: 2019 Ford Edge ST
Aside from being nearly $14,000 cheaper than the status symbol Velar, the Ford Edge ST gets a four-star reliability rating from RepairPal, thanks to its low annual ownership cost and the fact that it's rarely in the shop — when it is, it's rarely for serious repairs. It's a powerful vehicle, turning in 335 horsepower, and it's the first SUV developed by the Ford Performance Team. It's covered in attractive body lines and packs more technology and driver-assist features than its price tag would have you believe.
Find Out: 20 Ways To Save Money Fast
The Flashy Car: Tesla Model S
When it comes to electric vehicles, Tesla is the ultimate status symbol, and the Model S is an impressive piece of machinery that its owners believe is well worth the sticker price. It can travel 370 miles on a single charge and vaults from zero to 60 mph in a minuscule 3.7 seconds. Its cabin is ultra-quiet, every passenger has heated seats and it's teeming with interesting extras like wiper blade defrosters and HEPA air filtration.
18/26
Jim Frenak-FPI Studios / Chevrolet
The 'Boring' Car: 2019 Chevrolet Bolt
The Chevy Bolt can't travel 370 miles between charges like the Tesla Model S, but a 238-mile range is proof of an impressive battery system. Its 56.6 cubic feet of cargo space is equally impressive, as is its 10.2-inch touchscreen display and its suite of in-home charging devices. It comes with a variety of federal and, in some places, state financial tax incentives — all at roughly half the price of the Model S.
The Flashy Car: Porsche 911 Carrera
In the world of performance sports cars, few names ring out louder than Porsche 911 Carrera. Its 379 horsepower engine can take it from zero to 60 mph in just four seconds with a top speed of 182 mph. Inside and out, it is a thing of beauty — the silhouette alone is instantly recognizable as an automotive icon.
The 'Boring' Car: 2020 Toyota GR Supra
Few cars can be mistaken for a 911 Carrera at a glance, but the Toyota GR Supra comes pretty close. For about half the cost of the Porsche, you get perfectly balanced weight distribution and a three-liter inline-six that's bursting with smart features like variable valve timing, a twin-scroll turbocharger and electric wastegate. It pumps out 335 horsepower and lets you switch between normal and sport driving modes.
The Flashy Car: 2020 Jaguar F Type
The Jaguar brand has defined British performance and luxury for generations. Available as both a coupe and a convertible, the 2020 F Type starts with a four-cylinder two-liter engine that's capable of 296 horsepower. If you're thirsty for more roar, you can take it all the way up to a gargantuan five-liter V-8 that serves as a stable for 550 horses. Its technology suite is impressive and the 1+1 interior features a wraparound design that surrounds the driver and every passenger with classic Jaguar luxury.
The 'Boring' Car: 2020 Nissan 370Z
Earned or unearned, Jags have a reputation as mechanic magnets that are amazing to drive when they're not in the shop. The same could not be said for the Nissan 370Z, which earned an excellent 4 1/2 reliability rating from RepairPal. It's inexpensive in terms of annual unexpected repairs, it's rarely in the shop and, when it is, it's only for something serious 12% of the time. The highly acclaimed carbon fiber composite 370 boasts a 332-horsepower V-6, and Nissan claims it's the world's first rev-matching manual transmission. 
The Flashy Car: BMW M4
Available as a coupe or a convertible, the BMW M4 is a rear-wheel-drive performance machine that's powered by a three-liter 425-horsepower in-line six-cylinder engine. It's known for exceptional handling and suspension, smart braking and booming audio. The M4 is a palace on wheels, and with features like auto stop and start, rain-sensing wipers, ambient lighting and an impressive suite of safety and driver-assist features, it's certainly worth the price — but the price is undoubtedly out of reach for most.
The 'Boring' Car: 2020 Ford Mustang GT Fastback
Although Ford doesn't roll off the tongue quite as nicely as BMW, the Mustang GT Fastback is in a class all its own within the Ford nameplate. Starting at roughly half the price of the M4, the GT Fastback delivers a whopping 460 horsepower thanks to its massive five-liter V-8 engine. An impressive smart instrument cluster comes standard on every package and the interior is comfortable and packed with cool tech offerings.
The Flashy Car: BMW Z4
The BMW Z4 is a thing of beauty and undeniably one of the sweetest cars you can drive for less than $50,000. The soft top has plenty of hustle thanks to a two-liter BMW TwinPower Turbo inline four-cylinder engine, which creates 254 horsepower. According to RepairPal, however, its average annual repair cost is just OK. It's in the shop more than the average car in its class and more than twice as often as all vehicles in general.
26/26
JAMES HALFACRE / Mazda
The 'Boring' Car: Mazda MX-5 Miata
For a car with a sub-$30,000 price tag, the MX-5 Miata is tough to beat — in fact, it's got enough going for it to pose a challenge even to the vaunted BMW Z4, which costs nearly twice as much. Its 181 horses can't compete with the Z4's 255, but it does pack plenty of punch. The roadster gets good gas mileage and boasts nearly perfect 50/50 balance. Even better, it has earned an excellent 4 1/2-star reliability rating from RepairPal.
More From GOBankingRates
About the Author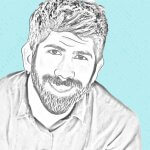 Andrew Lisa has been writing professionally since 2001. An award-winning writer, Andrew was formerly one of the youngest nationally distributed columnists for the largest newspaper syndicate in the country, the Gannett News Service. He worked as the business section editor for amNewYork, the most widely distributed newspaper in Manhattan, and worked as a copy editor for TheStreet.com, a financial publication in the heart of Wall Street's investment community in New York City.