These Are the 10 Lowest Resale Values of Cars on the Market Today
Find out if your car is on the list of vehicles that depreciate the fastest.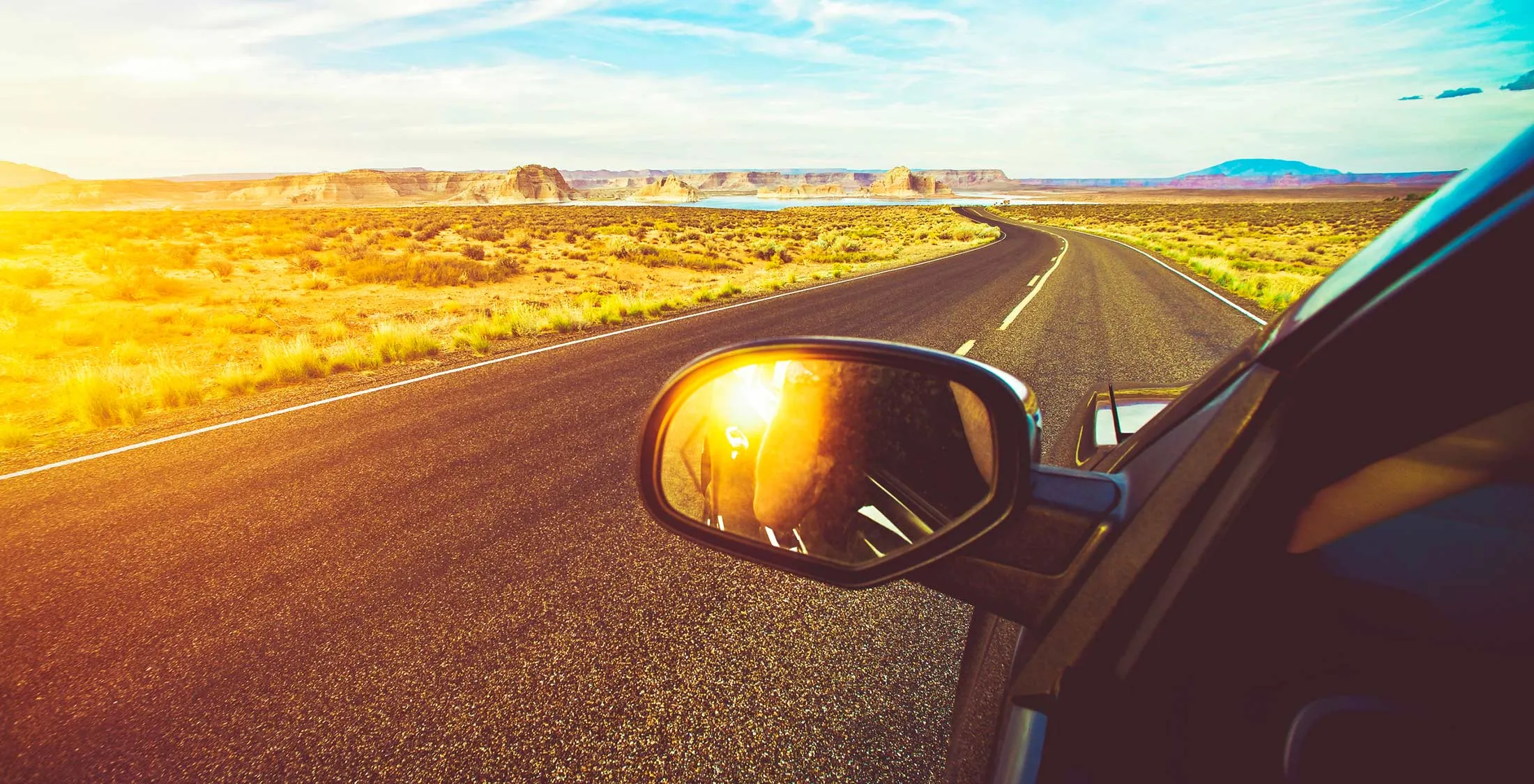 When you're looking to resell a car, a lot of things factor into the price — make and model, mileage, appearance — but the most important thing of all when determining a car's resale value is how old it is. A car's value depreciates quickly at first, but the rate of depreciation decelerates as time goes on.
Not all cars depreciate at the same rate, however. The best resale value cars can keep up to 62 percent of their value over five years, but most cars fare nowhere near that well. Some luxury vehicles often have a faster rate of car depreciation than other cars — in some cases because it's common to lease instead of buy luxury cars, which leads to an influx of three- and four-year-old cars into the used market. Sometimes bad reviews or durability issues are what lower the value of a car, but whatever the reason, these 10 cars have the lowest resale value of any car on the market today.
2014 Lincoln MKS
MSRP: $19,710 to $34,090
Car depreciation after 36 months: 58 percent
The 2014 Lincoln MKS has a fairly affordable price tag. Despite its state-of-the-art technology including dual zone climate change, a premium leather interior and advanced comfort settings, however, the vehicle doesn't retain its value very well, with an estimated 58 percent loss of value after 36 months.
Make Your Money Work for You
The reason for this low resale might simply be an issue of perception — many young people think of Lincolns as old-fashioned, preferring luxury vehicles that are newer and trendier. This leads to a low market demand — and thus a low market price — for the vehicle.
Related: Most (and Least) Expensive States to Own a Car
2014 Dodge Avenger
MSRP: $10,007 to $17,219
Car depreciation after 36 months: 58 percent
The 2014 Dodge Avenger is an affordable car, but it has mediocre reviews, earning a rating of two out of five from J.D. Power and Associates. Despite its status as a seemingly reliable mid-sized sedan, the vehicle loses value quickly, with a residual value of just 42 percent after 36 months.
Though there were some positive customer reviews, the expert opinion might be what brings down the residual value of this car: Experts criticized the car for many things, including poor gas mileage, lack of comfort, and an overall crudeness to the car. The resale value of the 2014 Dodge Avenger might be a case in which the reputation brings the car down, and this is a vehicle with an overall negative reputation.
Make Your Money Work for You
2014 Jaguar XJ
MSRP: $35,056 to $75,012
Car depreciation after 36 months: 58 percent
The 2014 Jaguar XJ has a fairly expensive price tag and a 36-month residual value of just 42 percent. Despite Jaguar's reputation as one of the premier producers of high-value vehicles in the world, this car depreciates very quickly.
The problem might stem from another reputation of Jaguar: The public sees Jaguars as cars with reliability issues. This view turns many consumers away from a used Jaguar, especially considering how expensive it is to get one. Many consumers don't want to foot the bill for buying the car — or for numerous repairs.
2014 Volkswagen Touareg
MSRP: $21,812 to $44,784
Car depreciation after 36 months: 58 percent
The 2014 Volkswagen Touareg has positive reviews overall, yet has seen a 36-month decrease in value of 58 percent. In this case, the drop in value might not be from bad reviews or reliability issues, but because the original price was deemed too high by many. Despite being a sound used car, consumers aren't willing to pay too much for what they're getting. The original MSRP was exorbitant, and consumers simply won't pay as high of a rate for what is an average car.
Make Your Money Work for You
See: 30 Biggest Dos and Don'ts When Buying a Car
2014 Mercedes-Benz CL-Class
MSRP: $49,562 to $78,566
Car depreciation after 36 months: 58 percent
The 2014 Mercedes-Benz CL-Class is the most expensive car on this list. This fact doesn't mean the car holds its value, though — it still loses 58 percent in three years. And as bizarre as it sounds, this might be due to the fact that the car is too nice for the average consumer while being not nice enough for an affluent buyer.
Because the car is so high-tech, repairs on it will usually be quite expensive. To the average consumer, expensive repairs could be a deal breaker, but to the affluent consumer, that issue might not be a problem because he can afford the nicer SL-Class. Therefore a used CL-Class falls into the strange category of not being quite right for anyone, leading to a significant depreciation in value as time goes on.
2014 Kia Sedona
MSRP: $12,479 to $22,371
Car depreciation after 36 months: 58 percent
One of the more affordable cars on this list, the 2014 Kia Sedona received only average ratings from J.D. Power and Associates — neither overwhelmingly positive nor bad. And while this fact alone isn't responsible for the vehicle's quick depreciation, it certainly helps.
Make Your Money Work for You
Other reasons for the low resale value could be the mediocre gas mileage — 17 mpg city, 24 mpg highway — as well as a simple name-recognition factor. Kia doesn't have the same level of fame as BMW, Jaguar or any of the other companies on this list, which might also contribute to the Sedona's low resale values.
2014 Nissan Titan
MSRP: $20,678 to $36,662
Car depreciation after 36 months: 59 percent
The 2014 Nissan Titan depreciates at an alarming rate — 59 percent in 36 months. And although mediocre reviews of the car are partly responsible, another main reason for its low resale value seems to be its excessive gas guzzling — even more excessive than other V-8 trucks. In addition, the truck lacks any fresh ideas — it's been basically the same vehicle for many years. Add all of these things up, and this is a recipe for a truck that depreciates quickly.
2014 Ram Cargo Van
MSRP: $6,955 to $19,155
Car depreciation after 36 months: 60 percent
Possibly the cheapest vehicle on this list, the 2014 Ram Cargo Van still loses value very quickly, with 60 percent depreciation in 36 months. The few reviews available for this vehicle give overall positive comments, although the van does have its flaws, such as low visibility. Nothing about this van really stands out, which might be the reason for its low resale value. It gets average mpg — 18 city, 26 highway. It's not really a heavy-duty work van, though it will suffice to move tools around.
Nothing about this van really jumps off the page, and those in the market for a used cargo van might need to see something special before going for a high price.
2014 Chevrolet Impala Limited
MSRP: $14,934 to $28,054
Car depreciation after 36 months: 60 percent
The 2014 Chevrolet Impala Limited doesn't hold its value well at all, with a 36-month depreciation of 60 percent. A common rental car, the vehicle offers 30 mpg on the highway among other benefits, but can't seem to shake its reputation as a car with no real character. The car has remained largely unchanged since the 1980s, and this could present a curb-appeal problem. The car seems old, looks old and feels unoriginal — which leads to major problems for sellers.
2014 Chevrolet Captiva Sport
MSRP: $12,506 to $20,738
Car depreciation after 36 months: 62 percent
The 2014 Chevrolet Captiva Sport has the very worst resale value on today's market, with a terrible 38 percent residual value after 36 months. It's solely a fleet vehicle, and as such, loses a great deal of appeal. It's an average car before being made into a fleet vehicle, and a car few people are interested in after it became a fleet vehicle. You can get a great deal if you buy one used, but that's just the problem: they're unappealing and somewhat plain, reducing them to a vehicle with little market demand and terrible market value.
Keep Reading: 3 Steps to Free Yourself From Debt
All MSRP prices and depreciation percentages are from Cars.com and accurate as of August 1, 2016.