The Cost To Buy Electric Cars With the Longest Range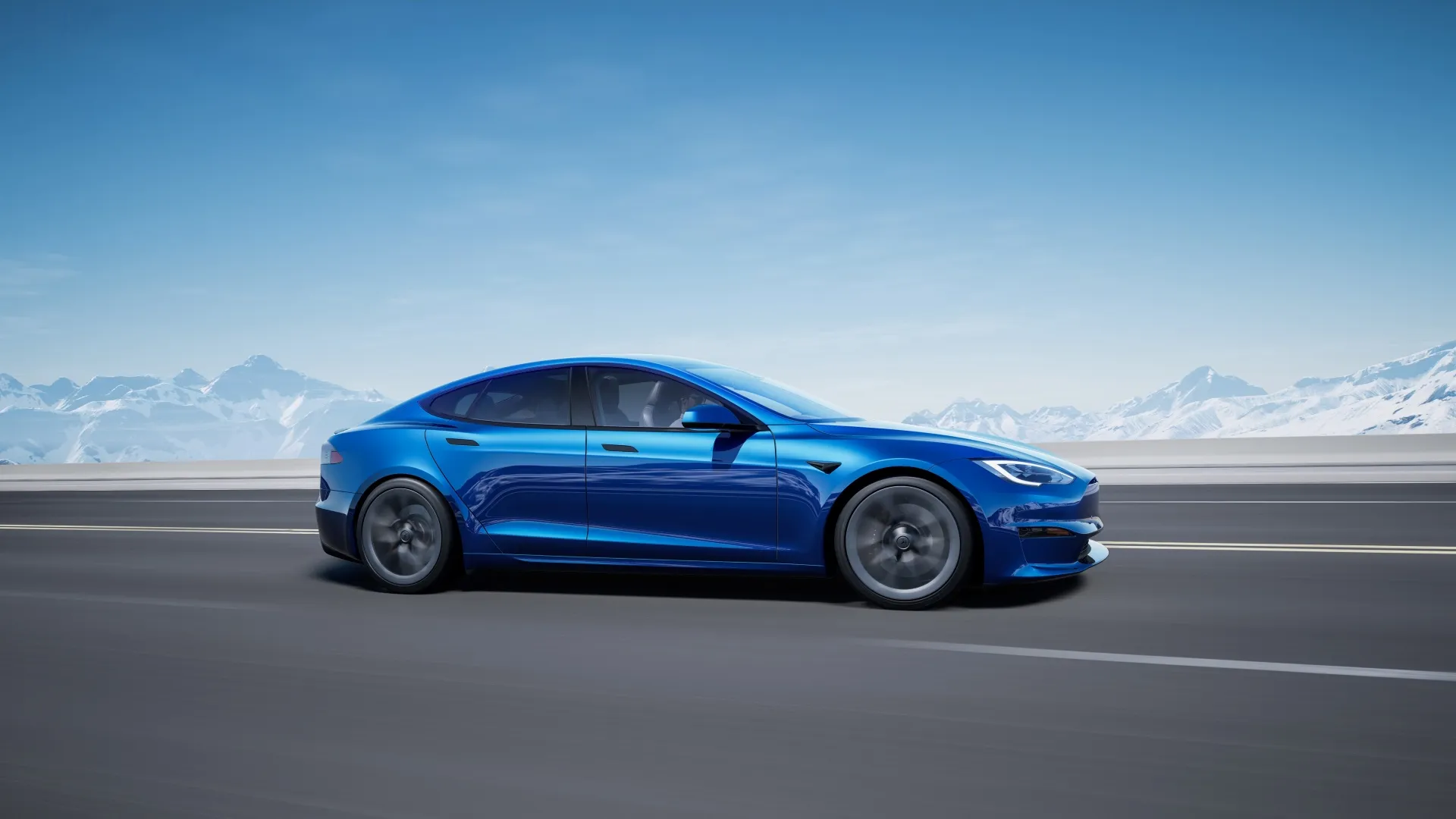 If you're considering joining the electric revolution and you only need a commuter car for local driving, range might not be a top issue. But anyone planning on putting miles on the odometer will usually ask the same two questions of any EV they're considering: How far can it go on a single charge and what does it cost? 
See:
GOBankingRates answered both of those questions by rounding up all the electric vehicles with ranges of at least 200 miles and ranked them in ascending order, from those with the shortest ranges to those with the longest. The starting MSRP is listed for each vehicle, as well. 
Not only does the list include SUVs, performance cars and sedans, but prices range from the low $30,000s into six figures. Not one of them, however, forces drivers to sacrifice range for power — every single vehicle on the list generates at least 200 horsepower, with several corralling many, many more hooves. There's truly something for everyone.
Last updated: July 6, 2021
2021 Volvo XC40 Recharge: 208 Miles
A compact SUV designed for urban driving, the Volvo XC40 Recharge delivers impressive muscle — 402 horsepower that's good for 0-60 mph in 4.7 seconds. Its tech features are equally impressive, including goodies like birds-eye parking on four high-def cameras. Not only can you cross 200 miles on a full charge, but when it's time for a boost, you can get back up to 80% in just 40 minutes.
Be Aware:
2021 Audi E-Tron: 222 Miles
The E-Tron is an SUV with plenty of space and plenty of power — and it comes with Audi's famous all-wheel drive. Its 402 horses can conquer 0-60 in 5.5 seconds, but its power isn't only in its speed — the E-Tron also has a 4,000-pound towing capacity. Its wagon-esque profile is sleek and athletic on the outside, and its interior oozes all the luxury you'd expect from an Audi with a price tag approaching $70,000.
Helpful:
Make Your Money Work for You
2021 Nissan Leaf S Plus: 226 Miles
The Leaf debuted as America's first mass-market production EV in 2010, and more than a decade later, the Leaf S Plus is still the electric car for the common driver — with tax credits, it's an EV with a sub-$25,000 price tag. But that price buys a whole lot of standard tech and safety features, and with 30 cubic feet of available cargo space, it's got both the range and the room to be a legitimate road trip vehicle.
Read:
2021 Porsche Taycan 4S: 227 Miles
The Porsche Taycan 4S could never be accused of being the electric car for the common driver — but it's certainly all Porsche. Its six-figure price tag is justified by 522 galloping horses and a 3.8-second 0-60 launch. Its already impressive 227-mile range can be extended to 272 miles with the Performance Battery Plus package. The famous nameplate is instantly recognizable in the Taycan's classic sloping body, and the interior is crafted from exotic materials and packed with otherworldly tech.
2021 Polestar 2: 233 Miles
Named for the Volvo-owned Swedish company that bears its name, the Polestar 2 has electric motors in both the front and rear axles. With up to 408 available horsepower, it can go to 60 from a standstill in 4.5 seconds and tow up to 2,000 pounds. It's known for its simplicity, its attention to detail and its incredible handling.
Long-Term Buys:
2021 Volkswagen ID.4 1st Edition RWD: 250 Miles
Named "World Car of the Year" by a consortium of 93 journalists from 28 countries, the VW ID.4 is the first vehicle on the list with a range of 250 miles. The compact SUV can get 62 miles worth of charge in 10 minutes at a DC fast charger. With the rear seats folded down, it offers up a full 64.2 cubic feet of cargo space. When the seats are up, rear passengers have plenty of space to spread out thanks to 37.6 inches of legroom.
See:
Make Your Money Work for You
2021 Hyundai Kona Electric: 258 Miles
The 201-horsepower Hyundai Kona Electric offers an impressive suite of tech and driver-assist features for an EV under $40,000. They include forward collision-avoidance assistance and blind-spot collision warning. In the $42,000 Limited edition, you get upgrades like leather seats and a sunroof. You can charge an empty battery to 100% in nine hours, 35 minutes with a 220/240V outlet at home, but with a DC fast charger, you can get to 80% in 54 minutes.
Find Out:
2021 Chevrolet Bolt EV: 259 Miles
Although it's just 164 inches long and less than 63 inches high, the Chevy Bolt EV offers 56.6 cubic feet of cargo room. When it's not packed with gear, it has room for five with 60/40 flat-folding seats. With 200 horsepower, it has plenty of pep — 0-60 in 6.5 seconds — but it's known mostly for its excellent safety features. The Bolt earned a five-star NHTSA overall safety rating and its standard safety features punch above its MSRP.
Read:
2021 Ford Mustang Mach-E RWD California Route 1: 305 Miles
The first EV on the list to cross the elite 300-mile range inherited the legacy of America's favorite pony car — the Mustang Mach-E California Route 1. Its impressive range is paired with impressive power in the form of 290 horsepower and 317 pound-feet of torque. It can reach 60 mph from a dead stop in 6.1 seconds. Several cool suites of features come standard, including Ford Co-Pilot360 2.0, Assist 2.0 and Active 2.0.
2021 Tesla Model Y Long Range: 326 Miles
The EVs with the longest ranges all belong to the brand that moved electric from a novelty to the mainstream — and it starts with the Tesla Model Y Long Range. With dual-motor all-wheel drive, the Model Y's versatility is as impressive as its range — it can be configured to seat seven, gear and all, while also expanding to offer 68 cubic feet of cargo. For $10,000 more, you'll be behind the wheel — sort of — of some of the most sophisticated self-driving technology on the market. It's got a top speed of 135 mph and it can do 0-60 in 4.8 seconds.
Changing Times:
Make Your Money Work for You
2021 Tesla Model 3 Long Range: 353 Miles
The Tesla Model 3 Long Range is a fitting name for one of just three EVs that can travel more than 350 miles on a single charge. The Model 3 Long Range does 0-60 in 4.2 seconds and tops out at 145 mph. Dual motors are the magic behind its all-wheel-drive system, which plays heavily into its five-star NHTSA safety rating.
See:
2021 Tesla Model X Long Range: 360 Miles
The Tesla Model X Long Range delivers incredible acceleration to match its incredible range. Its 670 horses can do 0-60 in a thrilling 3.8 seconds and it tops out at 155 mph. The quoted price is for five seats, but it can be upgraded to seat six or seven. One of the most aerodynamic SUVs on the road, it's also roomy, thanks to 91 cubic feet of cargo space. If that's not enough to sell you, consider these three words: falcon wing doors.
Check Out:
2021 Tesla Model S Long Range: 405 Miles
More than a dozen EVs can boast ranges of more than 200 miles, but only one has successfully crossed the once-mythical 400-mile mark — the Tesla Model S Long Range. Although Tesla vows that ranges beyond 500 miles are on the horizon, the Model S is currently the pinnacle of EV technology. The Long Range delivers not only endurance, but power and acceleration. It can do 0-60 in a lightning-fast 3.1 seconds and has a top speed of 155 mph.
More From GOBankingRates
Photo Disclaimer: Please note some photos are for illustrative purposes only and might not feature exact models, base models or the cars' specific trim levels. As a result, some of the cars in the photos might have different MSRPs than the ones listed in this article.