Here's How Strangers on Dealer Rater and Yelp Can Help You Get a Way Cheaper Car Loan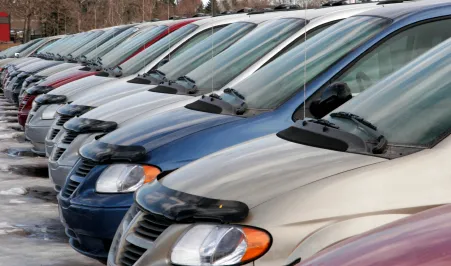 In the old days, you'd have to hope someone you know bought a car recently if you wanted a good referral. Otherwise, you'd cross your fingers and hope for the best auto loan at your local dealership. Fortunately, times have changed and you can get referrals from people you've never met — while sipping coffee in your slippers.
While constant social media updates and instant access to global news are the bread-and-butter of the Internet these days, online car dealer reviews have quietly changed consumers' auto shopping experiences. An auto dealer's reputation can now be confirmed within minutes on the Web, as previous customers describe how great or awful their experiences were.
Here's how strangers on the Internet can help you get a way cheaper car loan.
How to Find Quality Car Dealer Reviews
Unfortunately, some businesses resort to paying for positive reviews. In fact, research firm Gartner expects 10 to 15 percent of social media ratings and reviews to be paid for by 2014. Here's what to look for in dealer raters to make sure the reviews are authentic and can be trusted.
Make Your Money Work for You
The More Reviews, the Merrier
A large volume of reviews will limit your risk of being misled. For example, one Chrysler car dealer in the New York City suburbs has 98 reviews for just one of its sales associates and several hundred reviews overall on the site Dealer Rater. Chances are slim the dealer paid for all, or even a majority of those reviews, meaning they'd give you an accurate picture of that particular lot.
Look for Consistency in Car Dealer Reviews
For example, one review of a New Jersey dealership on Dealer Rater reads:
"(Employee) was very professional and pleasant. She offered several alternatives and suggestions to fit my schedule. I felt like a VIP and that my car was as important to her as it is to me. From the moment I walked in until after I picked up the car and drove away, I felt assured that the work would be done professionally and completed when promised."
Make Your Money Work for You
That could be genuine, but it sounds a bit promotional. And, I noticed an unusual amount of positive reviews came fairly recently, particularly after (in one of its responses) the dealership mentioned it had just learned of the particular review site.
On the other hand, most other reviews of the said business were unflattering, to say the least, and included the following comments from customers:
"Complete scumbags works here"
"These peo[p]le are the worst"
"Can't believe they are still in business"
"PLEASE DONT GO HERE! SAVE YOURSELF!"
And, those were mild compared to some of the others. Get the picture?
Find a consistent theme and that'll probably be how your experience goes at a given car dealership.
Find the Path of Least Resistance
With the abundance of information at your fingertips, find the dealers in your area that offer the most low-pressure, level-headed sales associates. You'll want to bargain with someone who doesn't play hardball – someone who understands you aren't a millionaire and that its common to demand a reduced price on expensive purchases. Find reviews that indicate the sales associates at a given dealership fit that mold to save yourself a headache and some money. It may also pay off to see if they are open to negotiating rates on dealer financing.
Make Your Money Work for You
Choose High-Quality Review Sites: Dealer Rater, True Car or Yelp
I've found DealerRater.com to be the most comprehensive car dealer review site. Yelp car dealer reviews are another solid source, as the site actively combats fake reviews.
Other sites to check out include TrueCar.com, Cars.com and Edmunds.com.
And no, I have not been paid by, nor am I affiliated with, any of the mentioned sources.
Strangers on the Internet are not limited to spammers and stalkers. There are plenty of honest consumers who will gladly share their experiences to help shoppers like you get the best possible deal on a vehicle, as well as the car loan to finance it.
Look for a plethora of reviews and find a consistent theme. Find dealerships that seem to have reasonable sales associates who won't drain every penny from your wallet. Then, bring a duffel bag to carry all the money you'll save as you drive off in your new car!
(Image: Alan Gore)