7 Ways To Get the Best Car Price Without the Haggle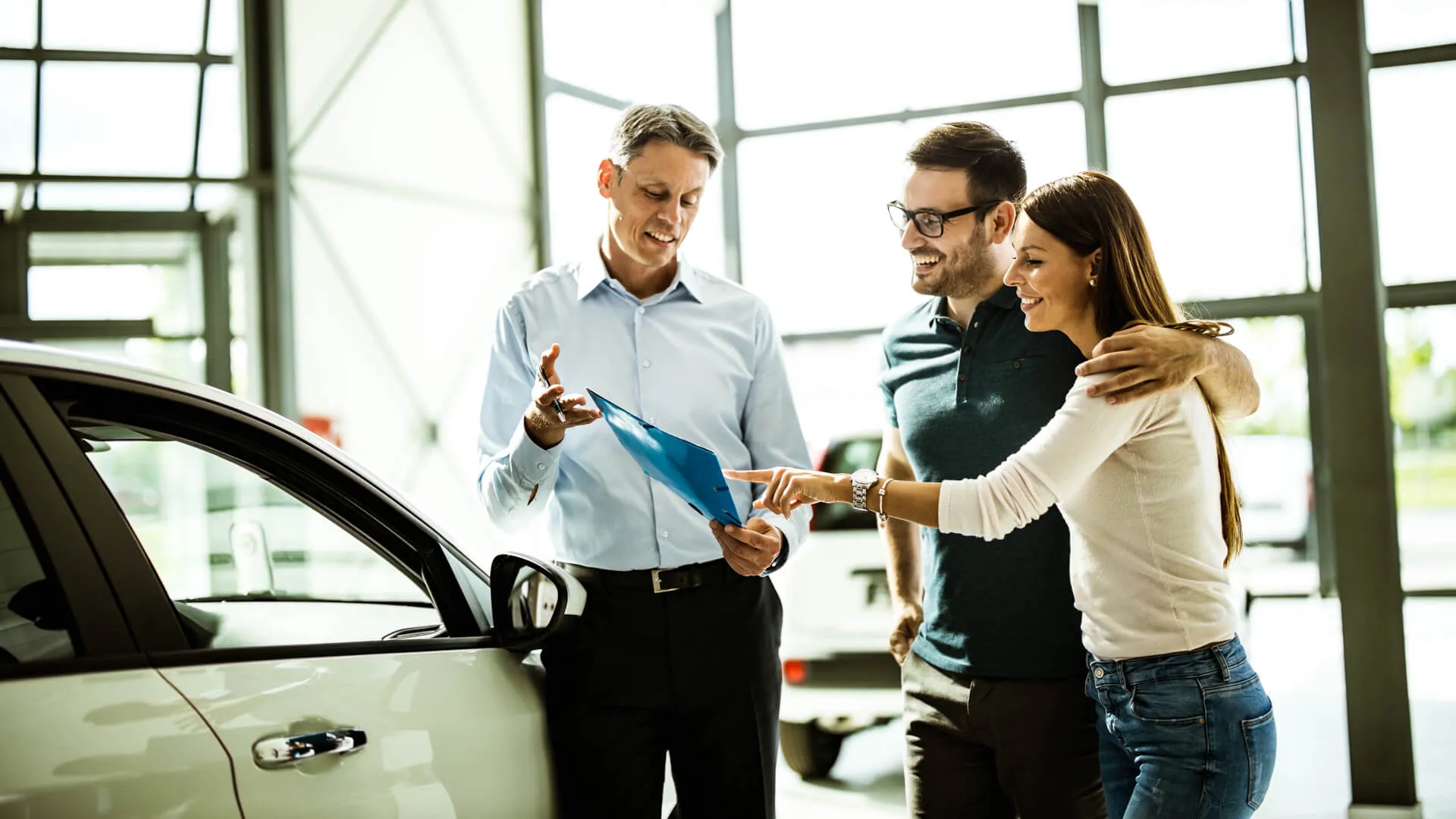 If you're one of those people who finds car buying to be a colossal annoyance, you'll be glad to know that you don't have to endure a day at the dealership haggling with a salesperson to get the best deal on a car.
If you're interested in a used vehicle, you might want to check out used car websites like Shift or Carvana. Carvana promises no-haggle pricing — the price you see on the website is the price you'll pay. Shift pledges to give used car buyers a fair price always, which means no haggling is necessary. It formulates its pricing from millions of past and present used car prices.
However, if you don't feel comfortable with buying a car online or if you're interested in a new car, you'll need to visit a dealership. To help, here are seven ways to get the best car price without the haggle.
Take the Time To Research
Before you start shopping, it's important to know what a fair price is for the car you want. 
"The most obvious step is to simply research car prices," said Kristine Lee, licensed insurance agent and auto industry expert at The Zebra. "Check all of the top sites like KBB and TrueCar to get a sense of what the car you like is actually selling for."
Send an Email
If you're not in a rush to get a car, this tip might work wonders for avoiding a haggle. 
"One of my favorite tips to avoid haggling is to plan ahead and know your budget, then write an email to the dealers you want to do business with," said Rebecca Brooks, personal finance coach and owner of R&D Financial Coaching.
"In the email you will let the dealership know exactly what you are looking for and what your budget is, and instruct them to reach out to you when they find a car that fits your needs. You will need to follow up a few times to remind them of your search, but what's great about this is you are able to set a firm budget and have them do the searching for you."
Make Your Money Work for You
Widen Your Search
Dimitre Kirilov, president of consumer services of Montway Auto Transport, said that buyers can save $1K-$5K if they're willing to widen their search area to another town or even state.
"Shopping in cities and towns that are farther from major metropolitan areas can be beneficial because these dealerships don't see as much foot traffic," said Kirilov. "Dealers may be more willing to negotiate the price of a vehicle to move inventory."
He added, "The average cost to ship a car using an auto transport company is between $800-$1,000, depending on the route and how frequently drivers travel through the area. They can also deliver vehicles straight to a customer's home, allowing car buyers to shop long-distance. Dealers have already started offering significantly different car buying experiences today with white glove and VIP services, like home delivery, in today's customized, online buying experience."
You might also consider shopping in person at small-town dealerships that are within driving distance of your home.
Shop at the Right Time
Just like with other consumer products, timing and inventory matters when buying a car.
"End-of-the-month (or year) deals can save you a few bucks, as dealerships are looking to clear stale inventory," said Lee. "If you aren't dead set on a particular brand, you can take this one step further by researching which brands have the highest sitting inventory as their deals may be more substantial."
Get Pre-Approved for a Low Interest Loan
"Go to your local credit union or bank and get pre-approved for a low interest loan before going to the dealership," said Lee. "This will give you a lower monthly payment than going with higher financing that the dealership would try to push on you."
You might also want to check with different lenders for the best auto loan rate. Your current financial institution might not have the best rates.
Make Your Money Work for You
Be Willing To Walk Away
"Know what you want and what you're willing to pay based on fair pricing and research you've done," Lee said. "Then, be prepared to walk away if the price you're offered isn't fair."
Be Transparent About Shopping Around
By making it known that you are shopping around, you can gain leverage. 
"Never be afraid to go to multiple dealerships in your area and let each one know that's exactly what you're doing," said Lee. "No dealer wants to lose out to their competitor down the street."
More From GOBankingRates