Need a New Mechanic? 23 Questions To Ask so You Don't Get Ripped Off
Do your due diligence before dropping your car off for a repair.
miodrag ignjatovic / Getty Images
1/23
skynesher / Getty Images
Are You ASE Certified?
"Always seek out an ASE (Automotive Service Excellence) certified technician," said Lauren Fix, The Car Coach. "ASE's purpose is to protect vehicle owners and provide the peace of mind people expect when they take their car into a mechanic shop. The ASE certifies individuals who have completed an automotive repair training program and tests to ensure they know how to work on mechanical, electrical and other automotive systems."
2/23
welcomia / Getty Images/iStockphoto
Are You a Master Technician?
Fix also said to specifically seek out a "master technician."
"A master technician is an automotive service professional who has earned all eight certifications offered through the ASE," she said. "These areas of certification include electrical systems, engine performance, heating and air conditioning, engine repair and more."
3/23
Dean Mitchell / Getty Images
What Automotive Associations Do You Belong To?
Automotive associations review repair shops to make sure they meet industry and customer service standards and adhere to a code of ethics. Seek out mechanics who are part of the Automotive Service Association or are AAA-recommended.
4/23
viafilms / Getty Images/iStockphoto
What's Your Better Business Bureau Rating?
"Many business owners, including auto shops, will have a BBB designation on display for the public to see," said William Lu, automotive lead for 5miles.com. "If the mechanic is licensed and rated highly, the Better Business Bureau should be able to vouch for them. Pay heed to this designation."
5/23
hobo_018 / Getty Images
Can I Speak To Other Customers for Reference?
If you want to go beyond the Better Business Bureau rating for quality assurance, ask the mechanic if they can connect you with their previous customers for reference.
6/23
South_agency / Getty Images
How Familiar Are You With My Car Make and Model?
You might consider seeking out a mechanic who not only specializes in the make of your car but also your model, so that you know they are fully knowledgeable about the unique nature of your vehicle and how to repair it.
7/23
sturti / Getty Images
What Are Your Standard Service Rates?
"Especially when it's routine maintenance, like getting your annual inspection, the mechanic ought to be able to provide you with rate information so that you have a basis for comparison in case you prefer to shop around," Lu said.
8/23
guruXOOX / Getty Images/iStockphoto
What Does the Manufacturer Recommend?
If you take a car to a mechanic for routine maintenance, ensure that their suggestions are in line with your car manufacturer's recommendations before proceeding with any work.
"Make sure the mechanic understands and complies with routine maintenance recommendations," Lu said.
9/23
skynesher / Getty Images
Will You Charge Me for a Diagnostic Exam?
If you are having an issue with your car and need work that goes beyond standard maintenance, find out if the mechanic charges to perform a basic diagnostic exam to determine what exactly is wrong with the car. Some mechanics will do this for free, while it might cost you at other places. If they do charge, find out if there is a flat fee or hourly rate, and how much they expect the exam to cost.
10/23
PeopleImages / Getty Images
What Do You Think the Issue Could Be?
Before visiting a mechanic in person, you could call them and ask what they think the issue could be. It might be something you can fix easily yourself, which will save you a trip to the shop altogether.
11/23
KatarzynaBialasiewicz / Getty Images/iStockphoto
What Would You Do in My Shoes?
Before shelling out tons of cash for a repair, ask the mechanic what they would do in your shoes. If you have an old car, it might not even be worth it to pay to fix it -- and an honest mechanic would let you know that.
12/23
hobo_018 / Getty Images/iStockphoto
Can I Get That Quote in Writing?
Mechanics should offer you a cost estimate on your repair before they begin to work on your car.
"Always make sure to get a quote in writing before you agree to do any work," Fix said.
The quote should include what repairs are needed, what parts will be needed and what the labor charges will be.
13/23
fotografixx / Getty Images/iStockphoto
Will There Be Any Extra Fees?
Make sure the quote they give you includes any extra fees the mechanic might charge. This could include "miscellaneous fees" or a disposal fee for a tire change.
"Ask for the estimate first, then ask about any hidden fees on top of that," Rob Infantino, CEO of Openbay, told Cheap Car Insurance. "If the shop hasn't disclosed all the details in the initial quotation, that may be cause for concern."
Can You Talk Me Through the Repairs That Are Needed?
Make sure you understand exactly what needs to be repaired and why before agreeing to pay for any services. Having your mechanic talk you through the process can help you to understand exactly what you are being charged for and enables you to ask any follow-up questions you might have.
15/23
eclipse_images / Getty Images
What Repairs Need To Be Prioritized?
When you bring your car into the shop, you might find out that what you thought would be a minor issue is actually indicative of a laundry list of repairs that need to be done. Before agreeing to every single one, ask your mechanic which ones need to be done and which can be put off for a later date.
16/23
ljubaphoto / Getty Images
Can I Choose the Parts You Use for the Repair?
Depending on the type of repair needed, you might have the option of choosing a used car part, which will be cheaper than a new part provided by the original manufacturer, known as an OEM part. If you do opt for a used part, make sure that it's in excellent working condition.
17/23
DuxX / Getty Images/iStockphoto
Can I See My Old Parts?
Firestone Complete Auto Care recommends asking your mechanic to see any of the old parts that they replaced during the repair.
"Not only is this educational for you, as you'll be able to see the before and after, but it also helps ensure that the part was replaced," the company writes on its blog. "Even if you can't take the old part with you because it's too heavy, leaky or messy, ask to see it nonetheless."
18/23
Photo_Concepts / Getty Images/Cultura RF
Will You Alert Me Before Making Any Unexpected Repairs?
Sometimes in the process of a car repair, the mechanic will find additional issues that weren't covered in your original estimate. In some states, it's legally required for the shop to let you know about additional repairs or parts that exceed a certain cost, but even if you don't, a good mechanic will agree to give you a heads up about unanticipated expenses before moving forward with the work.
19/23
gpointstudio / Getty Images/iStockphoto
Can I Get a Second Opinion?
"Do not agree to any service repairs you did not initiate without a second opinion," said Sarah Lee Marks, automotive expert and owner of My Car Lady.
While it's important to get a second opinion, make sure your car is safe enough to bring it to another shop to get that opinion first.
"The critical question to ask when surprised with additional repair suggestions is, 'Is it safe to drive my car without these repairs, and for how long?'" Marks said.
20/23
bluecinema / Getty Images
Do You Guarantee Your Work?
"We know that putting off minor repairs certainly can lead to costly major repairs down the road, which is why a good mechanic will back up his and his team's work," Lu said. "Don't settle for less."
21/23
gilaxia / Getty Images/iStockphoto
Do You Guarantee Your Parts, Service or Both?
If the mechanic does offer a warranty, make sure you know exactly what it covers and for how long. For reference, if you are a AAA member and you bring your vehicle to a AAA Approved Auto Repair facility, all work on your vehicle is guaranteed for 24 months or 24,000 miles, whichever occurs first.
22/23
welcomia / Getty Images/iStockphoto
When Will the Repairs Be Done?
You should ask for a time frame for repairs so you know how long you can expect to be without your car and make other transportation arrangements. Obviously things can come up, but this should give you a general date to hold them to.
23/23
Pamela Moore / Getty Images/iStockphoto
Can You Provide Me With a Detailed Invoice Once the Job Is Complete?
Don't drive away from the repair shop without a detailed invoice breaking down exactly what was repaired and which parts were replaced. This will serve as your record in case something stops working within the time frame of the warranty.
More From GOBankingRates
About the Author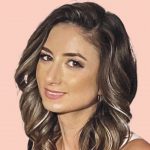 Gabrielle joined GOBankingRates in 2017 and brings with her a decade of experience in the journalism industry. Before joining the team, she was a staff writer-reporter for People Magazine and People.com. Her work has also appeared on E! Online, Us Weekly, Patch, Sweety High and Discover Los Angeles, and she has been featured on "Good Morning America" as a celebrity news expert.