7 Times To Avoid Cheap Car Accessories and Splurge Instead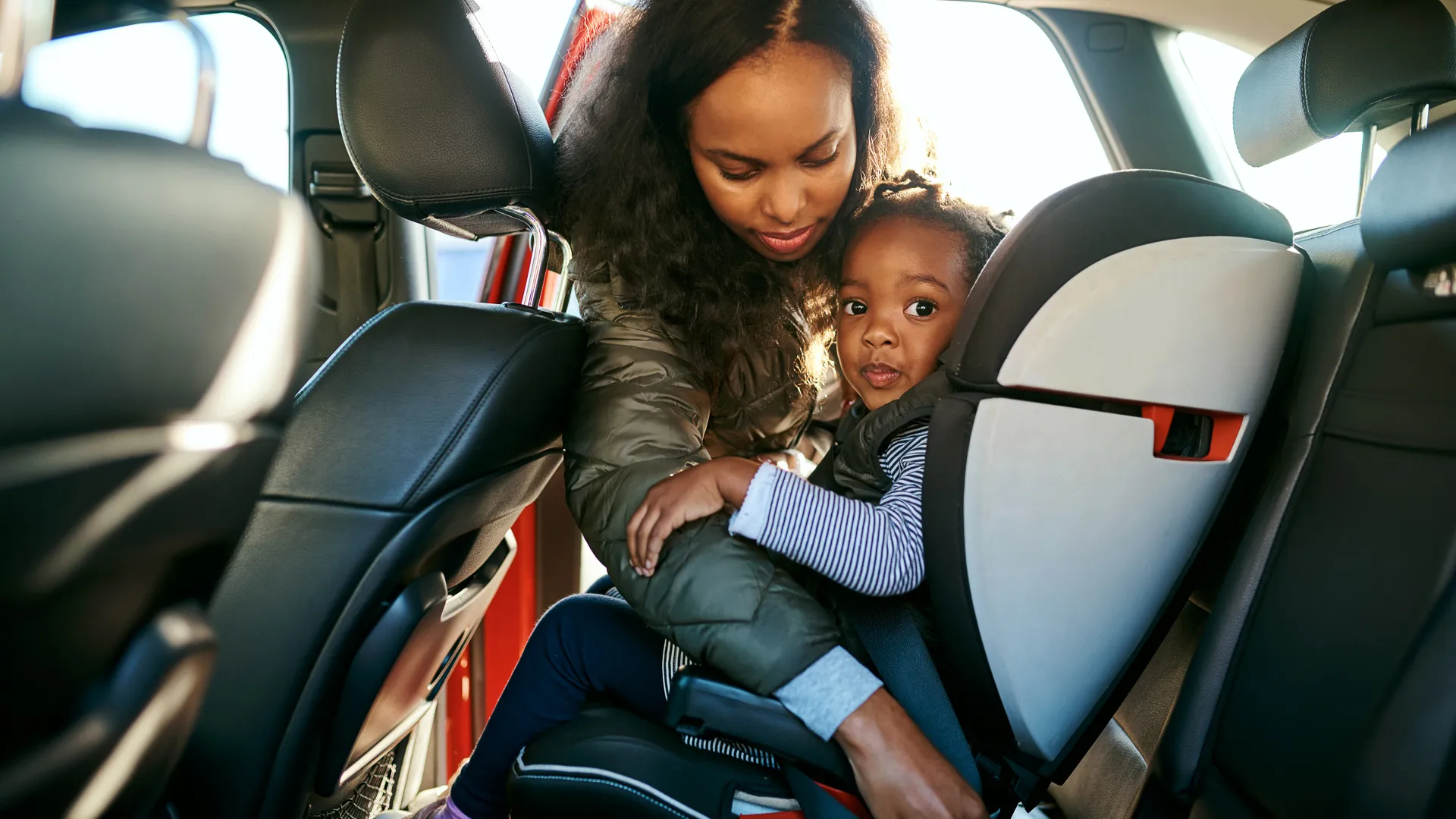 For most Americans, cars, second only to homes, are the most expensive buys they'll make in their lives. The cost of a new car has always been steep, but lately, because of inflated prices, sky-high interest rates and supply chain restrictions, the cost of a new ride is impossible for many. If you do have the luxury of buying a new or even a used car (these are hardly cheap, either, most of the time), or even if you're just making some upgrades to your current car, you know that you don't just need the car itself. You need accessories for the car: stuff like dash cams and phone holders.
When should you splurge on these accessories? More often than you may have thought.  
Why? Because car accessories are usually not just important for convenience, they also play an important role in safety. So, you may want to think of pricey car accessory purchases as less of a reckless splurge and as more of a wise investment. And in many cases, not buying the pricier model the first time will mean having to buy it the second time — once the cheap one breaks.
Dash Cams
A great dash cam should have quite a few stellar qualities, and most of them are unavailable in or weak in cheap models. So this is definitely a product to splurge on. You'll want to look, specifically, for the following features in a dash cam: 
"Cameras with a smaller viewing angle could potentially miss important details of a collision," said Isaac Lynch, e-commerce executive at RAC Shop. "Higher-end dash cams capture a wider range meaning a guaranteed record of events. A dash cam should ideally have a viewing angle of 140 degrees, with higher spec dash cams having anywhere from 150 to 180 degrees." 
Most higher-end dash cams have a parking mode feature, meaning that even if the car is parked and empty, if it detects a collision, it will instantly save and record the incident. 
Lynch highlights this feature as essential for hit-and-run incidents. 
"If a camera does not have this feature, then your vehicle is at risk of being damaged with no record to show for it and no idea what exactly happened, almost defeating the purpose of having a dash cam," Lynch said. 
Cheap dash cams usually show their cheapness in terms of poor picture quality in the dark, which could make details of an incident harder to see in review. 
"With higher spec dash cams, night vision picture quality is exceptionally better," Lynch said. "This means that all details will be perfectly captured, leaving nothing up to dispute." 
A higher-end dash cam comes with mobile apps to make storing and accessing saved footage easy. 
"This eliminates the need to remove the SD card and back up the files onto your computer which can sometimes be a tricky process for those who aren't particularly tech-savvy," Lynch said.
Make Your Money Work for You
Child Car Seats
There are so many child car seats on the market and such a wide range of pricing, but this is one car accessory (or necessity) that you should take your time with picking out and reading reviews on. You should also dish out a good amount of cash. 
Look for the following features in your high-end car seat. 
Lower-end child car seats tend to only be suitable for children of a specific age, meaning that they will need to be swapped out once your kid gains just a few more pounds or inches. This can be a money pit. 
"Higher-end child car seats will often cover multiple groups (such as groups 1-3, or in some cases even groups 0-3)."
Another important factor is how comfortable the seat is for your child. Higher-priced car seats are almost guaranteed to be a more pleasant ride. 
"Certain higher-end brands of car seat will come with adjustable harnesses, deep padding and cushioning and various reclining positions for the seat which will ultimately make every journey as stress-free as possible for all involved," Lynch said. 
Undoubtedly safety is the most important feature in a car seat, and you'll have to spend more to ensure you're getting the safest product out there. 
"Higher spec car seats now typically utilize ISOFIX, which makes fitting the car seat as easy as possible, but also ensures that it is fully secured in place," Lynch said. "Having a car seat which is securely fixed in place is incredibly important for reducing any potential haphazards should you find yourself in an incident with a child as a passenger in their seat. Cheaper car seats are ultimately not as secure and therefore not as safe for your children, with an increased risk of injury should a collision occur."
Phone Holders
Not only is it annoying to have a phone holder that doesn't stay in its place — as is often the case with cheap models — it's also dangerous. If you're using a GPS app and your phone is sliding all over the place, this could increase the risk of getting into an accident. Select a high-end phone holder that will not only not move and require readjustment all the time, but that will also excel in the following areas:  
Wireless charging abilities 
Higher spec (and higher cost) phone holders often can charge your phone wirelessly. 
"This eliminates the potential of forgetting to bring your phone charger along for the ride as you can simply charge your phone in its mount, ensuring you have full charge for all your navigational needs as well as keeping any music or podcasts on for the duration of your journey," Lynch said. 
You can also find more versatility in higher spec phone holders and mounts. This helps ensure that they can be used with a variety of phone sizes. 
"This also means that you could potentially place one of your passengers' phones in the mount if you needed to, for example, if their phone needed charging," Lynch said.
Make Your Money Work for You
Aftermarket Lighting
You should also dish out some cash when it comes to lighting accessories. Otherwise, you'll end up paying more on replacements in the long run. 
"Whether it's new LED headlights, auxiliary lights or interior light replacements, cheaping out is a recipe for disaster," said Jonathan Buckley, content director at RAV4 Resource. "Cheap lighting accessories tend to break quickly or not work properly. You'll find yourself replacing cheap lighting accessories quickly with more expensive, high-quality products." 
Tires
Tires can cost quite a lot of money, and it's recommended that you replace them every six years or so, depending on wear and tear. Don't drive into a ditch by cheaping out on this buy.  
"Ultimately, your tires are the only part of the car that connects to the road," Buckley said. "Cheap tires can wear quickly and perform poorly. This is a big safety concern. I recall opting for cheaper tires on my sports car a few years ago and almost lost control on the ride home from the tire shop because the traction was much less superior than my previous high-quality, expensive tires. Of course, these traction issues with cheap tires are even worse in slick conditions like rain and snow."
Mud Flaps
Mud flaps may seem minor and thus not deserving of a steep price tag, but the quality of your car's mud flaps actually factors into your vehicle's overall longevity. 
"Plastic mud flaps easily break and need replacing sooner rather than later," Buckley said. "Upgrading to strong mud flaps, like polyurethane will last forever and do a great job of protecting your vehicle from debris. I bought polyurethane mud flaps for my Subaru 5 years ago and the investment was absolutely worth it. They were at least 5x more expensive than plastic alternatives, but they were impossible to break and fit my vehicle perfectly."
Roof Racks
Yet another car accessory that is worth splurging on is an expensive roof rack. 
"Last year I bought a $900 roof rack and a $100 roof rack; the $900 rack was absolutely worth it," Buckley said. "The expensive one was robust and high-quality, and you could pretty much toss anything up on your roof and know that it was safely secured. It had special tie-down points, mounts for other accessories like a water tank and it was aerodynamically designed so there was no wind noise."
The cheap rack, on the other hand, was tough to install and started breaking down soon after it was put up. Also, "it didn't fit perfectly, and I did not trust it to stay affixed to the car," Buckley said. "I didn't even feel comfortable enough to actually use it."
More From GOBankingRates