7 Types of Car Insurance and What They Cover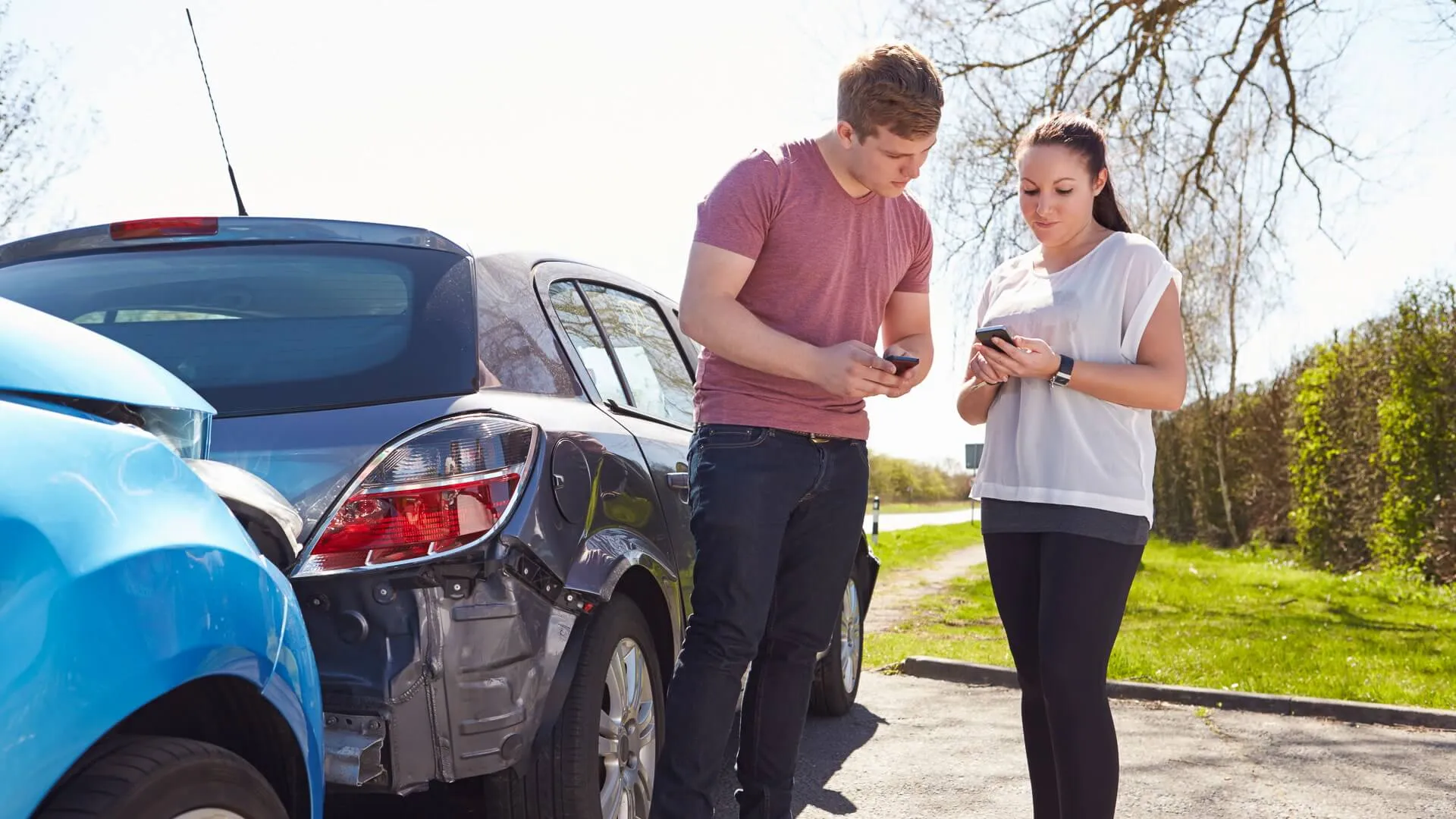 When you pay your car insurance bill, that's money spent on something you hope you never need to benefit from. But you can't go without it either — whether due to state law, to satisfy the requirements of your car loan or to protect your finances.
Full auto insurance coverage costs an average of $1,342 per year, according to a 2021 report from AAA. But what constitutes full coverage?
Your car insurance policy could contain several types of coverage — some of them required, some of them optional. Depending on where you live, your personal finances and the age and condition of your car, you might not need every type of insurance.
Read on to learn more about the insurance components that make up your policy.
Liability
Liability insurance is the building block of your car insurance policy. It is required in most states before you may drive your vehicle legally. If you are at fault in an accident, liability insurance helps to pay for property damage or medical expenses for injuries for which you are legally responsible.
Each state sets a minimum coverage amount for liability insurance. (New Hampshire and Virginia don't mandate liability insurance, but they have other financial requirements drivers must meet.)
States set minimum coverage amounts for bodily liability coverage, but many drivers buy more insurance than the minimum. That helps to protect their personal assets, such as bank accounts or their homes, in the case of lawsuits.
Forbes, citing figures from the National Association of Insurance Commissioners, reports the average annual cost for liability insurance is about $650.
Make Your Money Work for You
Collision
Collision insurance protects your car in case of an accident with another car or if you hit an object, such as a pole. It will help pay for repairs or replace your automobile, if it can't be fixed. If you have a car loan or if your car is leased, your lender likely will require you to carry collision insurance to protect the lender's investment in your vehicle. The coverage kicks in after you pay a deductible.
Once your loan is paid off, you won't be required to pay for collision insurance. Before dropping the coverage, however, ask yourself whether you can afford to repair or replace your vehicle in case of an accident. If your car is older and has a lot of miles on it, it might not be worth much, making collision insurance less valuable. The average annual cost of collision insurance is $381 and 74% of policies include it, per Forbes.
Comprehensive
Comprehensive insurance covers damages to your car that occur in cases other than a collision with another vehicle or a fixed object. It protects you for losses from acts of nature — wind, fire, hail, earthquakes and flood, for example — as well as damage caused by a falling object or a collision with an animal. Theft and vandalism also are covered by comprehensive additions to your policy. A deductible also applies to comprehensive insurance.
Again, comprehensive insurance is optional if your car is paid off. It costs an average of $172 per year, and 78% of policyholders buy comprehensive coverage, according to Forbes.
Personal Injury Protection
Personal injury coverage, known as PIP, pays to treat injuries sustained by the driver or passengers riding in the car of the policyholder. It will reimburse those who are injured for some of their lost wages as well and, depending on the policy, could cover funeral expenses. Some states require you to carry this insurance.
Make Your Money Work for You
Medical Payments Insurance
If you or your passenger are injured in a car accident, no matter who is at fault, you'll receive payments for medical expenses. This coverage supplements your medical insurance and can be especially helpful if your health insurance has a large deductible.
Uninsured and Underinsured Motorist
You have sufficient coverage to protect drivers and occupants of other vehicles if you are responsible for an accident, but not everyone does. With uninsured motorist coverage, you'll be reimbursed if you sustain damages caused by a hit-and-run driver or one who is uninsured.
With underinsured motorist insurance, you'll be protected if the person who causes an accident doesn't have enough insurance coverage to pay the entirety of the damages you suffer.
Uninsured and underinsured motorist insurance is mandated by some states.
Other Insurances
Your insurance agent can inform you about other types of optional insurance products, but they include:
Gap insurance covers the difference between what your collision or comprehensive coverage pays and what you still owe on your car if it is totaled. Your primary insurance will pay the actual cash value of your car; but, if the value is less than what you owe, you'll be responsible for paying the balance of the loan for a car you no longer own.
Rental reimbursement insurance helps you pay for a rental car after an accident while your car is undergoing repairs.
Roadside assistance insurance helps in instances of emergency, such as locking your keys in your car, jump-starting your battery or changing a flat — even towing to a repair shop.
More From GOBankingRates