Jeff Bezos and 14 Other Wealthy People & Families Chipping In To Fund Education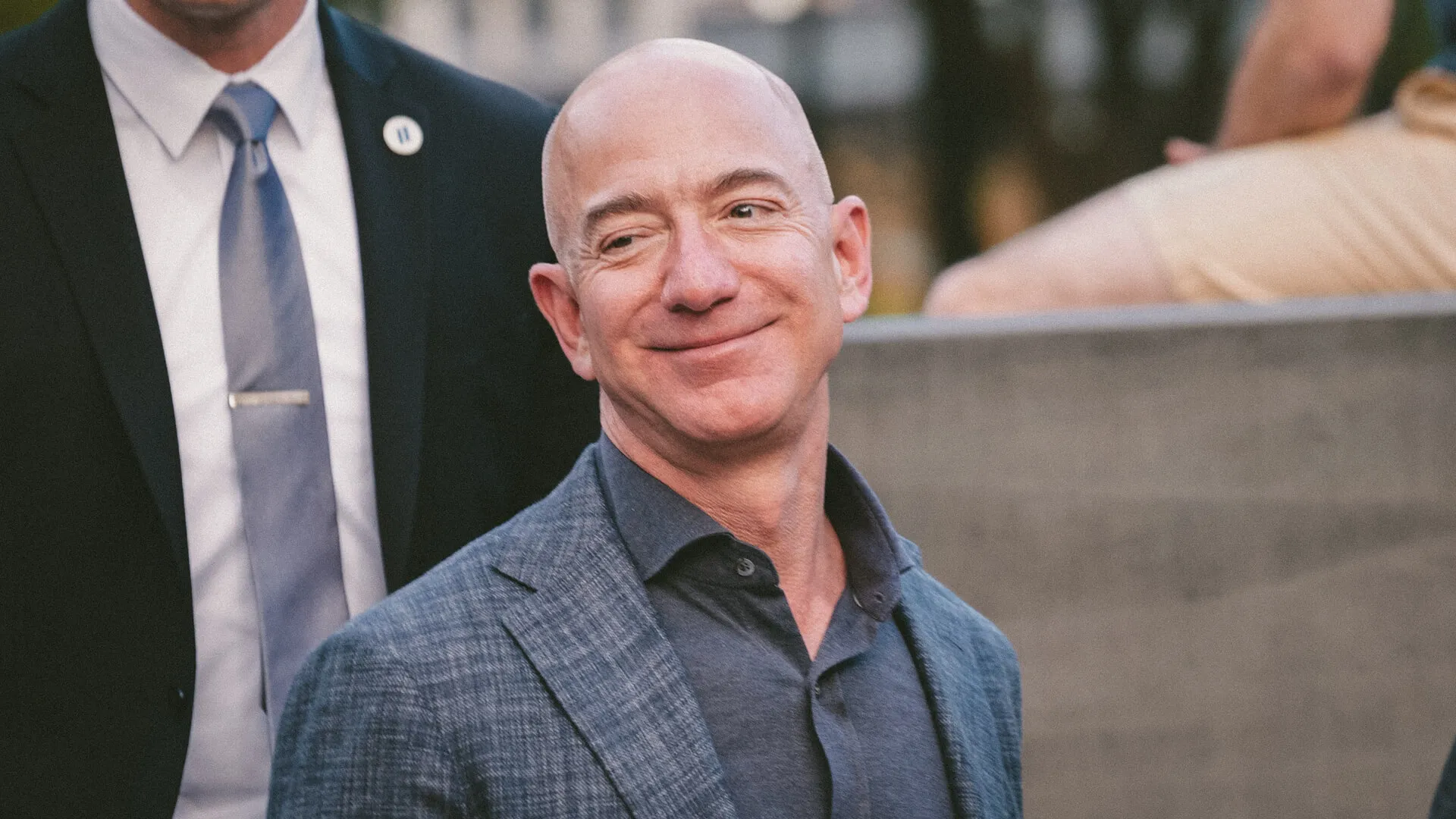 Amazon CEO Jeff Bezos is expanding his philanthropic ventures to include a network of nonprofit preschools. On Sept. 22, Bezos shared a photo of one of the future schools on Instagram: "This classroom is just the beginning," he wrote. "The @bezosacademy opens its doors on Oct. 19th. This one in Des Moines, WA, is the first of many free preschools that we'll be opening for underserved children."
The preschool is being funded by Bezos' Day One Fund. In September 2018, the current richest man in the world made a $2 billion commitment to the fund with the goal of launching preschools under the Day 1 Academies Fund and helping homeless families under the Day 1 Families Fund.
Bezos isn't the only member of the elite to donate his riches to education. Here are 14 other wealthy people and families investing in schools and other academic causes.
Last updated: Dec. 11, 2020
The Annenbergs
Areas of focus: Communication studies and public school reform
The Annenberg family has a long history of investing in education. Walter H. Annenberg, who was president and chairman of the board of Triangle Publications — which owned TV Guide and Seventeen magazine, as well as radio and TV stations nationwide — founded The Annenberg Foundation in 1989. He established the Annenberg School for Communication at the University of Pennsylvania in 1958, the Annenberg School for Communication and Journalism at the University of Southern California in 1971 and the Washington Program in Communication Policy Studies in 1983. In 1993, the foundation committed $500 million to the Annenberg Challenge for School Reform, which worked to implement public school reform in 18 sites across the U.S. Although Annenberg has died, his family continues to support educational causes through the foundation.
Make Your Money Work for You
Laura and John Arnold
Area of focus: High-quality education access
Laura Arnold, an attorney and former oil company executive, and John Arnold, an investor, formed their philanthropic organization in 2010. Arnold Ventures funds research to create the best curricula for K-12 students and works to develop policies that break down barriers to success in higher education.
Eli and Edythe Broad
Area of focus: Expanding learning opportunities for K-12 students
Entrepreneur-turned-philanthropist Eli Broad founded two different charitable foundations that have pledged and given away over $4 billion in grants, Forbes reported. The Eli and Edyth Broad Foundation has supported public education systems nationwide with grants to support school district leadership and best practices, high-quality public charter schools, and parent and community engagement. The foundation has granted about $330 million to initiatives that support district and charter schools. In addition, the foundation recently gifted $100 million to Yale University to establish its flagship education program, The Broad Center, at the Yale School of Management.
Michael and Susan Dell
Area of focus: Transforming the lives of children living in urban poverty through education
Michael Dell, the chairman and CEO of Dell Technologies, has donated $1 billion to his charitable foundation, the Michael and Susan Dell Foundation. The foundation focuses on helping those from low-income backgrounds in a number of areas, including education. The education program aims to provide opportunities to children of poverty to receive a high-quality education and access to tools and technology. The foundation also seeks to close the graduation gap with its college success program.
Larry Ellison
Area of focus: Quality education in India
"I have long made public my commitment to devote the greater part of my personal wealth to philanthropy," Oracle founder Larry Ellison wrote on the Ellison Foundation website. "I believe it is my duty to do so and to do it in a way that makes a real difference to lives and to our world."
The foundation focuses on conservation, education and health causes, and is currently funding several education initiatives. In 2018, the Ellison Foundation helped fund the Quality Education India Development Impact Bond, an initiative aimed at improving literacy and numeracy skills for children in Gujarat, Uttar Pradesh, Mumbai and New Delhi, India. Ellison is also a long-time investor in Reach to Teach, a nonprofit organization that brings schooling to remote rural areas of Gujarat.
Make Your Money Work for You
Bill and Melinda Gates
Area of focus: Significantly increasing the number of Black, Latino and low-income students who earn a diploma
The Bill & Melinda Gates Foundation is now the largest charitable organization in the world, Forbes reported. Bill Gates has donated $35.8 billion worth of Microsoft stock to the foundation, which has a number of charitable focuses. One of the foundation's goals is to provide grants to K-12 schools "to improve student outcomes, particularly for black, Latino, and low-income students, by partnering with middle and high schools and identifying new, effective approaches that can be replicated in other schools." The foundation has several areas of focus to meet this goal including creating networks for school improvement, training educators, expanding public charter schools, developing instructional materials for teachers and investing in innovation.
The Hewlett Family
Area of focus: Expand access to open educational resources
Along with David Packard, Bill Hewlett founded Hewlett-Packard in 1939. The William and Flora Hewlett Foundation was created in 1966, and his family has continued on his philanthropic legacy.
The Hewlett Foundation's Education Program provides grants to help empower and equip K-12 students and their teachers, as well as to promote open educational resources and practices. In 2019, the foundation awarded 163 grants in the amount of $56 million to educators, schools and communities.
LeBron James
Area of focus: Helping children who were falling behind at traditional schools
Basketball great LeBron James opened the I PROMISE School in Akron, Ohio, a public school "dedicated to those students who are already falling behind and in danger of falling through the cracks," according to the school website. The school caters to these students with specialized programming that includes longer school days, a STEM curriculum, a focus on character building and engagement with the students' families.
Make Your Money Work for You
The Packards
Area of focus: Early learning opportunities
The David and Lucile Packard Foundation was founded by David Packard and his wife in 1964, and their children and grandchildren continue to play an active role in the organization. The foundation emphasizes the importance of the first five years of a child's life, so the organization's funding focus is on early learning opportunities. The foundation aims to improve training and professional development for child care providers and educators so they can support children's learning and growth from an early age.
Stephen A. Schwarzman
Area of focus: Providing scholarships for students to study in China
Stephen A. Schwarzman, the chairman, CEO and co-founder of Blackstone, founded Schwarzman Scholars to prepare young leaders to deepen the understanding between China and the rest of the world. The scholarship program gives the selected students the opportunity to develop their leadership skills and professional networks through a one-year master's degree at Tsinghua University in Beijing. Schwarzman has personally donated $100 million to the program.
Carlos Slim Helu
Mexican telecom billionaire Carlos Slim Helu is involved with a number of charitable organizations, including his own The Carlos Slim Foundation. The foundation focuses on a number of areas, including education. In 2014, it formed an alliance with Coursera to provide free online graduate studies in Spanish to millions of individuals. Slim Helu has also funded Kahn Academy, provided scholarships for graduate students at George Washington University and donated 100,000 computers to more than 1,400 public schools in Mexico.
The Waltons
Area of focus: Improving the quality of K-12 education
Through the Walton Family Foundation, the descendants of the Walmart founders have funded grants that improve the quality of K-12 education. In 2018, the foundation awarded more than $595 million in grants to further this mission, as well as other causes.
Some of the initiatives the foundation supports include the Teacher Diversity Initiative, the Innovative Schools Program and the Building Equity Initiative.
Make Your Money Work for You
Oprah Winfrey
Area of focus: Education for disadvantaged girls
Media mogul Oprah Winfrey opened her namesake Leadership Academy for Girls in 2007 as a way to combat poverty in South Africa. Winfrey donated $40 million to start the school, which now serves approximately 290 girls in grades eight to 12.
Elaine Wynn
Area of focus: Stay-in-school programs
Elaine Wynn, the co-founder of Wynn Resorts, has played an active role in the Communities in Schools stay-in-school organization for nearly two decades. The organization will serve 1.5 million vulnerable children in more than 2,400 schools this year.
Wynn has donated $17.5 million to the organization, according to Forbes.
More From GOBankingRates