Bucket List Items You Can Scratch Off for Less Than $10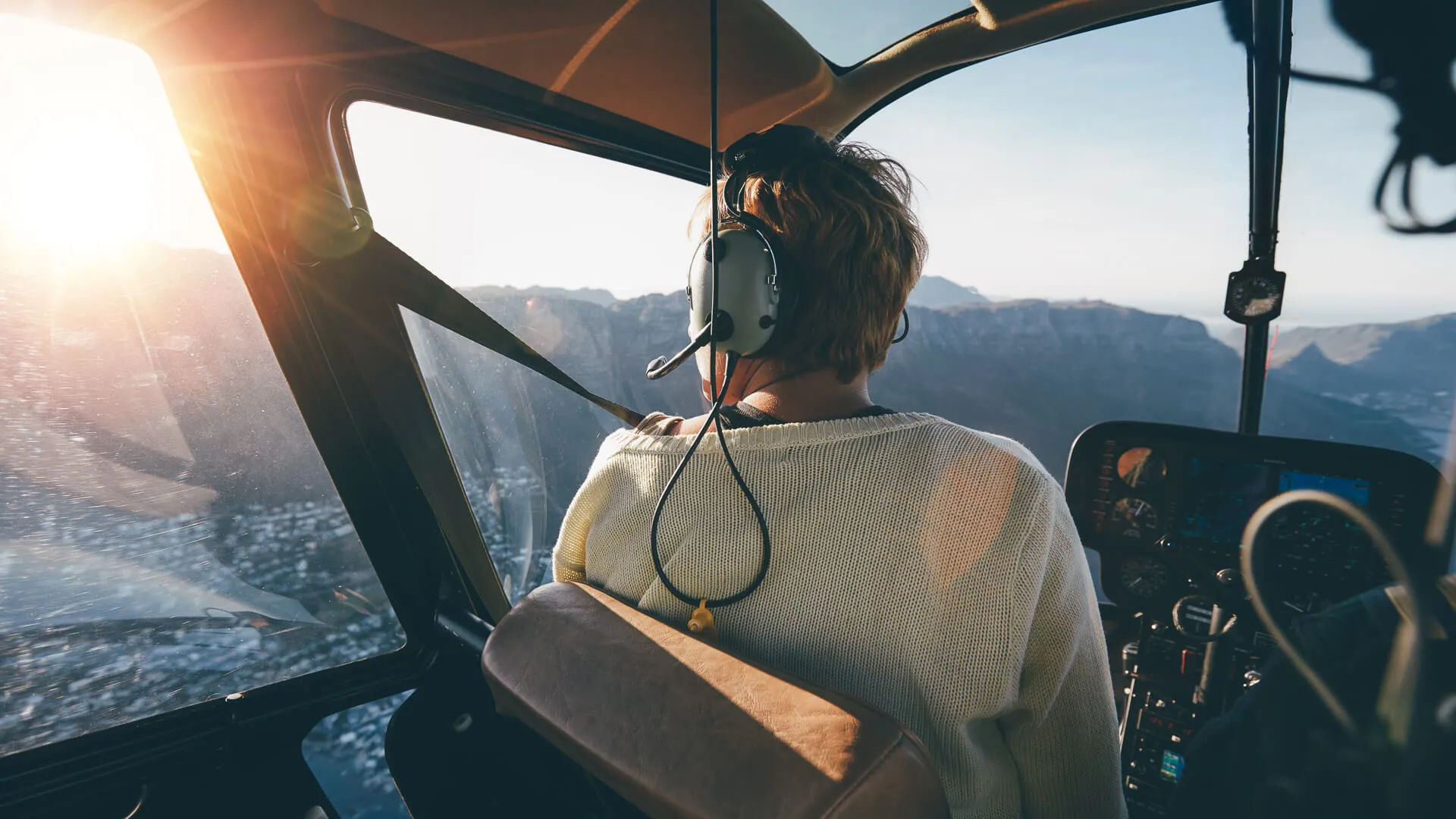 Go to another country, become a pop star, shake hands with the president — some bucket list items are tough to scratch off. But dreaming about everything you want to do in life is part of the fun in coming up with your own bucket list. Still, you shouldn't neglect easier-to-accomplish and more affordable ideas.
Click through to check out these fun and cheap experiences and get ready to check off the ones you can try for $10 or less.
Act in a Film
Looking for a way to earn a few extra bucks this summer? If you've ever wanted to play the starring role in a feature film, do the next best thing: Be an extra. Call up local casting agencies and ask if there are any opportunities to be an extra in an upcoming project.
You might need to submit a headshot, fill out paperwork and pay a small fee, according to EntertainmentCareers.net. You can also look for casting calls on Craigslist for student projects.
Hike the Trails of a State Park
If you've never ventured onto hiking trails at sunset or explored state parks in your area, make this the year you do it — and cross one more thing off your bucket list. State parks around the country have low-cost admission fees and typically charge by the vehicle. Just pack a picnic and wear some good hiking shoes to hit the trails.
Make Your Money Work for You
Learn a Magic Trick
Maybe you're a self-proclaimed Gryffindor or enjoy watching magic tricks from Penn and Teller, and have always dreamed of being a magician. Now is a good time as any to pick up this cheap hobby.
For the simplest tricks, all you need is a deck of cards, some practice and a willing audience. If you don't want to Google magic tricks you can learn, Amazon has low-cost starter kits for $10 or less.
Be a Wine Connoisseur
Whether you love cozying up on the couch with your favorite merlot or enjoy the occasional glass of wine at your favorite steakhouse, you can learn a lot about wine without spending a lot of money.
Follow wineries in your area on social media to learn about free winery tours and tastings of your favorite varieties. Many wineries host special events and open houses with free admission. These events will give you the chance to learn about the winery, the wine-making process and help you build your pallet.
Sign Up for a Police Ride-Along
Some city police departments offer citizen ride-along programs that let you ride with officers to learn about what they do on the job. If you do apply for a ride-along, you might need to first pass a background check and, in some cases, have your application notarized. Once you do, prepare to be an insider for a day and learn about the life of a police officer.
Learn a New Language
Whether it's Japanese, Italian or Spanish, experts say learning a new language can improve brain function. It's never too late to learn, either. Use free online learning software like Duolingo to get started. Daily study and practice can help you learn a new language sooner than you think.
Make Your Money Work for You
Play Tourist on a Staycation
A self-guided walking tour of the historic district in your city or a car ride to major attractions near home can give you the sense that you're exploring a new city. Best of all, a staycation is an affordable way to enjoy time off.
Before embarking on your "trip," do some online research to map out a route. Check your chamber of commerce or tourist bureau for free downloadable maps and tickets.
Feed the Hungry
Give the hungry and homeless a chance to enjoy a good meal with a donation of $10. Donate just $10 to Haiti Under God to feed five children for a month. Or, donate $10 to feedOne to provide a full month of healthy food to a hungry child.
Get Your Dream Body
If you dream about having a better body, get a free complimentary session from a personal trainer at your gym. During your session, you can learn new workouts and ask for recommendations on routines. Then, apply what you learned.
Search for fitness books on Amazon, too, and deals on personal training and classes on Groupon to vary your routine and stay motivated.
Become an Author
Whether you've dreamed of penning the next best-selling novel or want to publish an autobiography, there are few barriers to entry in the self-publishing world. And you don't have to pay upfront fees to publish your book through Light Switch Press or CreateSpace.
Go on a Ghost Hunt
Visit haunted houses and graveyards for a fun — albeit frightful — night. Reach out to local ghost hunt organizations and ask to join in on their next adventure. Just make sure that, wherever you go, you're not trespassing.
Start Your Own Blog
If you're passionate about a hobby, want to share your political views with the masses or just want to test the waters on a budding idea for a fiction series, start a blog for free or at very little cost. Use websites like WordPress or Wix to get your idea off the ground. Read up on the basics with free material from The Blog Starter or Start Blogging Online.
Have ideas for a blog but no desire to write? Share your world with a video blog on YouTube. Setting up a channel is free, and you can use your Google account to create your public profile and personal channel on YouTube. Whether you want to share business advice, baking tips or just talk about your day, you can turn your hobby into a business — and become a celebrity in the meantime.
Try a New Restaurant — Alone
Some of the best bucket list ideas are tasty. Drive off to a neighboring town to enjoy lunch somewhere you've never been before. Sit at the bar, talk to strangers and learn about the venue from the owners. It's a fun — and cheap — way to play traveler for the day and try new foods. If you're on a tight budget, you could always vow to taste test every value menu item at your favorite fast food joint.
Camp Out on the Beach
Do you live a short distance from the beach? If so, find out which public beaches have campsites available. Camping and cabin fees vary by state and park, but you can expect to pay less than $10 at many state parks on or near the beach as long as you travel as a group or book a primitive camping site.
Learn to Knit
If you want to develop a new creative skill, knitting is a low-cost hobby that can help you fill your free time. You can learn how to knit with free online tutorials and download free knitting patterns to get started. To keep this bucket list idea under budget, stick to discounted materials at hobby stores like Michael's.
Drive Your Dream Car
If it's going to be a while before you can buy your dream car, don't deny yourself the chance to get behind the wheel sooner. Head to a dealership to pick out your dream machine and ask for a test drive. You'll get the inside scoop on the car and the chance to drive around the parking lot for a few blocks.
Read a Lot of Books
Research shows that reading makes people smarter and is linked to a better vocabulary and improved verbal skills. Committing to read at least two books a month could be a valuable addition to your bucket list ideas. Make full use of your library card or download free Amazon Kindle books to meet your quota. If you're guilty of being financially illiterate, try picking up one of these personal finance books.
Go on a Helicopter Ride
If you live in a tourist area or are heading to a special event offering helicopter rides, you might be able to get a tour of the area for $10 or less. Check flight training centers for helicopter tour information. You might also be able to get discounted tickets for a group ride from a helicopter tour operator.
Learn to Cook
Learn how to cook like a chef — or close to it — by signing up for a free or low-cost cooking class. Many chefs and pros host cooking classes at Whole Foods, Williams Sonoma and other stores. These events can be a great opportunity to watch demos and even participate in hands-on cooking programs to learn new skills and techniques.

BEFORE YOU GO
See Today's Best
Banking Offers