Why Streaming Services Will Still Be Worth the Extra Expense in 2021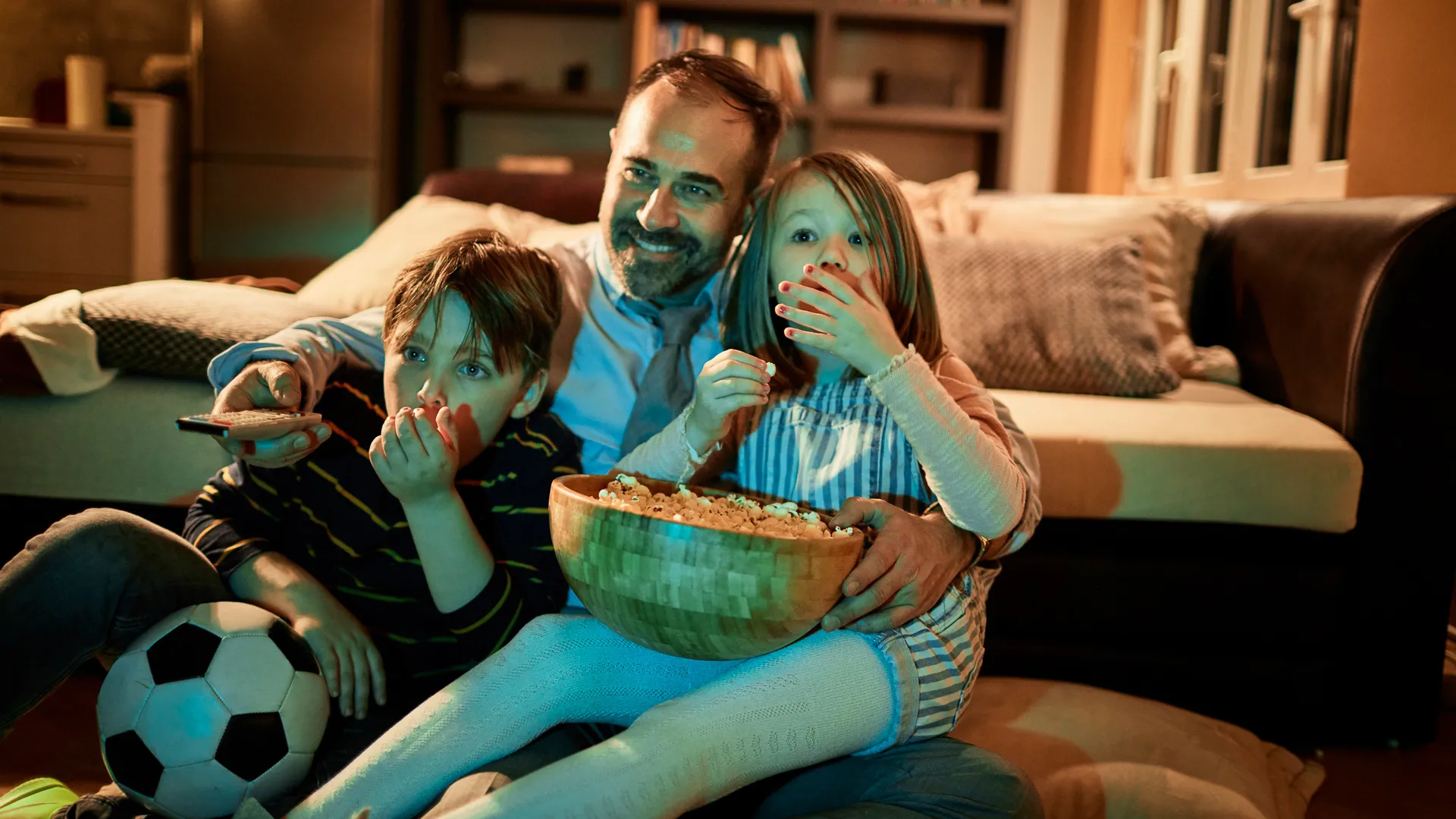 The new year offers a fresh start in so many ways. You may be reimagining your budget, focusing on bringing in new work or just trying to cope with the many challenges of the COVID-19 pandemic.
While many people look for things to cut from their monthly finances, streaming services, which bring movies, TV and other entertainment to our homes in the blink of an eye, may just be more crucial than ever as we face down year two of a global pandemic. Here are five reasons to hold onto streaming services, and why they're worth the cost.
Last updated: Jan. 5, 2021
What Else Is There To Do?
Let's be real: Many states have initiated tighter lockdowns to curb increasing COVID-19 surges, and in others, people are playing it safe, so there's really nowhere to go. In many states, almost all indoor forms of entertainment, from bowling alleys and museums to restaurants, card halls and indoor pools are closed. What you're saving in gas, eating out and entrance fees, you can comfortably put toward the streaming services of your choice, ranging from $5.99 per month for Hulu, $7.99 per month for Disney+ (as of March 2021) and $8.99 per month for Netflix.
Movie Theaters Might Be a Thing of the Past
Since the pandemic began, many movie theaters around the country have had to close their doors, either temporarily or permanently. Experts don't know for sure when we will see an end to this pandemic, and thus, the days of going out to the movies are, if not totally behind us, a big question mark. You'll value your ability to download current movies and shows even more in the coming year. Not to mention, you'll save money on tickets and pricey movie theater snacks. As of 2019, the average cost of a movie theater ticket was $9.16 per adult. At AMC Theaters, a large popcorn, an item of candy and four medium soft drinks would run you over $34. With four tickets on top of that, you'd be spending about $70 for one night at the movies. That's more than the annual cost of some streaming services.
Make Your Money Work for You
Streaming Services Offer Original Programming
Big streaming services have caught on to the fact that people still want to see new movies and shows, so now they're bringing their best game. Services have dropped fresh original programming, like Netflix's "Bridgerton" and Amazon Prime's "The Wilds" series. You wouldn't even be able to see these shows in movie theaters because they're only available on these platforms.
Blockbuster Movies Are Coming to Streaming
Streaming services are taking advantage of lost theater time and debuting potential blockbusters online. HBO Max premiered "Wonder Woman 1984" for a limited release online and will do so with other Warner Bros. movies. Disney+ is also considering releasing some of its movies online. Other big studios like Sony and Paramount have released several of their movies on Netflix and Amazon Prime and will likely continue to make them available through streaming.
Pictured: "Wonder Woman"
Make a Simple Budget Swap
If the cost of a streaming service seems too steep for your budget, consider all the ways the pandemic is already trimming your other costs: You're most likely saving money on gas, on dining out and other forms of entertainment, and on buying new clothes. But if not, pick the streaming service you think you'll get the most use of, calculate the annual fee (around $70-$100 per year) and see what can go. Mochas from the drive-through coffee shop? At about $4.15 a pop, if you're having one of these a week, cutting back will save you the cost of one subscription service.
More From GOBankingRates