6 Ways To Save on Your Kids' Winter Sports Hobbies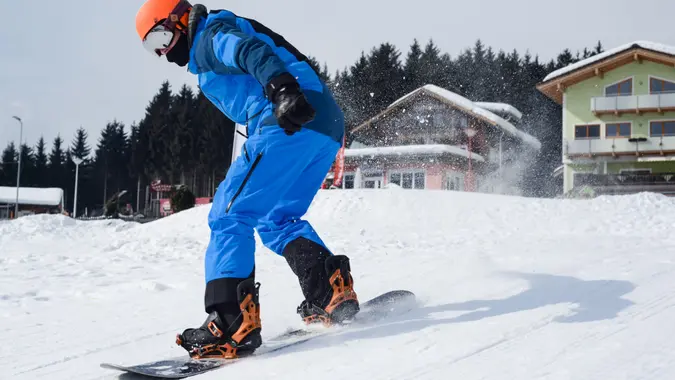 ©Pexels
Ice skating, skiing and snowboarding. These are just a few of the many winter sports kids of all ages want to participate in. Of course, their parents find themselves responsible for paying the bill, which — depending on how many children are in your household and each winter sport they want to play — can quickly become expensive. 
Discover: 5 Most Overpriced Costco Items, According to Superfans
Related: 3 Signs You're Serious About Raising Your Credit Score
Fortunately, there are several approaches available to parents who want to cut costs without sacrificing any of the fun. These tips can help save extra money on your kids' winter sports hobbies.
Explore Options at Nonprofit Organizations
Parents may explore nonprofit organizations dedicated to promoting winter sport industries and see if they provide kid-friendly offerings. Ski Utah is an example of a nonprofit trade organization that helps promote Utah's ski and snowboard industry.
A Ski Utah representative told GOBankingRates the organization offers a "passport" for 4th, 5th and 6th grade skiers and snowboarders. Kids may apply for the Ski Utah 4th, 5th and 6th Grade Passport Program. These three grades will receive three days of skiing at each of Utah's 15 ski resorts totaling 45 days altogether and only pay $55 for the total price.
Make Your Money Work for You
Pick Up Used Gear at REI
Abby Price is the CEO and co-founder of Trekking Price's, a couples travel and outdoor adventure blog. Price and her husband are both active skiers and snowboarders. They knew they wanted to teach their child to learn how to snowboard at an early age, but did not want to spend a fortune doing so.
Take Our Poll: What Do You Plan To Use Your Tax Refund For?
Parents looking to cut costs on winter sports gear are recommended by Price to purchase gently used gear through eBay, Facebook Marketplace or used sporting goods stores.
Another great option is to visit REI for used gear. REI now offers shoppers the opportunity to buy used gear from the retailer. The REI website states purchasing used gear instead of new typically avoids carbon emissions of 50% or more. This is based on REI Co-op's estimate of preparing used gear for sale versus making new gear.
Know the Best Times To Shop for Gear
Purchasing winter gear during the winter months tends to be more expensive than if you were shopping during the off-season. 
Make Your Money Work for You
Jacob Jarvis is a category merchandise manager for snowboard hardgoods at Christy Sports. Jarvis said the promotional periods for sales on winter gear like snowboards typically begin at the end of February to early March. Shoppers are also recommended to purchase winter gear during Labor Day sales as Jarvis said there may be more aggressive sale products.
If you see a good deal on new or used winter equipment, snag it while you can. The longer you wait to buy, the more selection and availability will diminish, Jarvis said.
Avoid Buying the Cheapest Possible Gear
If you're shopping for winter sports equipment, some families may try to buy the cheapest option available. While this may seem like a good deal for your wallet, it's not a well-advised approach for this type of gear.
"The lower the retail price, the lower performance the product is," said Jarvis. "Be careful to not buy the absolute cheapest product if you want it to last."
Make Your Money Work for You
Similarly, shoppers should be mindful not to buy the most expensive winter gear either. Not only does this cost more, but Jarvis said it can be more difficult for beginners to learn on.
When in doubt, Jarvis recommends buying the middle or average priced winter gear. "This tends to be a product you can learn on and will not over-excel, so it can last," said Jarvis.
Book in Advance for Rental Equipment
What if you can't afford to buy winter gear and need to rent instead? Some winter sport retailers offer rental pricing. Jarvis said Christy Sports, for example, allows those who book reservations in advance on their winter sports gear to earn a discount.
It may be harder for someone doing walk-in rates to receive similar savings. Check in with your sports retailer or local shop to see if they offer any deals for those who book in advance for rental equipment.
Attend Local Resorts for Lessons
While some parents may think they should send their kids off to big name resorts for lessons, Price recommends avoiding these types of resorts. 
"Because of their popularity, their prices tend to be super high for lessons," said Price. "I recommend going to local resorts for lessons because you will get a more local experience and price!"
More From GOBankingRates
Make Your Money Work for You