Food Stamps: Beware Fake Letter Claiming You're Eligible for SNAP Benefits — How It Deceives You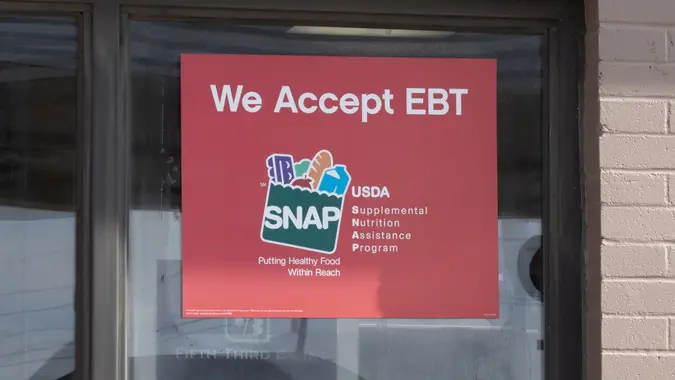 jetcityimage / iStock.com
Officials warn of a fake letter circulating around Roanoke County, Virginia, claiming residents are eligible for SNAP benefits. According to a 10 News investigation, it may be an attempt to create panic about homeless people moving into a closed motel near Hunting Hills, one of the area's wealthiest neighborhoods.
The Least of These Ministry, a local nonprofit organization, has plans to turn the Apple Valley Motel into housing for people experiencing homelessness. People living in the Hunting Hills neighborhood received the letter stating that because the property is being turned into a "transient living facility," the USDA is expanding SNAP resources to include their properties. 
The letter uses USDA letterhead and appears to be an official letter, but it states that the government has established the area as a food desert, an area where residents' access to affordable and healthy foods is restricted or nonexistent. However, 10 News noted that there's a Walmart Superstore across the street.
Other red flags include alleging that residents are "residing in a low-income neighborhood" and "there will be a monthly stipend offered to any homeowner who wishes to open their home to any of your new transient neighbors." The contact number on the letter also goes to Santa's hotline.
Also: 10 US Cities That Are Running Out of Jobs and Cheap Housing
10 News contacted the USDA, who verified the letter is fake.
Make Your Money Work for You
"USDA is aware of a fraudulent letter appearing to be issued from the USDA Food and Nutrition Service (FNS) asking recipients to reach out to an unaffiliated number and an unaffiliated organization," the USDA said in a statement. "The letter also falsely claims that there is a new allowance for the sale of food and convenient store items. This letter is not from USDA nor FNS and should be immediately discarded."
While the letter is likely just a hoax, SNAP scams have been on the rise.
USDA officials recently announced that SNAP households will have protection from stolen benefits through Sept. 30, 2024. The agency officially approved all SNAP state agencies' plans for replacing benefits stolen via card skimming, card cloning and other related crimes.
More From GOBankingRates