Food Stamps: Potential Changes to SNAP Regulations Are Under a Month Away — 8 Potential Revisions on the Line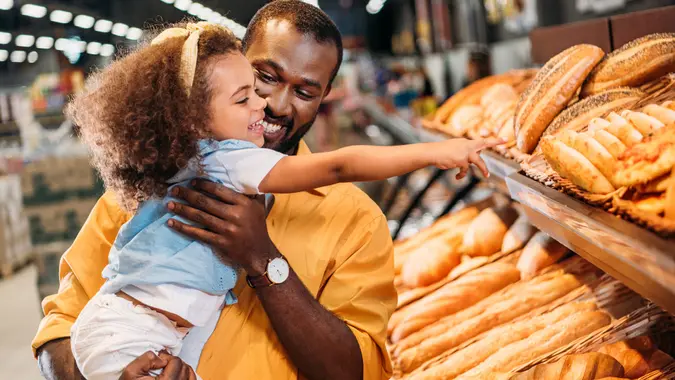 LightFieldStudios / iStock.com
The new SNAP work requirements went into effect Sept. 1, but there could be more changes on the table in the upcoming 2023 farm bill.
SNAP changes were authorized as part of the debt ceiling deal earlier this year, which increased the age requirement for able-bodied adults without dependents (ABAWDs) to 50 years old on Sept. 1. The age requirement will increase to 52 on Oct. 1 and again in 2024 — to 54. Homeless people, veterans, and adults ages 18 to 24 years old who aged out of foster care are exempt.
SNAP saw its biggest cuts ever this year as pandemic-era emergency allotments expired in March — these new work requirements may deepen said cuts. "We're hearing from a lot of the pantries we work with, and they're seeing lines that are 30-40% longer the last several months," executive director of the Federation of Virginia Food Banks, Eddie Oliver, told NBC12.
There could be more changes to SNAP with the next farm bill. 
The farm bill is comprised of 12 titles, and it's one of the biggest safety nets for American farmers. But the largest portion of the bill is the nutrition title, which makes up about 80% of the bill's spending and helps to manage nutrition assistance programs, such as SNAP, NPR reported.
Lawmakers on both sides are looking to expand or limit access to food stamps, and some members of Congress have mentioned items they want to address in negotiations, including:
Expanding the 90-day limit to more recipients. House Republicans want to apply the 90-day limit on food stands to a greater number of SNAP recipients, reported Successful Farming. 
Track SNAP purchases. The SNAP Nutrition Security Act, introduced by Sens. Cory Booker (D-N.J.) and Marco Rubio (R-Fla.), would require the USDA to track and report on what SNAP users are buying. Civil Eats added that while many public health groups support it, advocacy groups fear that the data would be used to restrict purchases.
Limiting a state's ability to issue waivers to exempt recipients from work requirements. According to Legal Reader, some Republican lawmakers are looking to federally override state's rights to issue waivers.
Rolling back spending increases. Republicans say they want to cut back on spending increases the Biden administration implemented through executive overreach, The Heritage Foundation reported.
Removing the SNAP categorical eligibility "loophole." Republican lawmakers want to end the broad-based categorical eligibility (BBCE) policy, which allows households to automatically qualify for SNAP if they receive other types of government assistance.
Reducing marriage penalties. According to The Heritage Foundation, being married can prevent a couple from being eligible for food stamps, but The Foundation for Government Accountability says this is a myth.
Repealing the ban on those with prior felony drug convictions from being able to access SNAP. House Agriculture Committee Chair GT Thompson wants to repeal a ban on those with prior felony drug convictions from being able to access SNAP, as well as its employment and training program, NPR said.
Expanding access to fresh fruits and vegetables. Representatives Rick Crawford (R-Ark.) and Dan Kildee (D-Mich.) want to increase funding for programs that give SNAP users access to more fruits and vegetables, especially through farmers' market matching programs, according to Civil Eats.
Make Your Money Work for You
The current farm bill is due to expire on Sept. 30, but Politico reported that Congress still has some wiggle room concerning timing and piecing together a first draft.
More From GOBankingRates