SNAP Requirements: Latest Updates May Deter Potential Students from Attending College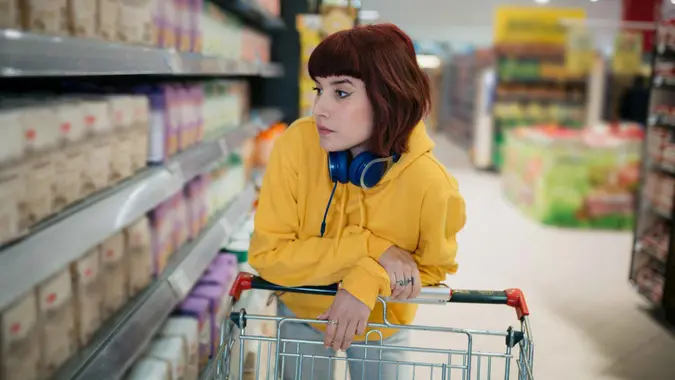 Brothers91 / Getty Images/iStockphoto
Tens of millions of Americans rely on Supplemental Nutrition Assistance Program (SNAP) benefits (formerly known as food stamps) to get by, but budget cuts are eating at the nation's most significant anti-hunger program.
As part of the deal reached to avoid a default on the national debt, new requirements for working Americans to qualify for SNAP are being ushered in. As a result, SNAP will be slashed by an estimated $6.5 billion over the next 10 years, per the Congressional Budget Office.
These cuts may profoundly affect potential low-income students from attending college, as they could be forced to work even more for their SNAP benefits — making fully attending college a near impossible mission. Sergio Bocardo-Aguilar, a first-year college student, was recently interviewed by The Washington Post. He didn't qualify for SNAP because he worked 18 hours a week instead of the required 20 hours, and may be one of many.
This working hours rule was temporarily lifted during the peak of the pandemic, but has since been reinstated. Per The Washington Post, at least one member of Congress said that nearly a million students are at risk of losing SNAP benefits because of the 20 hour a week minimum work requirement — even if they qualify for SNAP based on their income.
This puts lower-income prospective college students in a predicament, being forced to either work more hours or lose their potential SNAP benefits. For some, it may also mean the difference between having the ability to attend as a full-time student rather than a part-time student.
More From GOBankingRates
Make Your Money Work for You