Where To Use SNAP Benefits for Spring

4 min Read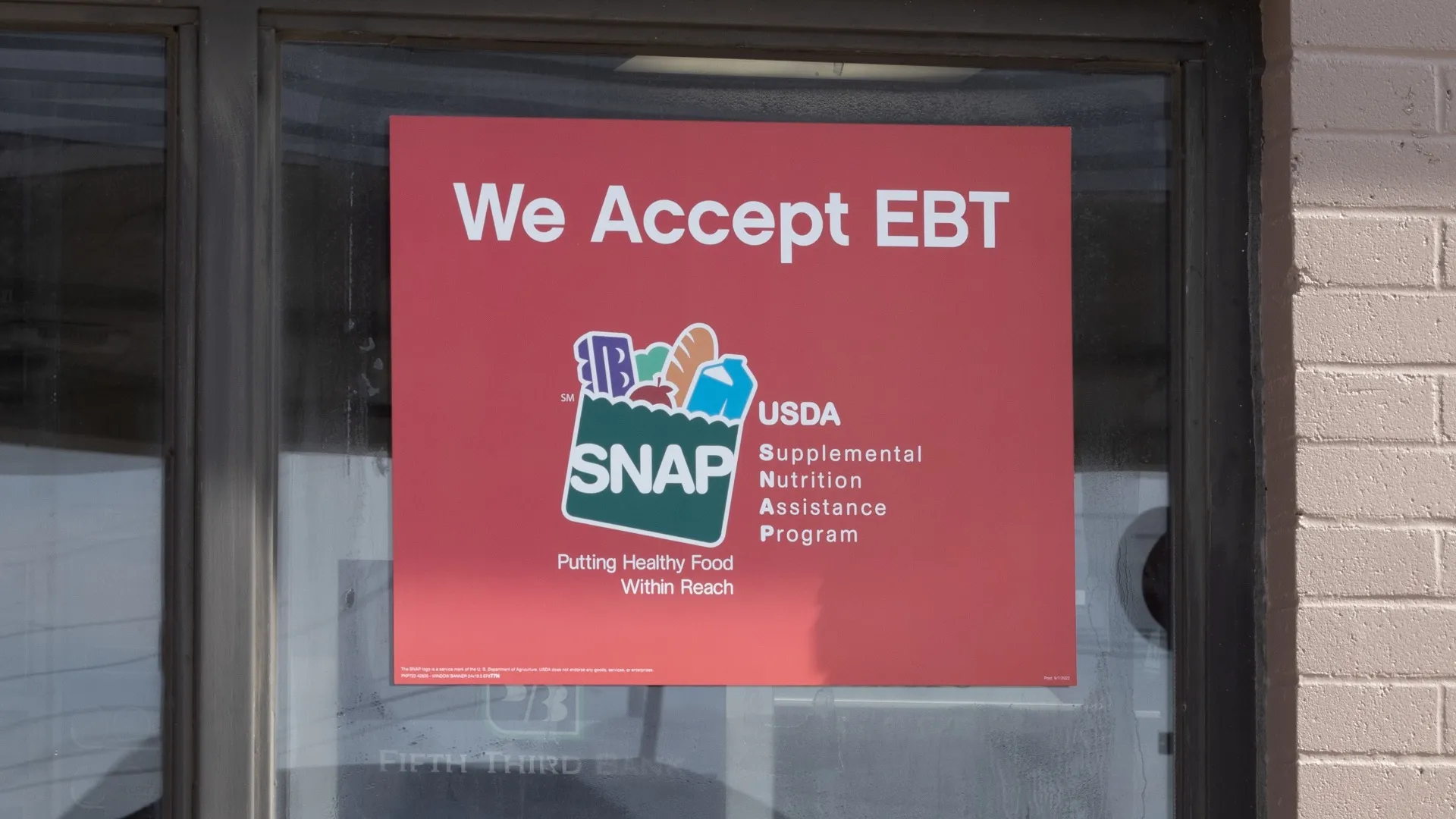 Most people know you can use SNAP benefits at grocery stores, but there are more places that accept food stamps than you may think. SNAP, or Supplemental Nutrition Assistance Program, is one of the nation's most important anti-hunger programs, and according to the Center on Budget Policies and Priorities (CBPP), 12% of the total population receives SNAP benefits.
Most people who meet the program's income guidelines — at or below 130% of the poverty line — are eligible for SNAP. For a family of four, this would be $3,250 per month or $39,000 per year. If your state approves your SNAP application, then you'll receive an Electronic Benefits Transfer (EBT) card loaded with benefits to purchase eligible items, such as foods, drinks and food-producing plants and seeds.
We've put together a list of places where you can use your SNAP benefits this spring.
Grocery Stores
Almost every kind of grocery store you can think of — from big stores like Kroger, Publix to small mom-and-pop and specialty grocery stores — accept food stamps for eligible items. If you're unsure of where to go, check the U.S. Department of Agriculture's SNAP Retail Locator to find nearby locations that accept food stamps.
Take Our Poll: What Do You Plan To Use Your Tax Refund For?
Farmers' Markets
Depending on where you live, farmers' markets may open later this spring where you can use your SNAP benefits to purchase fresh fruits and vegetables. You can check the USDA's website to find participating markets. Many states also have programs that allow SNAP recipients to double the purchasing power of their SNAP dollars at farmers' markets. Make sure to check your local markets for special programs.
Fast Food Chains and Restaurants
Participants eligible for the Restaurant Meals Program (RMP) can use their EBT card to purchase meals at participating fast food chains and restaurants. This program is only available in some states (Arizona, California, Illinois, Maryland, Michigan, Rhode Island and Virginia) and counties.
Not everyone qualifies for RMP — you must meet these criteria:
60 years of age or older
Disabled
Homeless
The spouse of a SNAP client who is eligible for the RMP
There are hundreds of fast food chains and restaurants around the country that accept EBT cards. This varies by state, but includes known chains such as Burger King, McDonald's, Dunkin' Donuts, Denny's, Subway and more, according to Food Stamps Now. Not all locations accept SNAP, so make sure to call ahead and ask before ordering.
Make Your Money Work for You
Convenience Stores
Gas stations and convenience stores also accept SNAP benefits on snacks and drinks. Stores like Circle K, 7-Eleven and Chevron all accept EBT cards, Food Stamps Now reported. However, you won't be able to purchase hot, ready-to-eat meals or drinks. This is because SNAP was intended to buy food to prepare a meal at home.
Big-Box Stores
Big-Box stores like Walmart and Target accept EBT payments if you shop in their grocery section. Not everything in these stores is eligible for SNAP, so you'll need to use a separate form of payment to buy things like home decor or electronics.
Pharmacies
SNAP cannot be used to purchase medicine or supplements, but it can be used to buy snacks and drinks at pharmacies like CVS, Walgreens and Rite Aid. Check with the location before making a purchase.
Wholesalers
Costco, BJ's and Sam's Club accept SNAP benefits, making buying in bulk easy and affordable. You can also check the SNAP Retail Locator to see if nearby locations accept EBT cards.
Online
The USDA's SNAP Online Purchasing Pilot was launched to ensure that online SNAP transactions were operated in a safe and secure manner. Since its launch, more stores have started to accept SNAP payments online.
As you do your online shopping, make sure each item states that it is "SNAP eligible" or "EBT eligible" before adding it to your cart. Items that aren't eligible must be purchased with an alternate form of payment. You can also buy groceries through servicers like Instacart, but you will need to use a debit or credit card to pay fees for delivery and leave a tip for your shopper.
Check the USDA's website for retailers accepting online SNAP payments in your state.
More From GOBankingRates
About the Author