How to Find the Best (and Cheapest) Health Insurance

7 min Read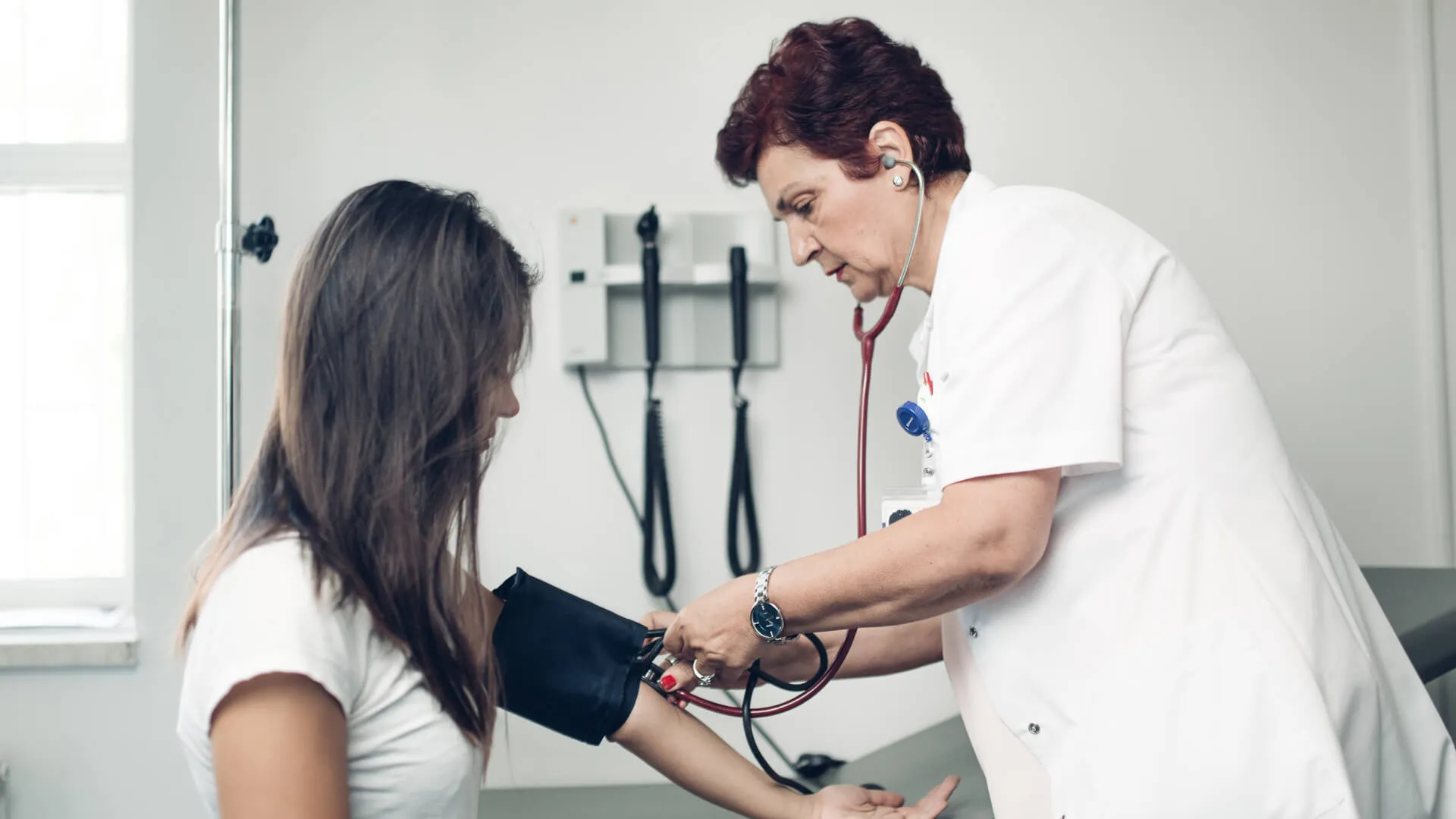 Shopping for health insurance is enough to increase anyone's blood pressure. And if that doesn't do it, the price of premiums might. But there are ways to find affordable health insurance and craft a savings strategy that suits your healthcare spending needs while minimizing your out-of-pocket costs and maximizing your tax benefits.
Click through to see how you can save on healthcare and insurance.
Make Your Money Work for You
Personalize Your Plan
Individuals should consider their unique healthcare needs, said Ruth Linden, founder and president of the independent health advocacy firm Tree of Life Health Advocates. Think about how often you anticipate using coverage, whether your preferred provider accepts a plan and whether the plan offers the flexibility you need.
Click through to see how to survive rising healthcare costs.
Keep an Open Mind
Benefits buying is about "math, not politics," said Joe Luscavage, vice president of employee benefit services for Tycor Benefit Administrators. Insurance "gets a significant amount of 'bad press,' so most people go into their decision with a passive distrust or bias of the product."
But it's important to approach the process with an open mind toward options, whether they're offered by your employer, through the Affordable Care Act (former President Barack Obama's healthcare law) or from another source.
Do You Agree? What Obamacare Got Right — and What Needs to Be Fixed
Find Out What's Available
Those who have employer-sponsored options should review those first, said Linden. Barring that, your spouse, domestic partner or parent — if you are under age 26 — might have a health plan that provides affordable options.
If neither of those avenues is open and you don't qualify for Medicaid, Medicare or military insurance, search for an individual plan through the Affordable Care Act, also known as "Obamacare."
Some states run their own ACA health insurance exchanges, and others use the federal exchange, found at HealthCare.gov. Finally, look for other options off the ACA exchanges.
Use Online Resources
The federal government offers many online resources to help people shop for and compare insurance. Adria Gross, founder of MedWise Insurance Advocacy, suggested HealthCare.gov, InsureKidsNow.gov, Medicare.gov and the health insurance pages of USA.gov and OPM.gov.
Several nongovernment resources also offer valuable information, such as the Kaiser Family Foundation. While doing your research, read up on the organization to determine whether it's reputable and reliable.
Make Your Money Work for You
Explore the ACA Exchanges If You're Self-Employed
For those who are self-employed, Linden recommended starting your health insurance search at HealthCare.gov. You might qualify for an income-based ACA subsidy to help cover your premium. And, even if you don't qualify for a subsidy right away, that could change.
"Who knows?" Linden said. "In the next year, your income may be reduced, and you can receive your subsidy as an after-the-fact credit on your tax return."
Investigate Other Options
But your shopping shouldn't stop there, especially if you don't qualify for a subsidy. Gross, the insurance advocate and co-author of "Solved! Curing Your Medical Insurance Problems," suggested investigating individual insurance plans elsewhere.
For instance, some unions and trade groups offer policies to their members, and some health insurance companies sell individual policies that aren't available through the ACA.
Seek Tax Savings
If you are self-employed, talk to a certified tax coach and open up a health savings account (HSA) or another type of medical savings account, some of which are also available to people who have employer-sponsored insurance.
A tax pro can tell you which savings tool suits your circumstances, said David Steiner, a principal of Zebulon Tax Advisory.
Realize You Can't Control All Costs
Much of the cost of health insurance is out of your hands, according to Linden. For instance, government agencies set eligibility limits for Medicaid and income limits that determine whether you qualify for a subsidy through the ACA. And your employer sets the portion of the premium paid by the company.
"Determining how much you can afford to pay for health insurance is akin to making the same determination for housing," she said. "Both are necessities, and the market sets the rates."
Make Your Money Work for You
Account for Costs Beyond Premiums
Americans spent $3.3 trillion on healthcare in 2016, or $10,348 per person, according to the Centers for Medicare & Medicaid Services. Of that, out-of-pocket costs accounted for $352.5 billion.
Premiums are only one of many factors that determine the cost and value of a plan's coverage. A low premium might be offset by high copayments for visits to providers, for instance. So, you shouldn't select a plan based on a bargain-basement premium alone. Instead, examine exactly how you've used healthcare in the past to pick the best plan for you.
Know the Difference Between Plan Types
Premiums and plans differ, but most come with a strong correlation between cost and convenience, said Luscavage, the employee benefits expert.
PPO health insurance plans offer the most flexibility, but "it's like shopping at a convenience store. … Goods are more expensive but quickly accessible. On the other end of the spectrum, you have the HMO — larger, more complex, more time-consuming but cheaper. And there are other plans that lie between — EPO, POS, HDHP — to meet the needs of customers."
So, it's important to spoon through the alphabet soup of plan types to find the plan that best fits your medical needs.
Research Healthcare Savings Accounts
HSA contributions can be tax-deductible. And if you use the money for medical expenses not covered by your insurance, the distributions can be tax-free, said Byron Ellis, managing director of United Capital Financial Life Management.
"There is an annual limit for contributions, and you might find that your company will even chip in and add money on your behalf," said Ellis.
Still Not Convinced? Here's Why You Need an HSA
Look Into Flexible Spending Accounts
FSAs can be a good way to set aside some tax-deductible contributions and pay for health or dependent costs by pulling out the money tax-free. But, make sure you know the restrictions.
There's a maximum that you can contribute, and if you don't use it for the year, you generally lose it, Ellis said. However, "one of the nice benefits is that you can use your entire year's contribution amount in January — before you contribute anything," he said.
For instance, if you sign up to set aside $1,000 in your FSA and have LASIK surgery in January, you can pay for your procedure with your promised contribution and have those funds deducted from your paycheck throughout the year.
Make Your Money Work for You
Carefully Consider Dental and Vision Benefits
Personally, Ellis isn't a big fan of dental and vision insurance. But the story could be different for those who anticipate high healthcare costs in these areas.
"In my experience, I was simply trading my premium dollars for an equal return of some benefits," he said. "You make the decision that is best for you and your family, and either choose or deny the coverage."
Did You Know? Your Insurance Probably Won't Cover These Common Procedures
Don't Overinsure
When offering this advice, Luscavage of Tycor Benefit Administrators, urged people to look at healthcare costs and payment options holistically.
For instance, a plan with higher deductibles and limited provider networks will probably offer lower premiums, so the tradeoff could be worth it for many hoping to find cheap health insurance. Some might also prefer to pay lower premiums and save more in HSAs.
Ask for Help
Fortunately, there are experts who can offer individualized advice to help you find affordable health insurance, said Linden.
"If you are confused or undecided about how to choose the best plan for you," she said, "ask a licensed health insurance agent or a health advocate for help."
Up Next: The Best and Worst States for Health Insurance Costs
About the Author