When Can You Get the COVID-19 Vaccine – and How Much Will It Cost?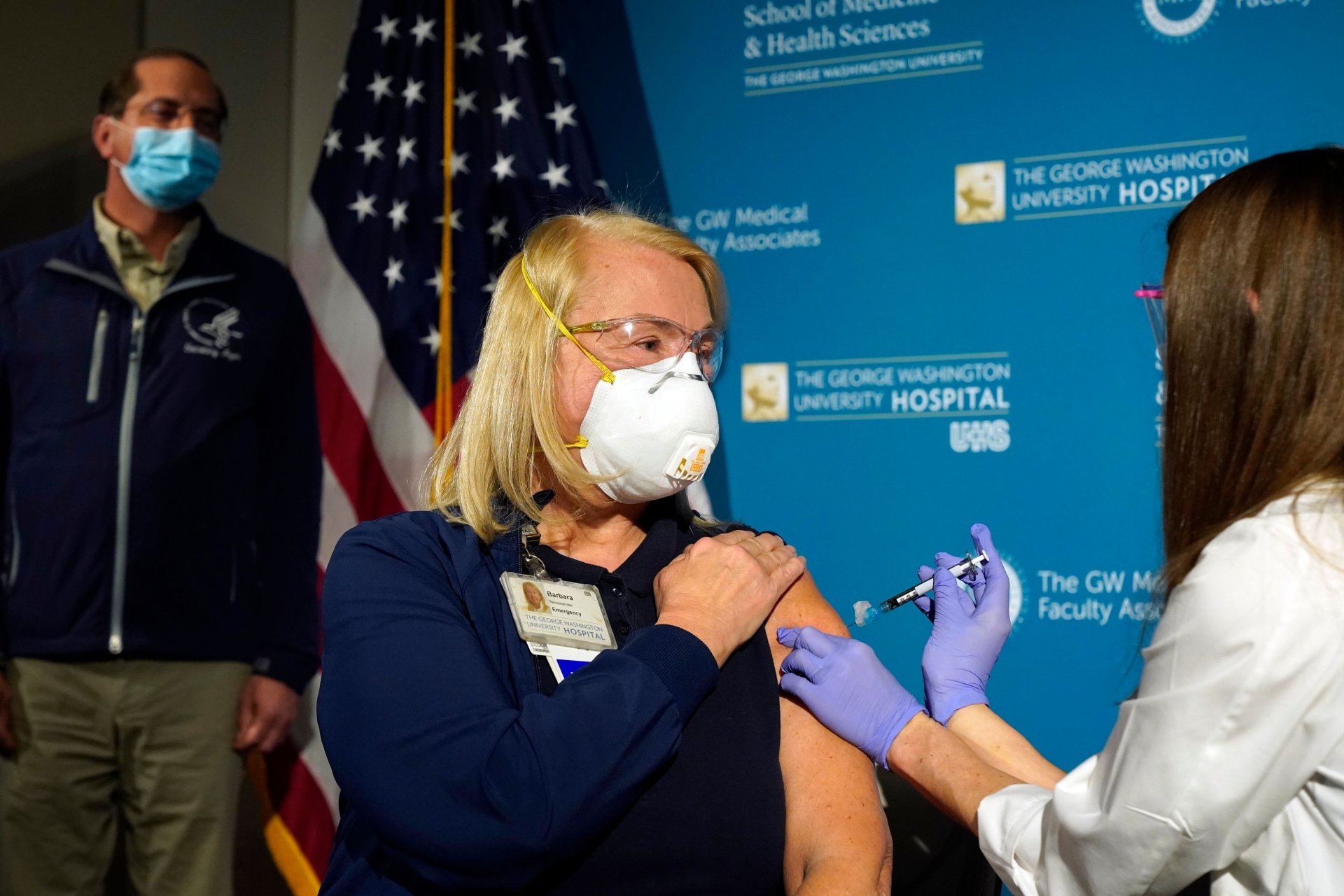 Jacquelyn Martin/AP/Shutterstock / Jacquelyn Martin/AP/Shutterstock
The same people who dreaded getting shots as children (that is, pretty much everyone) are now eagerly awaiting their chance to get stabbed by a medical professional. The reward, we hope, will be good health and the end of social distancing — rather than a lollipop from our nurse. But with essential workers, senior government officials and vulnerable individuals first in line to get their doses of the new COVID-19 vaccines, how long will it be before the average person can get inoculated?
The answer is both "quite awhile" and "not as long as you might think." Pfizer (NYSE: PFE) and Moderna (NASDAQ: MRNA) plan to distribute at least 40 million COVID-19 vaccine doses in the US by the end of the year. Each person needs two doses for immunity, so the initial distribution is good for 20 million people. The New York Times reports that health care workers and residents of long-term care facilities will have top priority, as well as White House staff. The estimated number of people in this category is 24 million. This population is expected to be fully vaccinated very early in 2021.
See: With Speedy Delivery a Sticking Point in Vaccine Negotiations, Pfizer Stock Plummets
Find: Will Medicare Cover the Coronavirus Vaccine?
Specific timing depends on the roll-out plan by state, along with unusual supply chain issues, like how much dry ice a state has on hand to keep vaccine supplies in cold storage. For context, keep in mind that at least 21 days must pass between the first and second doses of the vaccine.
Make Your Money Work for You
Sponsors of
I don't care who you are, who you know, or how much money you have. When it comes to the vaccine, you get in line.

— Dan Rather (@DanRather)

December 14, 2020
Once 2021 begins, Pfizer and Moderna will produce more doses, and as new COVID-19 vaccines enter the market, vaccination can begin in people deemed essential workers (first responders, retail workers, teachers), followed by those with underlying health conditions, people over age 65 and finally all other adults. The initial inventory is being shipped directly to hospitals and health care facilities. Walgreens (NYSE: WAG) and CVS (NYSE: CVS) have said that they do not expect to receive inventory until early spring.
A key question is what the vaccine will cost. CNBC reported this summer that the Moderna vaccine would range in cost from $32 to $37 per dose, while Pfizer expects to charge $19.50. The U.S. Department of Health and Human Services reports that the federal government will be covering the costs of the vaccines themselves, but providers may bill insurance for the costs of administering the shots. People without insurance can apply for reimbursement through the CARES Act Provider Relief Fund.
See: Should You Invest in Vaccine Stocks Right Now?
Find: Pfizer Moves Forward With FDA Approval — Here's What That Means for the Stock Market
Most of us will have to wait a few more months to receive the vaccine, although it is hoped that any amount of vaccination will reduce the spread of COVID-19. The status of those lollipops remains in question, however — no matter how brave we are for the nurse.
While you wait for your vaccine doses, find out whether the vaccine will be a good or bad thing for your investment portfolio.
More From GOBankingRates