10 Expensive Vices That Will Destroy Your Health and Your Wallet

10 min Read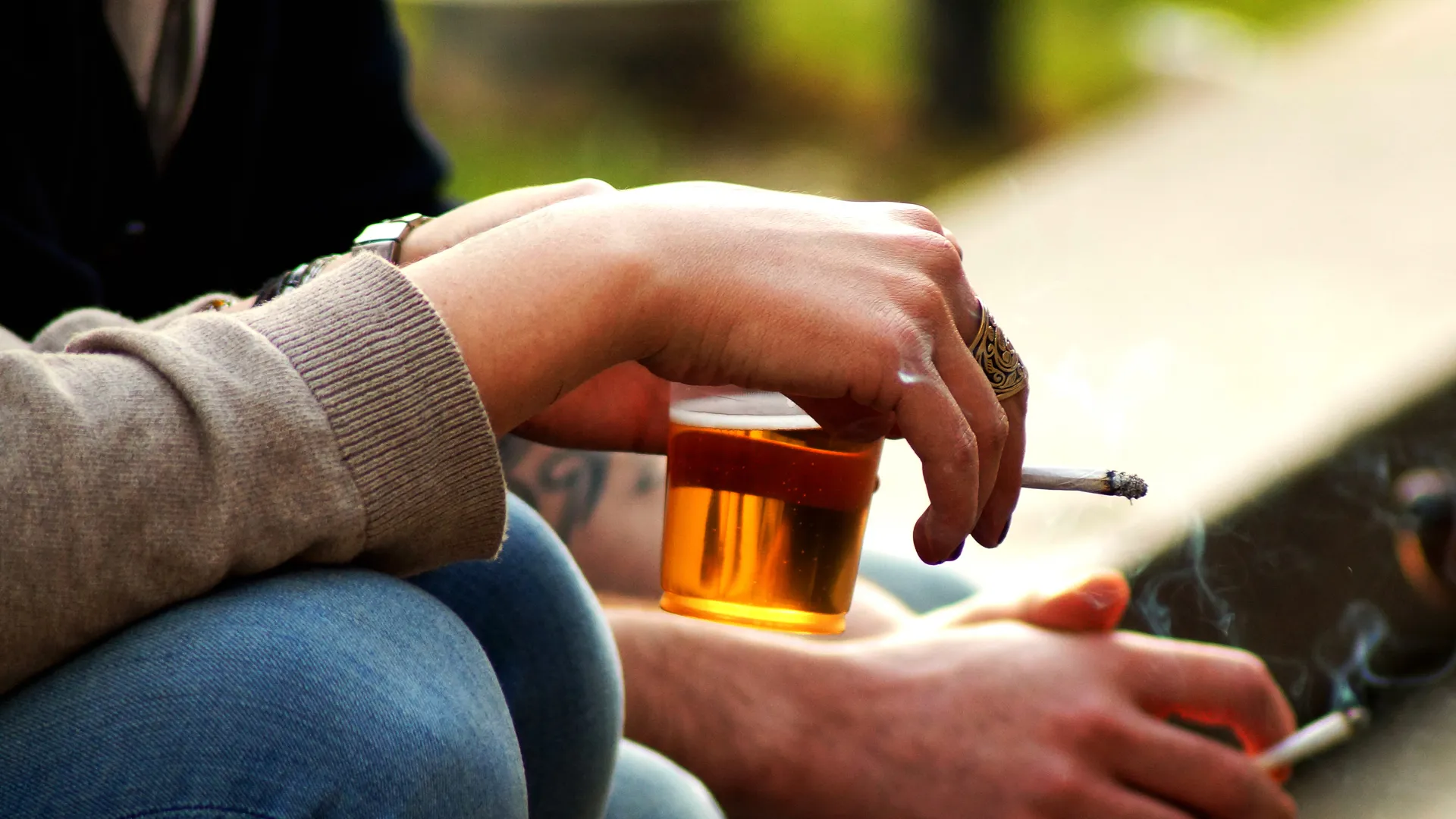 Most people likely have a bad habit they'd like to break, but if you're indulging in one of these expensive vices, you could face serious financial issues. Along with monetary costs, most of these bad habits also have a negative impact on your health — in some cases, causing permanent physical harm and even death.
If you're guilty of one or more of these 10 expensive vices and want to avoid permanent damage to your health, wallet and relationships, you might want to consider coming up with a plan to rid yourself of these vices. See exactly how much these bad habits and guilty pleasures are costing you.
1. Smoking: Life-Threatening Diseases and up to $10,625 per Year
Cost over time: Smoking costs Americans $300 billion annually, according to the Centers for Disease Control and Prevention. And then there's the cost of cigarettes themselves, currently averaging $6.16 a pack. So for smokers with a pack-a-day habit, your vice costs another $2,248 annually. In New York City, a pack of Marlboro Lights will run you $13.88 — or $5,066 annually for a pack a day.
Cost of related treatments: In the U.S., $170 billion in direct medical costs are spent for adult smokers and another $156 billion is wasted in lost productivity. So with 16 million smokers, that's $10,625 per person in direct medical costs, plus $9,750 in lost production per person per year for a total of $20,375.
Increased insurance costs: Depending on where in the country you live, expect to pay up to 50 percent more for your health insurance. So if the insurance premium for a non-smoker is $300 per month, a smoker could expect to pay $450 monthly.
Lifetime consequences: In addition to the billions of dollars lost to this bad habit, smoking causes many serious and fatal health conditions and diseases including cancer, heart disease, stroke, lung diseases, diabetes and chronic obstructive pulmonary disease. Each year, smoking causes 480,000 deaths in the U.S., and smokers have a life expectancy that's 10 years less than non-smokers, on average. So if you're hooked, now might be a good time to check out some ways to stop smoking.
Take Action: Join the Great American Smokeout and Save $7,449 a Year
2. Excessive Alcohol: Chronic Health Conditions and $16,490 Annually
Cost over time: Alcohol misuse cost Americans $249 billion in 2010, the most recent year with available figures. The 2015 National Drug Use and Health Survey found that 15.1 million adults age 18 and over live with alcohol use disorder. So excessive alcohol use could cost you $16,490 per year.
Cost of related treatments: If alcohol is a problem for you, the cost of getting help varies widely. Rehab programs might cost anywhere from $1,000 to $60,000, depending on the length of the program, the type of treatment and the facility.
Increased insurance costs: Yes, especially your car insurance if you're charged with a DUI. In fact, your car insurance could increase by as much as $800 per year, according to legal resource Nolo. And in the first year after a DUI, your car insurance premiums will rise on average by 94.13 percent, according to insurance rate provider CoverHound. But where you live also comes into play: For example, North Carolina residents with a DUI could see their car insurance rates increase by as much as 300 percent.
Lifetime consequences: Excessive alcohol use is associated with chronic health conditions like risky sexual behavior, cancer, heart disease and high blood pressure.
Many Americans might enjoy the occasional alcoholic beverage without serious harm to wallet or health, but excessive alcohol use — such as binge drinking, heavy drinking, underage drinking and drinking while pregnant — causes all kinds of problems. In the U.S., 88,000 people die from alcohol-related causes each year, according to the National Institute of Alcohol Abuse and Alcoholism.
3. Eating Fast Food: Obesity, Heart Disease and $14,000 per Year
Cost over time: The average American spends about $3,008 on restaurant food each year, according to the Bureau of Labor Statistics.
Cost of related treatments: You'll pay as much as $14,000 per year for a single prescription drug to treat high cholesterol. And on a nationwide basis, the cost of treating heart disease and stroke costs the country $320 billion annually, including medical costs and lost productivity.
Increased insurance costs: Yes. Monthly premiums can cost as much as $750 or more for people who have had heart failure, according to a June 2016 report by Everyday Health, a digital marketing and communications platform for healthcare companies.
Lifetime consequences: Studies show that fried fast foods can increase your risk for higher body fat and obesity, heart disease and high cholesterol. So cutting out regular stops at restaurants like McDonalds or Taco Bell could help your wallet — and your waistline.
Don't Miss: 55% of Americans Are Splurging on Things That Could Kill Them
4. Online Shopping Addiction: Bankruptcy, Family Neglect and at Least $1,138 Annually
Cost over time: Although it's tough to find money stats on online shopping addiction, the average online shopper spends at least $1,138 per year.
Cost of related treatments: Addiction rehab programs in general vary in cost depending on the length and type of program. Outpatient treatment programs for mild to moderate addictions can cost $5,000 for a three-month program, according to Addiction Center, which provides information on treatment centers across the U.S.
Increased insurance costs: No.
Lifetime consequences: Although many people enjoy a little retail therapy now and then, if you find yourself unable to curb your shopping habit, you could be in trouble. Shopping addiction — also known as pathological buying, compulsive buying, buying addiction and oniomania — refers to situations where people lose control over their buying habits: They can't stop buying things. Life consequences of shopping addiction can include social issues at home and work, and even lead to bankruptcy. And with the rise of the internet, online shopping addiction is increasing.
It's Time to Change: 7 Ways to Break Bad Money Habits Faster
5. Gambling: Bankruptcy and $7,800 for Therapy Sessions
Cost over time: Problem gambling services including prevention and treatment cost the U.S. $60.6 million in 2013, according to the National Council on Problem Gambling. For the 5 million Americans with a gambling problem, that habit costs an average of over $12 million.
Cost of related treatments: Varies. Gambling is an addiction, so associated rehabilitation costs might be covered by your insurance company. If not, you could pay anywhere from $100 to $150 for a single behavior therapy session. That's $7,800 per year for once-a-week treatment.
Increased insurance costs: No
Lifetime consequences: Gambling addictions can lead to crime as gamblers try to finance their habits, abuse of credit, job and family issues, and depression.
6. Speeding: Death or Serious Injury and $212,598 per Year
Cost over time: In 2016, the estimated cost of motor vehicle deaths, injuries, and property damage was $432.5 billion, according to the National Safety Council. With over 2 million Americans involved in fatal and non-fatal vehicle-related accidents, that's an average cost of $212,598 per person involved.
Cost of related treatments: $432.5 billion in damages and medical costs for 4.6 million people comes out to an average cost of $94,022.
Increased insurance costs: Yes; if you've had recent speeding tickets or accidents, your auto insurance will cost more. For example, through insurance provider State Farm, your rate could increase by 10 percent after your first accident, then another 45 percent after your second.
Lifetime consequences: Speeding can not only result in costly speeding tickets, higher auto insurance premiums, and expensive medical treatments to help you and/or your victims recover from speeding-related auto accidents, it can also kill you. So your total expense could be a lot more than just the speeding ticket cost.
7. Heroin: Drug Addiction and $50,799 per Year
Cost over time: Heroin use in the U.S. cost society more than $51 billion in 2015, according to an estimate from the University of Illinois at Chicago. The same study showed that the average annual heroin cost is $50,799 per user. This unsafe habit could leave you broke — and quickly.
Cost of related treatments: In total, addiction treatment generates $35 million in revenue in the U.S., according to ABC News. Like alcohol rehab programs, drug rehab programs cost anywhere from $1,000 to $60,000 depending on the program. Treating medical conditions that develop as a result of heroin abuse — including everything from lung complications like pneumonia and tuberculosis to mental disorders like depression — will cost a user even more.
Increased insurance costs: You're more likely to be declined for life insurance if you use illegal drugs such as heroin.
Lifetime consequences: In addition to the financial cost and the burden of drug addiction on individuals, family and society, heroin addiction takes lives. In 2015, 13,000 people in the U.S. died from overdosing on heroin, according to the study.
8. Marijuana: Introduction to More Dangerous Drug Use and $643 per Year
Cost over time: In 2016, Americans spent $5.4 billion on legal and recreational marijuana, according to Arcview Market Research. But with a whopping 8.4 million Americans saying they smoke weed almost daily, that habit costs an average of $643 each year.
Cost of related treatments: Seeking treatment for marijuana dependency might range from $1,000 upwards, according to Addiction Center.
Increased insurance costs Whether or not your insurance will cost more if you use marijuana depends on your insurance company and the frequency of your use; however, expect to pay as much as twice the cost of insurance for non-marijuana smokers, according to insuranceQuotes, an online comparison resource for purchasing insurance.
Lifetime consequences: Although marijuana might not seem to have the same addictive qualities and negative physical side effects of other illicit drugs, it's considered a gateway drug — a precursor or introduction to other, more harmful and addictive drugs. Used during pregnancy, marijuana might impact brain development of unborn children; it might also have long-term negative impacts on brain development of young people.
Read: How Excessive Marijuana Usage Killed This Guy's Finances in His 20s
9. Cocaine: Major Long-Term Health Damage and up to $91,250 per Year
Cost over time: A cocaine habit can cost a user anywhere between $21,900 and $91,250 per year, according to the Pat Moore Foundation, a drug and alcohol treatment center in Costa Mesa, Calif.
Cost of related treatments: Treatment for cocaine addiction might cost anywhere from $1,000 to $60,000, according to Addiction Center.
Increased insurance costs: No information found
Lifetime consequences: Long-term effects of cocaine use include a variety of physical symptoms, such as gastrointestinal problems; severe weight loss and malnutrition; heart and cardiovascular damage; increased risk of stroke; seizures and neurological damage; and increased risk for HIV, hepatitis, and death by accidental drug overdose.
10. Sex Addiction/Pornography/Prostitution: Sexually Transmitted Diseases and up to $14,000 for Addiction Treatment
Cost over time: Americans spend between $10 and $12 billion per year on pornography, according to NBC News. Washington, D.C.-based think tank the Urban Institute's 2014 study revealed that in Atlanta alone, the illegal sex industry brings in $290 million dollars annually.
Cost of related treatments: Like other behavior-based addictions such as gambling and online shopping, treatment costs for sex addictions vary depending on the type of program, facility, and whether or not your insurance covers some or all of the total cost. If insurance doesn't cover treatment of your addiction, you could end up paying big bucks, depending on the program you choose. For example, treatment for an online pornography addiction could cost as much as $14,000 for a 10-day program, according to Addiction.com, an authority on addiction and recovery.
Treatment of sexually transmitted diseases and infections varies depending on the issue and treatment method. For example, a one-month supply of a generic version of Valtrex, commonly used to treat herpes is around $26, according to GoodRx, which tracks prescription drug prices. According to a study by the Division of STD Prevention at the CDC, the total lifetime direct medical cost of 19.7 million cases of sexually transmitted infections that occurred in 2008 was $15.6 billion — about $800 per infected person. And with the current trend of inflated prescription prices, that cost could likely increase.
Increased insurance costs: No information found
Lifetime consequences: Aside from the costs to personal relationships, long-term consequences of a sexual addition include reduced or non-interest in real-life sexual partners, sexual dysfunction in men and riskier sexual behavior.
Keep Reading: 9 Ways Being Healthy Can Save You Money
About the Author