7 Ways To Invest In Your Self-Care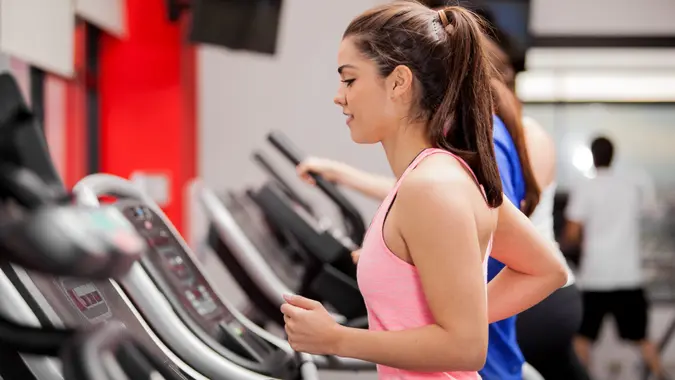 antoniodiaz / Shutterstock.com
You're a busy person who does a lot for everyone around you. Being kind and generous is great, but you also need to invest in self-care.
Defined as taking measures to protect your physical, mental and emotional health, self-care investments are a must. However, exactly what this looks like is different for everyone.
So, what does investing in yourself mean? If this concept is new to you, it simply means dedicating time and resources to allow you to be the best version of yourself.
How To Invest In Self-Care
Investing in self-care doesn't have to require a lot of time and money. Every activity you choose to partake in can be tailored to fit both your lifestyle and budget.
If you're wondering how to invest in self-care, here are a few ideas to get you started.
1. Spa Time
Chances are that when you hear the term "self-care," a day at the spa is the first thing that comes to mind. This makes sense because spas are synonymous with relaxation.
If you can afford a spa day, you won't regret it. Activities such as a massage, facial, sound bath and time relaxing in the sauna and steam room will allow you to slow down and Zen out.
Of course, you don't actually have to go to a fancy spa to get much-needed pampering. If a formal spa day isn't possible right now, have one at home.
Make Your Money Work for You
Draw yourself a bubble bath and enjoy a soak while reading a book. Use a facial steamer to open your pores, then put on a face mask. Treat yourself to a new bottle of nail polish and paint your nails.
2. High-Quality Mattress
One of the best ways to invest in self-care, replacing your uncomfortable mattress with a new one will have a huge impact on your life. It's hard to function at full capacity when you're constantly exhausted from a terrible night's sleep.
If you're having trouble going to sleep, always feeling sore or constantly waking up due to a creaky mattress, this is probably impacting you even more than you realize. Giving yourself the gift of a new mattress will majorly change your life for the better.
3. Meal Prep Service
Maybe cooking isn't really your thing or perhaps you just don't have time to do it. No matter what the reason, you deserve more than the takeout you've been eating several times per week.
You are what you eat, which makes signing up for a meal prep service a great idea. There's no shortage of options out there, catering to different diets and time constraints.
Eating well will make you feel healthier and more fulfilled. It might seem pretty basic, but taking this time will boost your confidence and make you feel the love and care you give everyone else.
4. Housekeeping
On the surface, you might think paying for a service to clean your home on a regular basis is frivolous, but it's not. If you're constantly running yourself ragged trying to complete everything on your to-do list, you almost definitely don't have time for yourself.
Make Your Money Work for You
Delegating at least some of your housekeeping tasks to a professional gives you the gift of time. Use this newfound time to partake in the much-needed self-care you previously didn't have time to enjoy.
5. Fitness Memberships
Why should you invest in self-care? Taking care of your health is one major reason. If you don't use them frequently, it can be tempting to cancel fitness memberships, but they're important.
Whether you have a gym membership, a monthly unlimited pass to a yoga studio or a fitness app, investing the time, energy and money toward the cause is a must. Regular exercise is crucial for both your mental and physical health, so it should definitely be part of your self-care routine.
6. Therapy
If your mental health isn't great, you're struggling with a difficult situation or you need help managing issues in your relationship, working with a therapist can literally change your life. It's easy to procrastinate on getting help or assume you don't need it at all — especially if you've never had therapy before — but it can be of the best ways to invest in self-care.
Everyone has a unique journey, but some of the top benefits of therapy include boosting your communication skills, feeling empowered, improving your relationships and generally feeling happier. You'll need to invest a lot in therapy to get the results you want, but it will be well worth your time and money.
7. Travel
You don't have to have a huge budget to take some time away to relax and recharge. A simple change of scenery can be all it takes to help you decompress from your daily stressors and enjoy yourself.
Exploring new places and revisiting old favorites allows you to clear your mind and make memories with loved ones — or on your own if you travel solo. Getting the chance to unplug and focus on the present can allow you to return to your regular life renewed and with a fresh perspective.
Final Take
Knowing you need to invest in self-care is the first step toward making it happen. Chances are that your self-care routine will consist of several different activities. Exactly how you choose to invest in yourself is different for everyone, so take the time to figure out what you need.
Your self-care plan will probably be different from that of your friends and family, and that's OK. Actually, it's great because if you were taking the exact same measures, this could be a sign your approach is inauthentic.
It's OK to try out different self-care activities to see what fits. Some will prove to be precisely what you need, while others won't serve you at all.
When you do find activities that work for you, embrace them and make them part of your regular routine. Investing in yourself is a decision you'll never regret.