Jenny Craig Vs Weight Watchers: Which is the Cheaper Way to Lose Weight?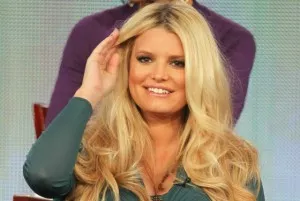 It's hard to watch TV without catching a commercial featuring a celebrity touting the best program to shed pounds. Recently among those celebrities have been Jessica Simpson and the always-consistent champion of weight loss, Kirstie Alley, exclaiming the benefits of their programs of choice — Weight Watchers Vs Jenny Craig, respectively. However, both of these programs cost money, so who is promoting the best plan for losing weight and saving money?
History of Paid Weight Loss Programs
Weight loss programs have been around for years. Growing up, I remember seeing weight loss commercials and wondering if the people promoting the products were really actors; it turns out they often are. But do the weight loss programs these celebrities promote actually work?
Weight Watchers started in 1963 when Brooklyn homemaker Jean Nidetch began inviting friends to her home to discuss the best ways to lose weight. From those meetings came the company that offers both diet plans and group meetings to promote weight loss in a healthy environment.
Related: How to go on a Spending Diet
Jenny Craig followed 20 years later when real-life Jenny Craig and her husband Sidney Craig created a nutrition, fitness and weight loss program in Australia. The company grew  seemingly overnight by using a similar concept of combining healthy foods with weight management counseling.
Make Your Money Work for You
Some people criticize both companies, calling them gimmicks, but celebrities like Jessica Simpson and Kirstie Alley say the plans actually do work for them.
Simpson reportedly shed 50 pounds months after welcoming her daughter on May 1, 2012. After starting the Weight Watchers program, which involved food and workout adjustments, it seems she was surprised by how easy it was for her to manage her health. As she noted in her program ad, "I had no idea I could be so in control and so free at the same time." Of course, she has since stopped following the program after learning she was pregnant with her second child.
Of course, many of the celebrities vouching for weight loss programs are in it for the money and probably aren't watching their budget as carefully as us regular Joes. So for the person who is looking to add to their savings account while losing weight, the value of both these programs is just as important.
Make Your Money Work for You
Weight Watchers Vs. Jenny Craig: Battle of the Diet Plans
Weight Watchers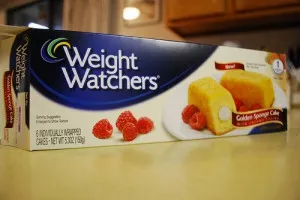 Weight Watchers allows clients to purchase their own food and prepare their own meals. The purchase of food, however, is guided by the program and monitored by its POINT system. Each food item is assigned points based on calorie, fat and fiber content.
A major part of the Weight Watchers experience is attending local meetings where individuals receive live support. The cost of the traditional program varies, but averages between $11 and $13 for weekly meetings. Members can also purchase a monthly pass for $42.95, which allows for unlimited meetings each month.
Clients also have the option of joining Weight Watchers Online. By signing up for the online option, members must pay a sign-up fee of $29.95 then a monthly fee of $18.95 (this fee is discounted for individuals who pay for three months in advance). With the online version, individuals still track points and have access to recipes, but don't have the support of a live person via meetings.
Of course, food has to be purchased, but since Weight Watchers requires members to purchase their own food, it's tough to estimate the costs. It will truly depend on a person's individual diet and ultimate weight loss goal.
Make Your Money Work for You
Image: slgckgc
Jenny Craig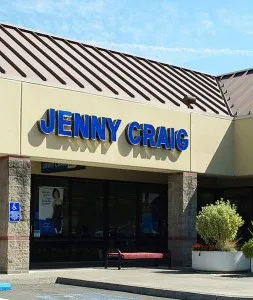 Jenny Craig takes a different approach to weight loss by offering its clients prepackaged and pre-portioned meals provided by the company. Vitamin supplements are also offered.
Like Weight Watchers, members get to select their menus, but because meal items are an initial requirement, the cost of the program costs anywhere from $49.99 per month to $488 per year, depending on the program chosen, along with an potential average of $130 to $150 per week for food.
One note to add about Jenny Craig is that the ultimate goal of the weight loss program is to move people away from their prepackaged items.
As explained to WebMD by Lisa Waltman, call center manager for Jenny Direct, "As clients become more familiar with recognizing correct portion sizes, the counselors teach them how to cook at home and to eat out."
In other words, once clients are no longer dependent on prepackaged foods, the cost of the diet could very well decrease.
Which is More Budget Friendly?
By conducting a quick comparison, it appears that Jenny Craig is the budget-friendly option for the individual who wants to get started with a plan immediately without much financial pressure. Of course, before getting started with either plan, it's important to review them thoroughly for a complete program and cost analysis.
Make Your Money Work for You
Cheap Ways to Lose Weight
Some people may determine that neither Jenny Craig nor Weight Watchers is the right choice for them, though they would still like to participate in some type of weight loss program.
So what are other cheap ways to lose weight? Many professionals will likely agree that the most affordable choice is to simply do it yourself by eating healthy foods and exercising regularly. Before getting started on any type of weight loss plan, it's important to involve your doctor. In doing so, you not only gain access to nutritional information, such as how to take in healthy calories and exercise correctly, but you reduce the risk of jumping on gimmicky bandwagons that not only do not work, but could threaten your health.
Video: Save Money with Cheap Ways to Work Out
As noted by the Mayo Clinic, a weight-loss plan should encompass a person's physical and emotional state, personal dietary preferences, health conditions and budget. So if you keep these ideas in mind as you choose your plan, you're more likely to find success in your weight-loss efforts.
(Top Image: earsucker.com)