Mark Cuban Believes Medicine and Drug Prices Are Way Too High — How He's Changing the Game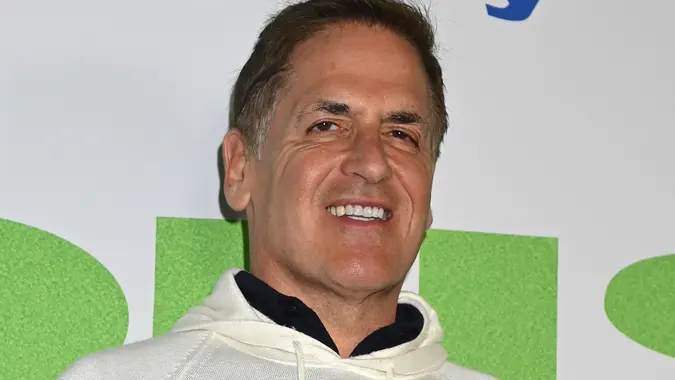 Tammie Arroyo / AFF-USA / Shutterstock.com
If you're uninsured, have a high-deductible health plan, or want to save money on prescription medication, Mark Cuban's Cost Plus Drug Company (CPDC) may be able to help. The serial entrepreneur launched the business in 2022 because he felt no one should go without necessary medicine due to cost.
When you visit the CPDC website, you'll see transparent pricing for all medications, including how the CPDC rate compares to the significantly higher retail price. Cuban sells each drug at manufacturing cost plus a 15% markup, a $3 pharmacy labor fee, and shipping expenses. 
Currently, you can purchase hundreds of generic prescriptions (and a small handful of brand names) that treat various common conditions. Plus, the CPDC regularly adds new medications.
How To Get Started
Getting your medication through Cuban's company is a straightforward process:
Visit the Cost Plus Drugs Company website.
Find your medicine and create an account.
Ask your doctor to transfer your prescription. (CPDC will tell you how.)
Order your medication.
Receive your order through the mail.
What's Next for CPDC?
Cuban shared CPDC's current initiatives with Becker's Hospital Review earlier this month. He said the firm is working on adding more insurance company partners so consumers can use their coverage when filling their prescriptions. The company is also looking to collaborate with grocery stores and independent pharmacists to allow customers to pick up their medication rather than having it shipped.
Make Your Money Work for You
Other Ways to Save
If the Cost Plus Drugs Company doesn't offer your medicine yet, you can still save money on your prescriptions. Consider switching to a generic version of the drug, downloading an app like GoodRx, or asking your local pharmacist for a discount.
More From GOBankingRates
Make Your Money Work for You