8 Ways To Save Money During Your Next Salon or Barber Visit

6 min Read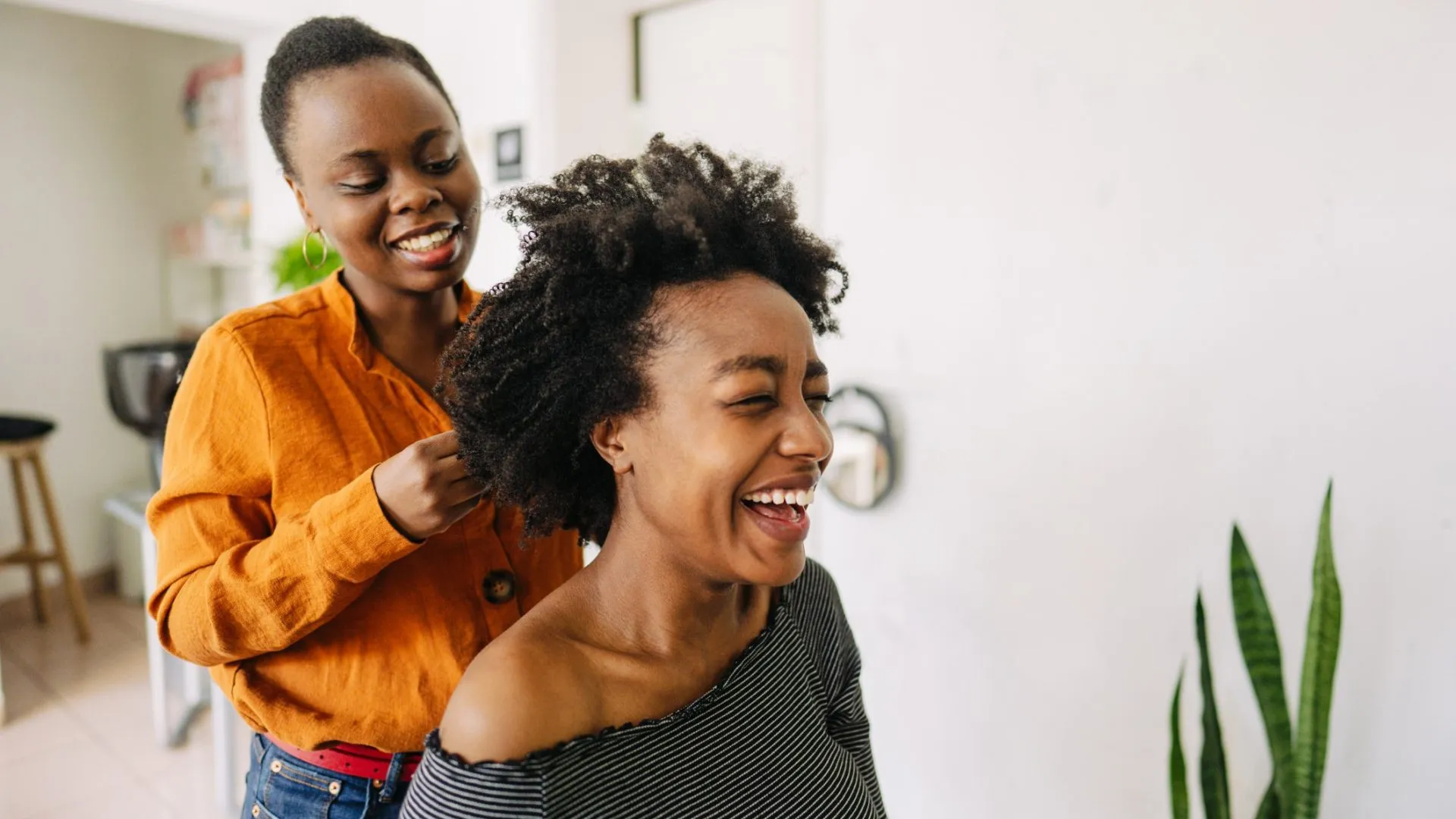 Make Your Money Work for You
Avoid High-End Salons
Save on your next trip to the salon by sticking with affordable hair-cutting locations instead of high-end salons that might charge you more than you're willing to spend.
"When it comes to getting your hair snipped, I've always recommended avoiding big brand names," said Alan Lee, the co-founder of Hairbro, a company that specializes in hair replacement systems. "The high street is teeming with big names vying for your attention, but those aren't the best places to go for a cheap haircut."
While high-end salons may be popular for good reason, don't count out the local salons near you that will likely do just as great of a job — for a fraction of the price.
Take Our Poll: How Do You Typically Split the Restaurant Bill?
Skip the Extras
Sometimes it can be hard to say no at the salon, but remember to prioritize your budget and hair goals. Keep things simple when getting your hair done to save more for other budget necessities.
"Skip the extras," said Julie Ramhold, consumer analyst with DealNews. "Some salons will offer things like hair washing, scalp massages and other treatments as part of your regular visit. While these might be a nice to treat yourself, if you're worried about sticking to a budget, it's best to skip these items."
Find One Stylist and Stick With Them
Hairstylists appreciate having a loyal consumer base and being seen as trusted and credible hairdressers. If you find a stylist you love, stick with them. Don't be afraid to also recommend them to friends and family to be seen as a valued customer and always receive a great haircut.
"If you're a loyal customer, they may cut (no pun intended) you a deal on services or products you're interested in trying," Ramhold said. "A good stylist will tell you whether or not a particular cut will look good with your features, or help to find a compromise between what you're looking at, and what will work best for you. Additionally, if you're asking questions about hair care, they'll be more likely to be honest with you about where you can find similar products without trying to sell you the pricey items."
Make Your Money Work for You
Look for Independent Stylists
Be sure to seek independent stylists when looking for your next cut or color, as these hairdressers' flexibility will likely afford you more savings.
"Independent stylists are going to have more control over their prices than a chain will, and chains may end up being hit-or-miss on quality as some stylists will care far more than others will," Ramhold said. "Independent ones will also generally focus on giving themselves more time to spend with clients rather than rushing through, so you'll be able to relax and know that you're going to leave with better results than if you go to a chain that's worried about getting people in and out quickly."
Don't Give In to Upsells
Don't be afraid to say no to your stylist's recommendation for an $80 shampoo. Instead, head to Target or Walmart to find a budget-friendly option.
"Some stylists will try to upsell you on products, telling you that your look will do best with expensive shampoos, conditioners and creams, but in most cases, there should be a budget-friendly option available," Ramhold said. "It might mean shopping high-end brands at Target rather than returning to your salon on a regular basis to purchase more products, but there's nothing wrong with that and any honest stylist will be upfront with you about it. Resist the urge to buy something pricey just because they say it's the best."
Shop Around Before Coloring Your Hair
Make sure to check out several salons near you in order to find the best deal and stylist for coloring your hair.
"Many stylists have rates on their sites, so you can find out what different salons are charging and compare," Ramhold said. "If it's something fairly basic and they're charging what seems to be an exorbitant price, you may want to look elsewhere."
Hair color can get pricey quickly. However, before settling for the cheapest color you can get, remember that local, independent stylists count on every customer's experience, and will likely spend more time and care on your hair.
If you're willing to spend a little bit more for a more personal salon experience, consider looking local. Remember that while these businesses may be a little more expensive than a chain store, the size of their company may not allow them the luxury of handling several customers at once.
Make Your Money Work for You
Only Visit for Complicated Cuts
If an expensive haircut is out of your budget and you're in need of a simple cut, grab a pair of scissors and do it yourself. Don't be afraid to watch a couple of YouTube videos and achieve the same look at home at no extra cost.
"If you're looking for a pixie cut or something distinctive, then it's absolutely a good idea to head to the salon," Ramhold said. "However, if you're sticking with a blunt bob or even long layers, there are plenty of tutorials on YouTube that offer solid ways to cut your own hair. Just be sure to get help for the areas you might not be able to reach as well, and remember to take it in steps. Start with a little trim; if you feel more confident, you can always cut off more, but you can't add back on if you go too far initially."
Opt for a Low-Maintenance Style
Stick with styles that grow out nicely and don't require visits to the salon every week.
"Cut back on your salon visits overall by opting for a low-maintenance style," Ramhold said. "This may mean picking something that's middle-of-the-road rather than very short or very long, and also opting for layers that will look as they grow out. That way, you can put more time between your visits and not worry about your hair needing a cut to stay fresh."
More From GOBankingRates
About the Author