Best and Worst Deals at Costco This Christmas
Find out how to stretch your dollar at Costco.
Trong Nguyen / Shutterstock.com
The holidays are the most wonderful time of year. But between buying gifts and hosting dinner parties, expenses can get out of hand. Although studying your Costco flyer can help you stick to a budget when buying gifts, not every item sold by the members-only warehouse club is a bargain.
For some things, Costco warehouse deals might be the best in town this Christmas. Others, however, won't actually save you money. From Costco TV deals to Christmas trees, find out what you need to skip and what you should buy at Costco.
1/22
Michael Gordon / Shutterstock.com
10 Best Costco Deals This Christmas
Between its discount kitchenware, alcohol and toys, buying Costco gifts and other holiday necessities can save you big time. Here's what to look for at the warehouse store.
Don't Miss: 10 Secret Ways to Save Money at Costco
2/22
Billion Photos / Shutterstock.com
1. Toys
If you're looking for a good deal on the season's most popular toys, stop at Costco first, said Kyle James, founder of coupon site Rather-Be-Shopping. "In Christmases past, they have consistently beat the price of the competition on popular brands like Nerf, Melissa & Doug, Fisher-Price, KidKraft, Disney, Hello Kitty and Star Wars — to name a few."
Best of all, Costco online shopping makes it possible to buy toys from the comfort of your own home, so you don't have to brave the crowds.
3/22
mandritoiu / Shutterstock.com
2. Electronics
When it comes to electronics, Costco Wholesale has you covered, said James.
"Costco consistently has good Christmas deals on electronics like HDTVs and laptops at 20 to 30 percent off the MSRP all the way through December," he said. "Their deals are on top brands too, not the third-tier manufacturers you see at other big-box stores."
4/22
Svetlana Lukienko / Shutterstock.com
3. Kitchenware
Chances are, you'll do some entertaining during the holidays. Howard Schaffer, general manager of Offers.com, recommended visiting Costco Wholesale for a wide range of kitchen items.
"You can score tables, chairs and tablecloths at Costco in a variety of sizes for a great price," he said. "Costco even offers kids tables and buffet tables if you're looking for something different."
For large crowds and potluck-style dinners, Schaffer noted the importance of having chafing dishes to keep food warm — and advised purchasing them at Costco. Also, if you're hosting more than 10, he noted you probably won't have enough glasses and dinnerware to go around, but Costco has you covered.
"Costco sells disposable plates, napkins, cups — including wine glasses — and silverware in bulk for cheap," he said. "You can also stock up on other glassware or serveware if disposable settings aren't your forte," he said.
5/22
Iryna Tiumentseva / Shutterstock.com
4. Gift Cards
Gift cards can be an easy way to check off the names on your shopping list — and you can get a great deal on them at Costco, said Kendal Perez, a savings expert from CouponSherpa.
"Gift cards to restaurants typically see 20 percent discounts, but you can also purchase a 10-pack of gift cards to movie theaters for $8.50 per ticket — a bargain in many theaters across the country," she said.
6/22
Flegere / Shutterstock.com
5. Batteries
Running out of batteries during the holidays can incite panic, so keep your household merry by heading to Costco and purchasing a massive quantity.
"Costco is a great place to stock up on batteries for less for battery-operated toys and holiday decor," Perez said. She noted that if you buy batteries in bulk at Costco, expect to pay less per unit than at Walmart.
7/22
Studio KIWI / Shutterstock.com
6. Wrapping Paper
For quality wrapping paper, steer clear of the dollar store.
"Costco sells four-packs of heavy-duty holiday wrapping paper for $11.99 or about $3 per roll," Perez said. "Although you can buy wrapping paper from dollar stores for just $1, these rolls only contain about 17.5 square feet of paper, compared to Costco's 45 square feet per roll, making the cost per square foot comparable," she said.
8/22
yingko / Shutterstock.com
7. Gourmet Treat Baskets and Tins
Perfectly packaged Costco gifts are great for teachers, co-workers and mail carriers without stressing yourself out.
"You can find large gourmet gift baskets and treat tins for great prices at Costco," Perez said. Look for holiday deals on tins in December with prices low enough to compete with Amazon.
9/22
Brent Hofacker / Shutterstock.com
8. Pumpkin Pie
Costco has been selling its famous pumpkin pie for $5.99 since 1987. The only way the pie has evolved is growing from 10 inches to its current size of 12 inches, according to a recent article in the Costco Connection.
"It's delicious and feeds a lot of guests at your holiday table," Perez said.
10/22
Syda Productions / Shutterstock.com
9. Alcohol
Skip the liquor store and head to Costco Wholesale for your beer, wine and spirits. The average retail liquor store places a 25 percent to 45 percent markup on products, but the markup at Costco is only 10 percent to 14 percent, according to a March 2017 Fox News article.
In an August 2017 post on his Rather-Be-Shopping blog, James also highlighted the value of Costco's Kirkland brand alcohol. He revealed that Costco outsources the Kirkland label to renowned distilleries, wineries and breweries, allowing you to save approximately 20 percent to 40 percent on your alcohol purchase.
The best part is, you don't even need a Costco membership to enjoy these deals in many states. In his blog post, James confirmed Costco stores in 14 states allow you to enter the store to purchase alcohol without joining the club.
11/22
Wedding Stock Photo / Shutterstock.com
10. Photo Printing
If you're looking for customized Costco gifts, those involving photos deliver a personal touch. Costco 4×6 prints start at 17 cents each, and poster prints start at $6.99 each. In comparison, 4×6 prints start at 23 cents each at Walgreens and CVS, and poster prints start at $10.99 each. This might not seem like a huge savings, but if you need a large volume of prints, the price difference can add up fast.
12/22
Ken Wolter / Shutterstock.com
10 Worst Costco Deals This Christmas
Although best known for its supersized deals, Costco has a few items you'll want to consider skipping. You might find a better deal elsewhere.
13/22
Marie C Fields / Shutterstock.com
1. Baking Supplies
If you want to stock your pantry with holiday baking supplies, Costco might not be your best bet. "During the holiday months, it's hard for Costco to compete with local supermarkets, [which] often slash prices on baking supplies to drive traffic to their store," Schaffer said.
Navigating your local grocery store during the busy holiday season might be a challenge. but at the end of the day, the extra money in your bank account will make it well worth the effort.
14/22
Julie Clopper / Shutterstock.com
2. Canned Goods
You can get a great deal on canned goods this time of year, but the best deal might not be found at Costco.
"Thanks to Thanksgiving grocery sales, canned goods like green beans and cream of mushroom soup can cost less than 50 cents per can, compared to around 70 cents per can from Costco," Perez said.
Schaffer seconded this sentiment, noting that Costco deals on canned goods can't compete with local supermarkets, as these retailers lower prices to drive traffic to stores.
15/22
Julie Clopper / Shutterstock.com
3. Turkeys
Frozen turkeys are typically better priced from grocery stores compared to Costco, Perez said. "I purchased a 14-pound Kroger brand turkey from King Soopers for 69 cents per pound, compared to Costco's price of 99 cents per pound for Butterball frozen turkeys."
Prices vary by store and the part of the country you live in, so check with all the local grocers in your area to find the best deal.
16/22
Jaroslaw Pawlak / Shutterstock.com
4. Christmas Trees
At first glance, opting for Costco Christmas trees can seem like the ultimate way to save money on holiday decor, but you might not fare too well with the latter.
"Costco offers several styles of pre-lit Christmas trees, but similar trees at craft stores, big-box stores and home improvement stores are a better deal because of promotions," Perez said. Spend some extra time researching prices in your local area, rather than assuming Costco deals on trees are always the best.
17/22
adistock / Shutterstock.com
5. Books and DVDs
Costco Wholesale often places books and DVDs near the checkout lines in an attempt to lure customers into making impulse buys while waiting in line to pay during the holidays. But these items aren't typically great bargains.
"You can find lower prices online or for pennies at your local thrift store," said Stephanie Nelson, The Coupon Mom, who has conducted extensive research on wholesale clubs.
Check Out: Stores Open New Year's Day
18/22
Aleshyn_Andrei / Shutterstock.com
6. Designer Clothing
As you are perusing the Costco warehouse aisles, it's always exciting to stumble upon a display of designer duds, but this is one of those Costco sales that's too good to be true. You might recognize the famous label, but chances are, the item doesn't meet the same quality standards you'd find in the designer's boutique or at an authorized retailer.
Sometimes the clothing is made from leftover fabric or it hails from an order that didn't turn out as planned, according to a December 2016 article from digital media company Refinery29. As a way to earn extra money, the brand sells the subpar items to stores like Costco. You'll get to sport the designer deal for a bit, but the quality won't be what you bargained for.
19/22
R.Filip / Shutterstock.com
7. Condiments
Costco Wholesale offers condiments in bulk sizes, but bigger isn't always better. After all, if you're not getting through your tub of mayonnaise before it expires, you're losing money.
"Unless you are entertaining, pay a lower cost overall by buying sale-priced condiments and snacks at the supermarket, with coupons that are frequently available on these items," Nelson said.
20/22
Igor Dutina / Shutterstock.com
8. Snacks
Unless you're hosting a big holiday party or house guests with hearty appetites, buying huge quantities of snacks from Costco isn't a good idea. Nelson advised against purchasing items such as crackers, chips and cookies in bulk because large sizes of perishable items are more likely to be wasted. You won't save money if you have to throw expired food away or inadvertently eat more of it.
21/22
Ruggiero Scardigno / Shutterstock.com
9. Paper Products
Every good party host knows the importance of having enough napkins to go around, but Costco deals on these items aren't always the best in town. Nelson said you can pick up sale-priced paper towels, toilet paper, napkins and tissues for less at supermarkets or big-box stores like Walmart and Target — and that's before coupons.
Check Out: CVS Holiday Hours
22/22
Andrey_Popov / Shutterstock.com
10. Laundry Detergent
Holiday guests have laundry to do, and they're using your detergent. But don't think buying a large volume of it at Costco is saving you money. Laundry detergent doesn't expire, but it does start to break down after six months in open bottles and nine months to one year in unopened bottles, reported Bustle. Although it might seem like you're doing endless loads of laundry, one regular-sized bottle of detergent is all you'll need.
Up Next: Your Costco Membership Is More Valuable Than Ever — Here's Why
About the Author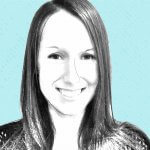 Laura is a writer with nearly 10 years of experience in marketing and personal finance. She is a Los Angeles-based writer specializing in personal finance, higher education, legal matters and marketing. She holds a Bachelor of Arts in Communications from the University of Pittsburgh and an MBA from Robert Morris University.