10 Best Stores for Cheap Halloween Costumes
Save money by shopping a Halloween costume sale.
Pressmaster / Shutterstock.com
There are plenty of great Halloween costume deals online and at retail stores in your area. Dozens of stores are already marking down Halloween items and have a variety of cheap Halloween costumes available for everyone in the family. Inventory might be limited as Halloween approaches, so it's a good idea to start shopping for that perfect costume sooner than later.
Check out these stores for a great selection of cheap Halloween costumes. And if you don't find something that you like, remember: You can always go the DIY route and save more money.
1/10
Nils Versemann / Shutterstock.com
Target
Head to Target for one of the largest selections of cheap Halloween costumes for all ages (and pets). You'll find everything from superhero costumes to group costumes at your neighborhood Target location and on its website. Just make sure you don't end up buying the whole store.
Pick up a Disney Villains Evil Queen Costume for women for $35.99 or a deluxe red Power Ranger costume for boys for just $20. If you don't feel like waiting for a delivery to get to your door, Target offers free order pickup at your local store on select orders.
2/10
Tupungato / Shutterstock.com
Walmart
If you're trying to do Halloween on a budget, Walmart might be your best bet for cheap Halloween costumes, decor and candy. You'll find dozens of adult costumes for less than $15 — and you can choose from a selection of classic, superhero, TV or movie characters, and humorous costumes.
The Storybook Sorceress adult Halloween costume is part of its holiday sale and costs $13 or less, depending on size. "The Star Wars" Darth Vader Child Jumpsuit is $15 or less, depending on size. Walmart also has a large selection of accessories to complete the look of any costume.
3/10
Walmart / Flickr.com
Sam's Club
Don't miss the chance to shop the Halloween costume sale at your local warehouse club. Sam's Club is just getting its Halloween costume inventory in for the season and currently has a selection of kids' costumes under $25. You can pick up the Paw Patrol Marshall costume for your toddler for $16.98 or the Wonder Woman Tutu Dress for a young girl for $22.98.
Running Out of Time? Last-Minute DIY Halloween Couples Costumes for Under $20
4/10
Ken Wolter / Shutterstock.com
Party City
You don't have to wait for the end-of-season Halloween costume sale when shopping at Party City. This store already has a clearance section with kids' costumes starting at $4.99. You'll find a large selection of classic costumes, superhero costumes and fun character costumes here.
Party City also has plus-size costumes and baby costumes if you need special sizes on your desired styles this year. Pick up an Adult Batgirl Costume or Adult Classic Supergirl Costume for $49.99. If you're looking for an inflatable character this Halloween, Party City has the Boys Inflatable Stuart Costume from "Despicable Me 3" for $49.99.
5/10
©CustomerSupercenter.com
Costume SuperCenter
If you don't have time to run to the store this year, shop online and take advantage of free shipping on $75 orders and other discounts on your order at Costume SuperCenter. This online retailer has a large inventory of costumes for adults, kids and pets.
Costume SuperCenter has listed items like the Kids "Transformers" Bumblebee Muscle Costume for just $22.39 and a women's Goldilocks Costume on sale for just $25.99. Take your pick of classic horror costumes, character costumes and sexy costumes to make this Halloween one to remember.
6/10
jejim / Shutterstock.com
Costco
This year, make the most of your Costco membership to get some great deals on Halloween costumes for kids, teens and adults. Pick up the Queen of Hearts Costume for a young girl for $24.99 or a Skeleton Pirate Costume for boys for $24.99. Costco also sells plastic pumpkins, skeletons and more decor for Halloween parties and decorating.
7/10
Mike Mozart / Flickr.com
Spirit Halloween
You might see a Spirit Halloween store popping up in your neighborhood, but you can also shop hundreds of costumes on its website. Take advantage of coupon codes for the month and seasonal sale items to get the biggest discounts on your order.
This store offers more options in deluxe costumes, so you don't have to shop around for accessories for many Halloween outfits. Pick up the Adult Captain Jack Sparrow Costume, complete with a faux fur tail and sash, for $69.99. If that doesn't float your boat, you can also pick up a Tween Queen of Hearts Costume, complete with matching tights, for $39.99.
8/10
©CostumesExpress.com
Costume Express
If you're looking for some great deals, shop the Halloween costume sale at Costume Express for last season's items and some new markdowns. The online-only store also has a large selection of trendy costumes and styles, including costumes from different decades, occupational costumes and steampunk costumes. Pick up the "The Dark Knight Rises" Muscle Kids Costume for $37.99 or a Gypsy Women's Adult Costume for $56.99.
BuyCostumes.com
Another online retailer hosting a Halloween costume sale is BuyCostumes.com. You'll find some unique costume themes and ensembles that can also work great for non-Halloween costume parties or events throughout the year.
Pick up the Killer Whale Adult Costume, complete with fabric fins and a tail, for just $25. The Zombie Girl Costume with a ragged skirt and rotting skin is $35.99 online. And if you're going all in this year, you can also pick wigs, shoes and makeup at this online outlet.
10/10
Lynn Friedman / Flickr.com
Halloween Express
Whether you want to be a Gatsby character or play the role of a horror movie character, Halloween Express offers a large selection of cheap Halloween costumes and accessories online and at local stores. The company also makes exchanges easy if you need a different size or change your mind on the type of costume you wanted.
Pick up the Women's Flapper Costume for $35.99 or the Boy's Emperor of Darkness Costume for $21.39. Shop the sales and specials section for closeouts and deep discounts on costumes and accessories from past seasons.
Up Next: 10 Outrageously Expensive Halloween Costumes for Pets
About the Author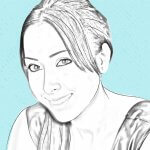 Sabah Karimi is an award-winning writer with more than 10 years of experience writing about personal finance, lifestyle topics, and consumer trends. Her work has appeared on U.S. News & World Report, Business Insider, Yahoo!, AOL Daily Finance, MSN, and other mainstream publications. She was interviewed by The Wall Street Journal and CBS News about her work as a freelance writer early in her career and now works with a variety of clients.