Best Things to Buy on Labor Day Weekend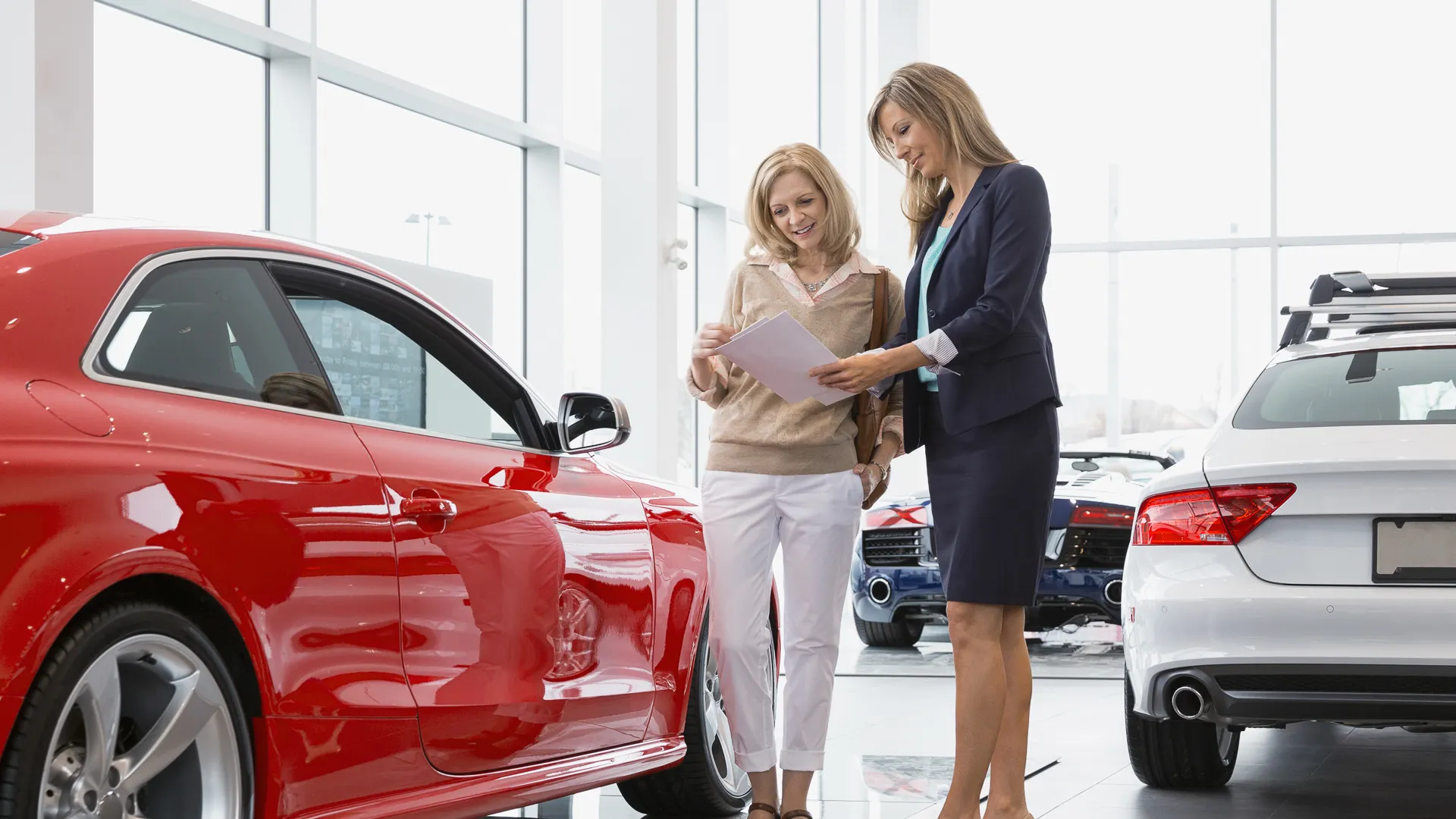 If you're not out enjoying the last bit of summer on Labor Day, you might want to take advantage of the long holiday weekend to get great deals on a variety of items. From summer merchandise to big-ticket items, you'll find plenty of things deeply discounted during Labor Day sales.
In fact, you should see retailers starting their sales several days before Labor Day weekend, said John Park, CEO of Goodshop, a coupon and deal site that makes donations to charitable organizations when users make purchases through the site. And "if you don't have a chance to shop during the big sale time, not to worry," Park said. Some retailers will likely keep their sales going until the weekend after Labor Day.
Before you head to the store or online, though, it pays to know what to buy on Labor Day to snag the biggest discounts. Click through to see the best deals this year.
Major Appliances
Labor Day sales are a great time to buy major appliances at a deep discount. "To clear stores for newer breeds, retailers discount previous years' appliances by as much as 40 percent," said Sarah Hollenbeck, shopping and savings expert at deal website Offers.com.
Look for Sears to have some of the best deals and free shipping on refrigerators, ranges, cooktops and washers and dryers from brands such as Kenmore and Whirlpool, Hollenbeck said.
Best Buy is also known for having great deals and should be knocking hundreds of dollars off the prices of major appliances from Samsung, Bosch and other popular brands. Also look for Best Buy to offer free delivery and haul-away of old appliances, she said.
Grills
"The unofficial last day of summer, Labor Day, also marks the unofficial end of barbecue season," Hollenbeck said. "To clear out their stores for fall merchandise, retailers offer grills at up to 80 percent off."
So, Labor Day sales are a great time to get a new grill at a fraction of the cost that you'd pay if you waited until next spring or summer to buy one.
You'll find some of the best sales on gas and charcoal grills at Home Depot, Lowe's and Kmart, Hollenbeck said. And look for both Home Depot and Lowe's to offer free shipping on select online orders.
Throw a BBQ: Cheap and Delicious Foods to Put on Your Grill This Labor Day
Make Your Money Work for You
Grilling Accessories
If Labor Day doesn't mean the end of grilling season for you, you can get the supplies you need to keep cooking outdoors at a discount.
"Labor Day tends to be a great time to stock up on grilling accessories," said Regina Conway, a savings expert with deal site Slickdeals.
For the past three years, retailers such as Home Depot and Lowe's have discounted bags of charcoal by 50 percent, she said. Even higher-end stores such as Williams Sonoma cut prices on grilling accessories to clear out their summer inventory.
Patio Furniture
Labor Day weekend is a good time to get patio furniture at a discount, Park of Goodshop said. For example, home goods retailer Wayfair marked down outdoor furniture by 70 percent last year during its Labor Day sale, he said.
In addition to Wayfair, you can expect to see outdoor furniture sales at Kmart, Kohl's, Pier 1 Imports, Pottery Barn, Sears and West Elm, Park said. Home Depot also marks down patio furniture, so make sure you check out the store's deals this Labor Day.
Summer Clothing
Like grills, patio furniture and other seasonal items, summer clothing gets deeply discounted during Labor Day sales.
"Labor Day weekend is an excellent time to stock up on summer season clothing, especially if you can find staples that transition well into other seasons, like T-shirts or cardigans," said Lindsay Sakraida, director of content marketing with DealNews.
Stores slash prices on summer apparel by as much as 75 percent, she said. But you can score additional savings by stacking coupons on top of the sale price. Sakraida said you can find coupons for clothing that slash up to an extra 40 percent off. Check sites for online coupons such as DealNews, Slickdeals and Goodshop.
Check Out: Macy's Holiday Hours
Sunglasses
Sunglasses are among the summer clearance items that represent the best Labor Day deals. "There are many online glasses stores that have sales up to 80 percent off on affordable name-brand and generic styles," said Brent Shelton, online shopping expert for deal site FatWallet.
You'll find discounts from online retailers such as Eyeconic, 6pm.com and GlassesUSA and from big-box retailers. Some of the best savings, though, will come from Oakley, Nike, Ray-Ban and Spy Optic, Shelton said. "Expect savings as much as $100 on these higher-quality styles that can also be fitted with prescription lenses," he said.
Know Before You Go: Are Banks Open on Labor Day 2018?
Make Your Money Work for You
Shoes
You can find some great deals on shoes during Labor Day sales, Park said. Expect to see markdowns on both end-of-season summer shoes and back-to-school shoes.
In the past, retailers such as Shoes.com have offered 30 percent off during Labor Day sales. Some retailers cut prices by up to 50 percent, he said.
Mattresses
"Every Labor Day has a big mattress sale," Park said. "So, if you've been sleeping on an old uncomfortable mattress all year long, here is your chance to upgrade." He expects Macy's to have some of the best deals.
In general, you can expect department stores and mattress retailers to slash prices by up to 60 percent on a variety of styles, Sakraida of DealNews said. However, remember to "keep in mind that the base and mid-tier models are the most likely to be discounted," she said. And if you find a great deal from an online mattress retailer such as Casper, don't balk at the idea of making this purchase online. Mattresses are actually one of the best things to buy online now because many retailers offer free return shipping if you're not happy with your purchase.
4K TVs
You don't have to wait until Black Friday to get a good deal on a TV. In fact, some of the lowest prices on 4K TVs last year were during Labor Day sales, Shelton said.
"This year's Labor Day sales will offer Black Friday-like prices," he said. Expect to see prices below $700 for 60-inch to 65-inch 4K TV models, 50-inch 4K TVs for less than $400 and 35-inch to 50-inch models for less than $300, he said. The best places to find these deals include Best Buy, Dell and Walmart.
Laptop Computers
If you missed the back-to-school sales on laptop computers, you still can find deals on them — last year's models, in particular — during Labor Day weekend sales. Retailers and manufacturers such as Acer, Best Buy, Dell, HP and Lenovo will offer 15-inch PC laptops for as little as $300, and you'll see $900 for a 13.3-inch MacBook Air.
You can get an even bigger discount if you're a student. "You'll save an additional $100 to $150 with a student ID at most computer stores," Shelton said.
Make Your Money Work for You
School Supplies
"If you procrastinated on your back-to-school shopping, the season is definitely in full swing, and Labor Day weekend will be a good time to get deals on supplies," Conway said. Even if you don't have kids, you can take advantage of sales to stock up on supplies you can use for a home office.
"Many stores that created special back-to-school sections will be looking to clear the inventory for Halloween, so now's a good time to get those supplies," Conway said.
Backpacks and Computer Bags
Backpacks and computer bags that didn't sell during back-to-school sales should be marked down during Labor Day sales. You can expect to see savings of up to 50 percent on some styles at retailers such as Adorama, eBags, eBay and Newegg, Shelton said. And if you shop through a cash-back site such as Ebates, you can score additional savings of up to 6 percent cash back on purchases, he said.
Know Before Your Buy: 50 Stores With the Best and Worst Return Policies
Home Improvement Products
If you've been thinking about updating your home — especially the exterior — Labor Day weekend is a good time to get materials on sale, Conway said. Expect to find markdowns at home improvement stores such as Lowe's and Home Depot.
For example, Lowe's offered 10 percent off decking and fencing materials last year, Conway said. And, it cut the price on ceramic floor tile to as low as 59 cents per square foot.
Paint
If you're not up for a big home improvement project, you still can give rooms in your house a face-lift with new coats of paint. And you can keep down the cost by buying supplies over Labor Day weekend. Conway said stores such as Sherwin-Williams have great paint sales, with discounts as high as 30 percent off store-wide.
Camping and Outdoor Gear
"Labor Day weekend is one of the most popular camping weekends of the year," Conway said. "It's also a great time for outdoor enthusiasts who stay in town to stock up."
Look for sales on camping gear, outdoor clothing and footwear. In the past, REI has had sales on items in this category for 30 percent off, Conway said. And it's offered additional discounts on items from its outlet store, REI Garage.
Make Your Money Work for You
Swingsets
You can score big savings on outdoor swingsets for your kids because summer clearance sales coincide with Labor Day sales, Shelton said. Expect to see discounts ranging from 20 percent to 50 percent.
Typically, the biggest discounts are on models that cost $500 or less, Shelton said. The more-expensive models will be marked down 20 percent to 30 percent. You might even find stores that are willing to sell floor-model sets and deliver them already assembled, he said.
Lawnmowers
Home improvement stores such as Lowe's and Home Depot typically have outdoor equipment clearance events over Labor Day weekend, Shelton said. During these sales, you'll find discounts on both push mowers and riding mowers.
"Expect between $50 and $100 off regular prices, including the newer cordless lithium-powered push mowers from brands like Greenworks and Kobalt," he said.
You can save even more by taking advantage of retailers' financing offers. "Lowe's offers an extra 5 percent off or free six months' financing with Lowe's card purchases, which can make a big difference in savings on a big-ticket item like a new riding mower," Shelton said. "Sears has a similar 5 percent off or 12 months no-interest financing deal with purchases using a Sears card into Labor Day weekend."
Yard Tools
Yard tools also are a good buy during Labor Day sales. Trimmers, edgers, hedge cutters and similar cordless power tools are discounted up to 50 percent, Shelton said.
When buying cordless yard tools, Shelton recommended looking for products with lithium ion batteries that are at least 40 volts and include an extra battery. If you can find sales on newer 80-volt products, Shelton suggested you "grab it quick as these products' price drops won't last very long."
Cellphones
If you're in the market for a new cellphone, take advantage of Labor Day sales to get one for less. For example, Verizon usually offers great deals on cellphones, upgrades and data plans, Hollenbeck said.
You also can find cellphone accessories marked down during Labor Day sales. For example, Best Buy is offering 40 percent off three or more select cellphone accessories with a cellphone order through Sept. 4, she said.
Cars
One of the secrets to buying a car is timing your purchase right. "If you're willing to buy an existing-year model, Labor Day weekend is a great time to buy a car," Conway said. "Dealerships are trying to make room for new models that will debut in September, so there's more negotiating power."
Make sure you research prices and incentives before you head to the dealership so you can negotiate the best deal. And if you can line up financing in advance or pay in cash, you'll have even more negotiating power, Conway said.
Make Your Money Work for You
Travel
Although you might actually be traveling over Labor Day weekend, it's a great time to book future travel. "Last year, travel booking sites like BookIt.com, Travelocity and Hotels.com offered special promotions during Labor Day weekend to book trips for future months," Sakraida said.
Some of the best discounts are on travel packages. "Look for deals that cut prices by $100 to $200 when you book a flight and hotel together," Sakraida said.