The Retail Expert's Guide To Saving Money at Target on Black Friday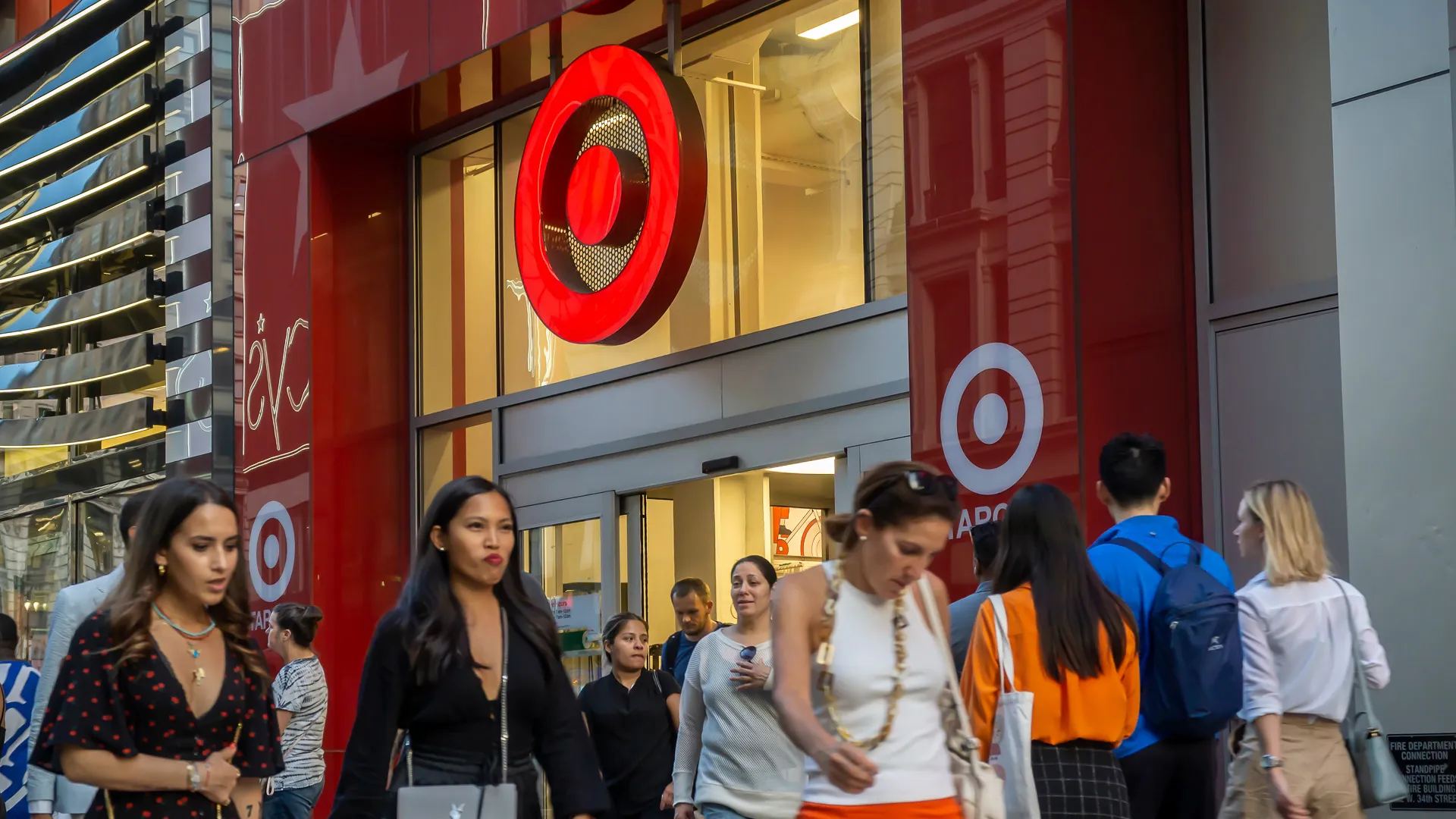 Black Friday doesn't technically occur until Nov. 27, but the deals are already pouring in. Due to COVID-19, the annual shopping extravaganza is starting earlier than ever with deals taking place almost entirely online. Retailers that have been hit hard by the pandemic are rolling out epic sales on everything from electronics and appliances to smartwatches and beauty products. Standing out from the crowd, as usual, will be Target. 
"We've been covering Black Friday for 15 years, and in our experience, Target has consistently been the very best place to shop during Black Friday," said Jon Vincent, co-founder of  EarlyBlackFriday. "All items featured in the Target Black Friday ad, including toys, clothing, electronics, video games and kitchen appliances, have historically been some of the very best deals you will find on Black Friday." 
Retail experts emphasize that there's really no reason to leave your house this year.
"All of the Black Friday deals will be available online and Target will offer free shipping on almost every Black Friday deal," Vincent said. "Considering we're in the middle of a pandemic, it's just not worth the risk to go to the store when you can get all of the deals online at Target.com." 
How can you get the most bang out of your buck? Here are retail expert tips for scoring the best Black Friday has to offer at Target. 
Last updated: Nov. 12, 2020
1. Join Target Circle
Target's free loyalty program, Target Circle, can be extremely helpful when you're looking to save a little extra, said Julie Ramhold, Consumer Analyst with DealNews.com. 
"The good thing about Target Circle is that it knows what kind of purchases you make and you see savings related to your most often purchased products," Ramhold said. "For instance, I've purchased enough nail polish that Target regularly offers me 10% to 15% off my favorite brands."
2. Download Target's Mobile App
Downloading a store app is crucial for wherever you shop, and the Target mobile app is no exception.
"It's especially important this year if you'll be utilizing any kind of in-store pickup rather than waiting on delivery," Ramhold said. "Plus, if you opt to shop in-store at all you can do contactless payment via the app as long as you have the wallet set up on it. And if you aren't shopping in store but just picking up, you'll still need to show your screen to associates. It's not all about payment though — the app is also good for browsing weekly ads (including Black Friday deals) and creating a list of favorite items."
Make Your Money Work for You
3. Sign Up For Target's Newsletter And/Or Shop Wednesday Night
Jon Vincent of EarlyBlackFriday suggests joining the Target email list to be notified when their online Black Friday sales begin: "As soon as the deals are available at Target.com, they will send out an email to their subscribers and let them know."
If you don't want to join the mailing list, or don't check your email often, Vincent said another option is to stay up the Wednesday night before Thanksgiving and shop then.
"Target typically flips the switch on their sale right before Thanksgiving, and it's the best time to snag a Black Friday deal at Target before items sell out," Vincent said.
4. Never Shop Without Cashback 
"If you shop at Target, you can earn cash back on every purchase through cashback sites like Cently," said Tiara Rea-Palmer, head of retail at CouponFollow. "It's completely free, and for holiday shopping, it's highly recommended. When you plan to spend a lot during a great sales day like Black Friday, getting cash back on every purchase is essential."
Other cashback apps and browser extensions to consider are Rakuten, Capital One Shopping, TopCashback and RetailMeNot. 
5. Find Coupon Codes
You should always look for Target coupons before buying online, Rea-Palmer said. "This is one of the first things people forget — shopping Target online means you can use sites like CouponFollow.com to find the latest deals, discounts and savings."
Another reason to sign up for Target's email newsletter is that the retailer will often share the latest coupon codes. In addition to visiting sites like CouponFollow, you can surf for coupon codes using browser extensions from RetailMeNot, Rakuten and Capital One Shopping. 
"I like the Couponcabin.com browser extension because they often have cashback rewards that can be combined with coupons or promo codes," said Trae Bodge, shopping expert at Truetrae.com. "Also, during the pandemic, they have waived their commissions to pass additional savings on to their customers. They are also paying out cash back faster than usual because they know that many folks are struggling financially."
Make Your Money Work for You
6. Use the Target RedCard  
"[Target's store card] comes in both debit and credit card forms, and either way you'll earn 5% back on your purchases at Target, whether you shop in-store, through the app, or online," Ramhold said. "If you're going to be doing a fair amount of shopping on Black Friday, this is one of the easiest ways to save, as that 5% back will be on top of whatever savings the bullseye retailer is already offering."
Vincent noted that the Target Red card is comparable in benefits to Amazon's Prime program: "For example, if you shop at Target.com with your Red Card, you will get free shipping with no minimum purchase required, along with a discount of 5% off your order. Red card holders also receive exclusive offers from Target. Over the last few years, Target announced a designated weekend where Red Card users got to double their Red card discount to 10% off."
7. Know the Sales Schedule and Preview Times
To limit the amount of in-store shopping during Black Friday week, Target is hosting "Black Friday Now" deals in its weekly ads throughout the month of November.
Here is what each of the early Black Friday sales will focus on, Vincent said: 
Nov. 8-14: Kitchen appliances and housewares
Nov. 15-18: Electronics, apparel and beauty items
Nov. 22-28: Deals from all product categories, with the traditional Target Black Friday starting Thanksgiving

Day
"Target will let shoppers preview the exact products that will be on sale every Thursday and Saturday this month," said Sara Skirboll, Shopping & Trends Expert at RetailMeNot. "So I'd consider setting a calendar alert for yourself to make sure to scour all that will be offered in advance."  
Shoppers can rest assured that they aren't missing out on a better deal by making a purchase on a sale item now. 
"Target guarantees that the prices on the specific early Black Friday deals will not be any lower during the holiday shopping season," Vincent said. "On each of the 'Black Friday Now' deals that are on sale, they promise to refund the difference if the price goes lower at Target before Christmas."
Make Your Money Work for You
8. Take Advantage of Online Doorbuster Deals  
"To encourage people not to show up at their physical store locations, all major retailers (including Target) will be offering their very best Black Friday doorbuster deals online for the first time ever," Vincent said. "These doorbuster deals are the deeply discounted products featured on the front page of Target's Black Friday ad and traditionally were only available in stores. Due to the pandemic, these deals will now be available to purchase online."
9. Set Deal Alerts
In addition to setting a calendar alert to remind you to check sales, Bodge recommends setting a deal alert using a site like Slickdeals.
"If something you want at Target isn't on sale yet, set a deal alert for it on Slickdeals," Bodge said. "That way, you'll be alerted when it goes on sale."
Just keep in mind that the best sale might not be at Target, but at another retailer.
10. Focus on Electronics and Toys
"Target always has some very notable deals on electronics, whether you're shopping TVs, smart wearables, smart home items or the latest phones," Ramhold said. "A couple of years ago, Target had the best price during the Black Friday season on the Apple Watch Series 3, and every year it offers the latest smartphones bundled with hefty gift cards (and qualified activation). Target's also already rolling out excellent TV deals and those are expected to just get better the closer we get to Black Friday." 
Vincent seconded Ramhold's vote for shopping discounted TVs at Target, but also finds Target's Black Friday sale to be the best destination for toys as well.
Make Your Money Work for You
11. Pass On Holiday Decor
While most of the deals in Target's ad are "amazing," Vincent said, there is one product category you should avoid: holiday decor. "These items are typically not as deeply discounted as what you will find at the end of the year. If you can wait, we suggest grabbing these items after Christmas to use next holiday season."
More From GOBankingRates