8 Ways to Save Up $1,000 Before Black Friday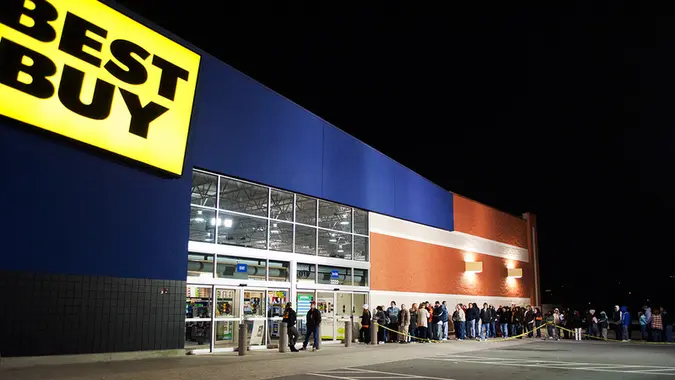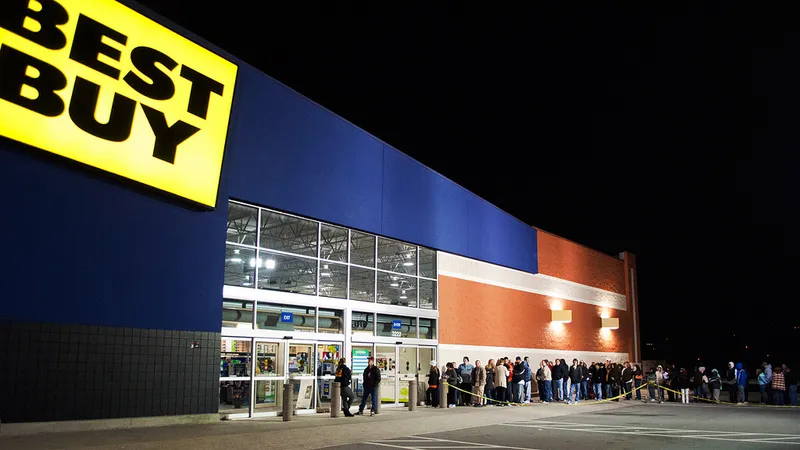 You might already be salivating over leaked Black Friday mailers showcasing discounts upwards of 50 percent off retail prices., but before mentally committing to a shopping spree, it's important to ask yourself the question: Have I saved enough money for Black Friday? If not, it's still possible to save an entire $1,000 before Nov. 28.
In 2011, according to the National Retail Federation (NRF), shoppers spent $52.4 billion on gifts alone for family, friends, co-workers and pets. Last year, sales reached an unparalleled $602 billion — and 2014 promises to have the biggest spending yet.
If you're one of the 90 percent of Americans who will be celebrating the holiday season this year, finding ways to save money on your purchases, rather than using a credit card, is your best bet for surviving Black Friday painlessly.
8 Ways to Save Money Before Black Friday
Uncovering ways to save money for a generous $1,000 Black Friday shopping budget might sound ludicrous, but it's entirely possible if you're willing to make some spending cuts over the next few weeks.
Here are eight ways to save one thousands dollars in the weeks leading up to Black Friday, so you can treat loved ones — and yourself — with gifts for the holidays.
1. Bring Food to Work
In a GOBankingRates survey, 61 percent of respondents said that they were able to save money after eliminating food-related expenses like buying morning coffee and lunch on weekdays.
It might be a lot more convenient to head over to the cafe on the first floor of your office building for a quick meal, but like most other conveniences it comes at a cost. A full meal and a drink at a restaurant can pull almost $10 out of your wallet each day.
Make Your Money Work for You
The bad habit of going out for lunch every day can significantly lessen your Black Friday budget. Instead, make a concerted effort to bring your weekday lunches from home. By the time you hunt for Black Friday deals you'll have saved about $100 or more.
Related: Save $17 a Week by Turning Your Kitchen Into a Deli
Expected Savings: $100 – $200
2. Buy Groceries at a Dollar Store
Food doesn't fall out of thin air, but since you've abandoned restaurant dining in the two weeks leading up to your shopping spree, finding ways to save on groceries is the next step when cutting costs on food.
Weekly shopping trips at a traditional supermarket are about $40 to $60 each trip, so start saving money by exploring your local dollar store. These days dollar stores offer products like bread, peanut butter, milk and even fruits and vegetables which are all safe to eat and have not expired.
With each item priced at $0.99 to $1, shoppers can save up to 75 percent on food. It's not particularly fine dining, but just remember it's only temporary.
Expected Savings: $60 – $80
3. Skip the Dry Cleaners
If you've got your eye on Black Friday deals this year, the month of November is not the time to send your laundry to the cleaners. Hold off on dry cleaning your sweater, or if the material doesn't absolutely require professional dry cleaning, wash the garment yourself.
At roughly $4 to $10 per piece of clothing (depending on the item being cleaned) you're in for up to about $60 of extra wiggle room in your shopping budget.
Related: How to DIY Your Dry Cleaning
Make Your Money Work for You
Expected Savings: $30 – $60
4. Be a Weekend Hermit
There are two weekends to endure before Black Friday weekend, and this is the time of the week when saving money is the hardest — but most effective. Abstain from outings with friends at places like restaurants, movies, sporting events, bars, etc. These kinds of activities almost always have some type of admission fee or will prompt you to break the food savings you've worked so hard to make happen during the work week by eating food outside your home.
Each weekend can easily cost anywhere from $50 to $100, and that's a steep price to pay when those savory discounts are just around the corner. An alternative is to invite friends to your place and have them bring a DVD for a casual hangout.
Expected Savings: $100 – $200
5. Carpool Everywhere
The cost of gas is a great hindrance to individuals saving money for Black Friday. Joining a company carpool can help reduce costs drastically before deal day.
"Use local transportation or carpool whenever possible," said Teri Gault, CEO of TheGroceryGame.com, "[it] saves over $40 per full tank of gas."
Additionally, Gault also encourages drivers to reassess their daily commute to calculate their true transportation costs using CostofCommuting.com, a commute projection calculation that shows a dynamic picture of how your wallet is impacted by your time on the road.
Expected Savings: $80 – $120
6. Don't Travel This Thanksgiving
If you're not particularly thrilled about the thought of spending Thanksgiving weekend with obnoxious extended relatives, why let you and your Black Friday savings fund suffer?
Make Your Money Work for You
A flight on Virgin America from Los Angeles to New York for Thanksgiving weekend runs about $600. Decline an invitation that requires extensive travel for the biggest opportunity to save money before Black Friday deals roll through. Instead, those who haven't booked their airfare can stand to save hundreds just by staying home for the holiday and having a casual at-home dinner with a small group of friends or immediate family.
Expected Savings: $300 – $600
7. Sell Unwanted Stuff
Saving money is just one part to building a Black Friday spending budget — the other component is to earn more money, too. Now is the best time to sell unwanted clothing, electronics, toys, books and whatever else you are willing to part with. Post your items on Craigslist to avoid seller's fees and shipping hassles associated with eBay, and score a few extra hundred dollars, as well as less clutter in your home.
Expected Savings: $100 – $200
8. Redeem Rewards Points
Don't forget about the credit card rewards points you've worked all year to collect. Redeem cash back points in the form of gift cards to your favorite retailers, like Target, Best Buy, Amazon or Walmart to cushion your spending.
I readily take advantage of my gas card rewards, which provide 5 percent cash back at the pump. After only four months of use, I've already accumulated enough points for a $350 gift card to any of the stores listed above.
Expected Savings: $25 – $500
The level of savings you stand to make for Black Friday are based on your own personal circumstances, but employing these solid tips will undoubtedly help you hit the $1,000 mark.
Make Your Money Work for You
Photo Credit: Robert Stromberg, Brett Davis, Héctor García