Be Patient: 6 Reasons You Should Wait for Cyber Monday

6 min Read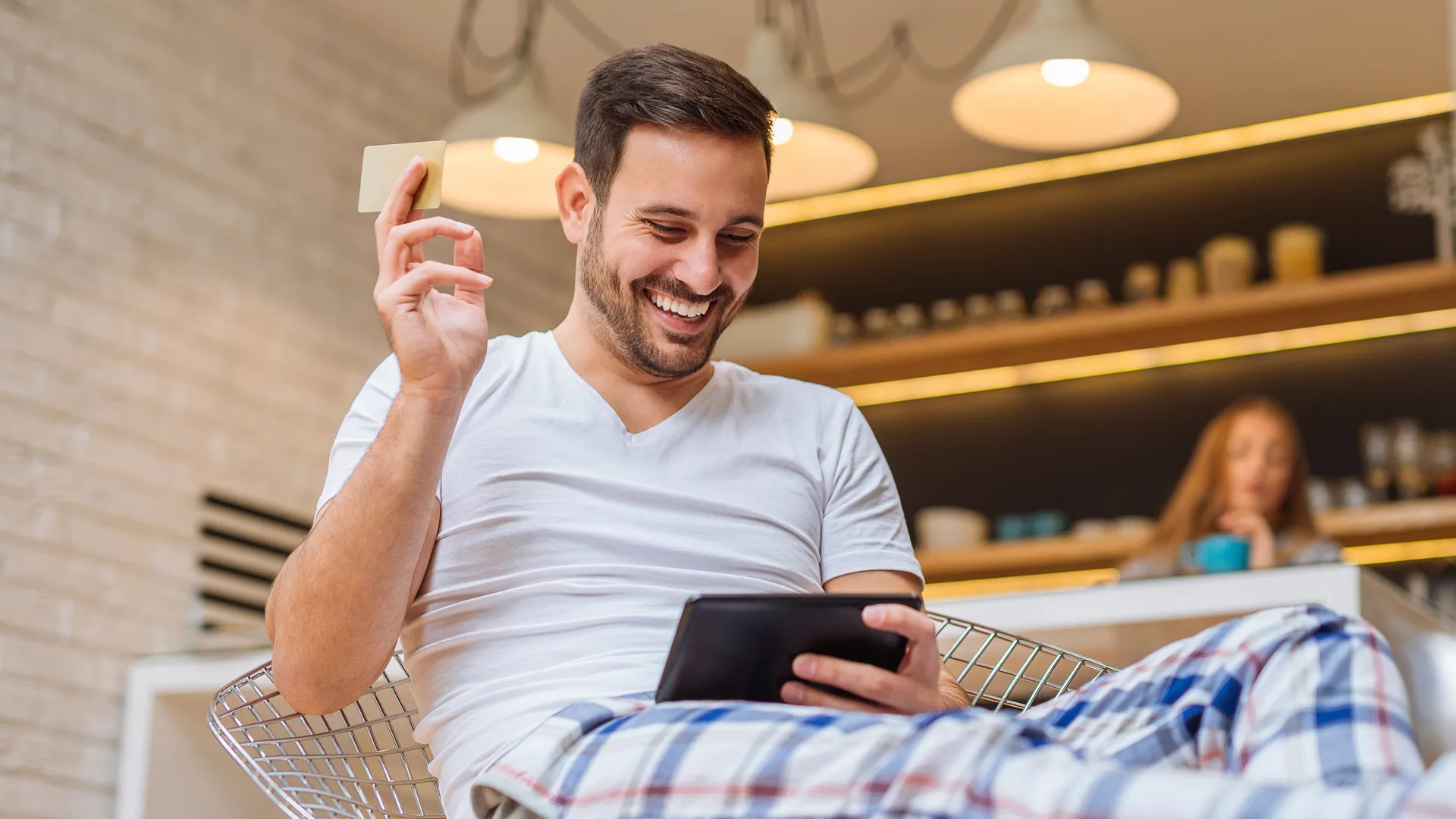 When it comes to online sales events, Black Friday is widely regarded as the biggest. But the Monday after Thanksgiving is quickly becoming the shopping day of choice for many Americans. In fact, Cyber Monday spending reached $3.45 billion in 2016 — $110 million over the online sales total for Black Friday, according to Adobe Digital Insights.
Moreover, a number of retail experts now recommend that bargain hunters wait until Cyber Monday to snag the best deals. Keep reading to find out why.
Make Your Money Work for You
1. You'll Find Better Deals All Around
"It might seem like Black Friday has all of the deals," said Mike Catania, founder of PromotionCode.org. But an analysis by the site actually found that it ranks behind Cyber Monday for savings.
Waiting for prices to come down on Cyber Monday deals can save you about 10 percent, Catania said.
Shop Till You Drop: 26 Stores Open on Thanksgiving Day and Black Friday
2. You'll See Better Prices on Specific Products
Savings are particularly noteworthy for certain categories of items.
"Cyber Monday is the undisputed champion for deals on small electronics, toys and clothing," Catania said, adding that the average discount is 5 percent higher for small electronics and clothing and 10 percent higher for toys than on Black Friday.
Plus, shoes and beauty products are majorly discounted during Cyber Monday sales, said Amy Chang, lifestyle savings expert at Slickdeals. It's also a good day to score deals on laptop computers and travel, according to DealNews.
Don't Miss: Gift-Worthy Tech Gadgets for Under $50
3. You Can Avoid the Crowds and Stress
Although a growing number of consumers are shopping online, the stores are still crowded on Black Friday. In fact, 99 million consumers shopped in stores over Thanksgiving weekend in 2016, according to the National Retail Federation.
"Black Friday is a social experience, and the rush of fighting through throngs of people just adds to the excitement," Catania said. "For a lot of us, that's just needless stress during an already-stressful period."
4. It's Safer Than Black Friday
If you watch or read the news during Black Friday, you'll likely see a few reports of fights breaking out in stores. From Barbie dolls to towels (yes, towels), certain items have inspired shoppers to throw fists to get the best Black Friday deals. Sometimes, the brawls lead to minor injuries — other times, they lead to arrests and hospital visits.
Don't Miss: The Most Violent Black Friday Fights of All Time
Make Your Money Work for You
5. You Save Time and Money
Cyber Monday sales offer an opportunity to save time and money. In addition to saving money on gas and possibly parking, you'll be saving time you would have spent driving to stores and waiting in lines.
"Who doesn't love the comfort of shopping from home in their pajamas?" Chang said. "No waiting in long lines, no driving, no fighting over parking spots. Just click, buy and wait for it to show up at your front door."
6. There Are More Site-Wide Discounts
You don't necessarily have to shop in stores on Black Friday, because most retailers do make their sales available online. Black Friday markdowns are typically product-specific, though, Chang said. So, you'll see only certain items on sale on retailers' websites.
On Cyber Monday, however, retailers tend to offer more site-wide discounts, Chang said. So, you'll have an opportunity to save across a broader range of products. And many of the deals last for an entire week, she said.
"So, if you're shopping with a more generalized idea for a gift rather than for a specific gift, there are greater opportunities for consumers willing to wait a few more days," Catania said. He notes that more than half of the site-wide discounts on Cyber Monday will range from 20 percent to 40 percent off.
7. You Might Be Able to Score Free Shipping
Free shipping is the most sought-after retail policy for holiday shoppers this year, according to the 2017 Deloitte Holiday Survey. And Cyber Monday will likely offer online shoppers a better opportunity than Black Friday to score free shipping, Catania said.
Even if a retailer doesn't offer free shipping on Cyber Monday, you might still be able to avoid shipping charges by having your items sent to one of the store's brick-and-mortar locations. Then, you can pick it up at your convenience. For example, Walmart offers free shipping if you choose store pickup when ordering online.
Don't Miss: Nordstrom and 19 More Retailers That Offer Free Shipping Year-Round
Make Your Money Work for You
8. It's Easier to Compare Prices Online
"The great thing about shopping online is that the internet allows us to tap into comparison shopping," Chang said.
You can quickly ensure you're getting the best Cyber Monday deals by visiting a site such as PriceGrabber to compare prices before you buy. Or you can download a browser add-on, such as PriceBlink, which automatically alerts you as you shop online if an item you're interested in is cheaper at another retailer.
Although there are price-comparison apps that let you scan the barcodes of items to see if another retailer is selling them for less while shopping in stores, these apps mostly offer prices from stores with which they have affiliate relationships, Catania said. So, the app might not show some retailers where prices are lower.
"When you're shopping online, you have additional time to do actual research," Catania said.
9. You Can Use Deal Sites for More Savings
You also can take advantage of deal sites to help you find the best offers when shopping on Cyber Monday.
For example, Slickdeals has more than 10 million community members who post the best deals daily in the site's forums. The top 30 to 40 deals make it on to Slickdeals' homepage, so you know those are the best offers available, Chang said.
10. You Might Be Less Likely to Overspend
You might be able to keep spending under control by shopping online on Cyber Monday rather than hitting the stores the Friday before. Research by the International Council of Shopping Centers found that consumers spend significantly more money shopping in physical stores than they do online. One explanation for this phenomenon could be the tactics retailers use to get you to spend more in stores.
"Shopping online inherently removes some retailers' most effective techniques," Catania said. "There are no focus-based displays, no urgency in seeing only a few items on a shelf and no other physical shoppers to actively compare against."
Plus, the design and layout of physical stores are meant to increase the time you spend there.
"Each 1 percent increase in dwell time equals a 1.3 percent increase in spending," Catania said. "While consumers can easily dwell on a website, too, a home office lacks the retail environment conducive to overspending."
So, consider waiting to do your holiday shopping on Cyber Monday to get better deals, score free shipping offers and avoid the temptation to overspend in stores.
About the Author