9 Steps To Take Now To Avoid Holiday Overspending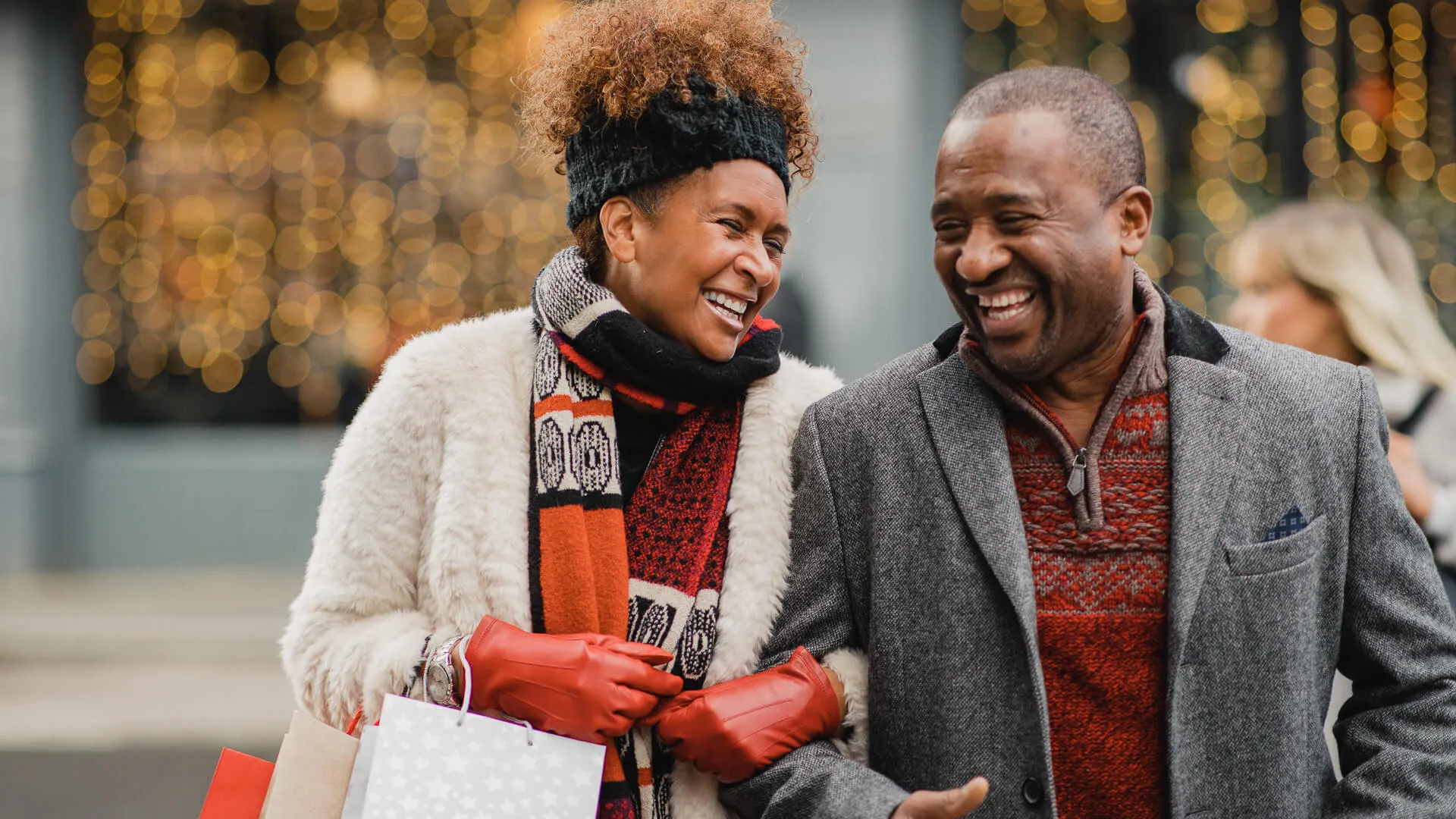 Buying gifts, decorations, food and more for the winter holidays can put a big dent in your finances.
Holiday spending is expected to reach between $843-$859 billion dollars in the last two months of 2021, up 9%-11% from last year, according to the National Retail Federation.
To keep spending under control and avoid racking up debt, there are several steps you can take before December. Here's what you can do now to prepare your finances for the holidays.
1. Use an Expense Tracker To Get Calibrated
Before any big spending event during the holidays, "take stock to see where you stand and what you can afford," said Michelle Brownstein, a certified financial planner and director of private client services at wealth management company Personal Capital.
Start by tracking expenses and income to see how much money you have coming in and how much you're spending in a normal month. Then, figure out how much you plan to spend on the holidays for gifts, decorations, entertaining and other expenses. You can use a spreadsheet, a budgeting app like Mint, or a budget template in an app like Evernote.

This will give you an idea of how much you need to start setting aside now in a savings account and whether you need to trim your regular spending to add cash to that holiday fund. As the holidays approach, spend only the cash you've set aside.
"Setting and sticking to that budget is the key to not ending up in a bad financial spot," said Brownstein.
Make Your Money Work for You
2. Cut Costs To Have More Money for the Holidays
You can build your holiday fund over the next couple of months by trimming costs. Target big expenses, such as cutting cable TV and reducing how much you spend on groceries.
You could save an average of $100 a month if you eliminate cable service alone, said Chris Peach, a financial coach and founder of Money Peach. And without TV to distract you, you'll have more time to make extra cash for the holidays.
After housing and transportation, food is the third-biggest expense in American households, according to the U.S. Bureau of Labor Statistics.To trim this major expense so you can stash more in a holiday fund, Peach recommends setting a grocery budget by putting cash in an envelope and spending only that amount.
"When the envelope runs out for the month, no more buying groceries," he said. So, you'll have to shop carefully to avoid running out of cash and food before the end of the month.
Also, look for other monthly expenses you can cut, such as the cost of wireless service and utilities.
3. Get a Seasonal Job To Generate Extra Cash
Another good way to prepare your finances for the holiday spending season is to make extra money, and2021 is one of the best years to find a seasonal job. There is currently a labor shortage, and more than 10% of jobs posted on Indeed are labeled as "urgent." Your chances of getting hired have never been better.
Openings aren't limited to retail or customer service positions, either. They range from administrative and marketing to arts and entertainment jobs. To find a position, Reynolds recommends starting your search as soon as possible and using keywords such as "seasonal," "holiday" or "temporary" on job search sites.
If getting a second job doesn't fit your schedule, you can generate income from home in your spare time by taking online surveys.
"Online surveys are a quick and painless way to earn $25 extra each month in the form of Amazon gift cards, iTunes gift cards and even cash with some survey companies," said Peach. He recommends Harris Poll Online and Opinion Outpost.
Make Your Money Work for You
4. Get Gift Ideas Now
Don't wait until December rolls around to figure out which people you want to give gifts to and what you want to buy them.
"There are two kinds of gifting strategies: You gift small items to a big group of recipients, or you gift bigger purchases to a small number of people," said consumer expert Andrea Woroch. "When you fail to have a game plan, these strategies will often combine to the detriment of your budget." You'll end up buying expensive items for a lot of people.
Review the amount you can afford to spend and create a shopping list based on the people you want to buy gifts for, along with a budget for each person, said Woroch. Creating this list as soon as possible will help you take advantage of other money-saving strategies.
5. Get Ahead by Comparing Prices
If you have a gift list, start researching prices for items. This will help make you a smarter shopper this season, said Woroch. It's just one of dozens of ways to save money over the holidays.
"Retailers are notorious for inflating original prices during the holidays to make a discount look like a better value," she said. "But if you've done your research, you can separate the good deals from the duds during popular sale events, such as Black Friday and Cyber Monday." It will help ensure you get the best prices for the items on your list.
Use sites such as PriceGrabber and Shoptimate to compare prices on a range of products. Also, check the websites of the retailers that carry the products you plan to buy to get an idea of how much the items are selling for now.
6. Start Shopping Early
Not only should you start checking prices for gifts on your list now, but you should also start buying some items.
"Picking up a few gifts ahead of the holiday season will help you avoid the financial strain you might otherwise feel in December when buying multiple gifts at once," said Woroch.
Due to supply chain issues, most retailers are putting out their best sales ahead of Black Friday to avoid shipping backups. Along with name-brand electronics, large appliances and tools offer some of the best bargains. Manufacturers tend to release new models before Christmas, so you can often find really good deals on older models of the hot ticket items.
7. Sign Up for Last-Minute Deal Emails
If you know which stores you'll likely shop at, sign up now for deal alerts from those retailers, said James. You can do this at a site like SlickDeals. Then, you'll receive emails with coupons and notices about sales. You also can sign up at Honey to receive alerts when the price drops on specific products. So, if an item on your shopping list goes on sale, you won't miss the discount.
Also, take the time to search for free coupons on websites and deal apps. Coupon Sherpa and RetailMeNot let you access discounts while you're shopping. Browser extensions like Rakuten give you cash back when you shop at certain retailers, and the extension Drop lets you earn points on purchases to cash in for future items.
8. Set Up Bank Alerts
Shopping with cash during the holidays can be a useful budgeting strategy — especially if you have credit card debt and don't want to rack up more. But if you don't typically carry a balance, using credit cards offers other benefits.
For example, most card issuers allow cardholders to receive alerts when their balance reaches a certain level, said Troy Dennis, senior vice president of TD Bank. Log onto your account to update your alert preferences, so you can receive an email or text message when your balance hits a certain dollar amount of your choosing. By doing this, you'll know when you've reached your spending limit and can avoid exceeding your holiday budget, said Dennis.
You also should set up an alert to be notified of charges to your card over a certain dollar amount. Bank transaction alerts can help you spot fraud, which tends to increase during the holidays, said Dennis.
"A lot of people aren't out there to celebrate," he said. "They're out looking for victims." If someone gets your card or card number and uses it to make unauthorized purchases, you'll know thanks to transaction alerts. You won't be liable for unauthorized purchases if you report them quickly.
9. Maximize Credit Card Rewards
If you have a rewards credit card and have racked up points or cash back, the holidays are a good time to take advantage of your rewards.
"You can redeem these for gift cards, which you can give as gifts or use to supplement your holiday purchases during this time," said Woroch. "You can also redeem points for actual items to give as gifts or redeem miles to go home for the holidays."
If you don't have a rewards card but are responsible with credit, consider signing up for one now. You can quickly accumulate cash back or points if you use the card for both holiday spending and regular purchases. If you use the card to buy items on sale, you'll get a double benefit.
"You're saving money at the merchant with a discount, and you're also getting an additional discount with cash back," said Dennis.
More From GOBankingRates
Sam DiSalvo contributed to the reporting for this article.

BEFORE YOU GO
See Today's Best
Banking Offers