First SNAP, Now FSA and HSA Money — 4 Ways Instacart Lets You Spend Your 'Use It or Lose It' Funds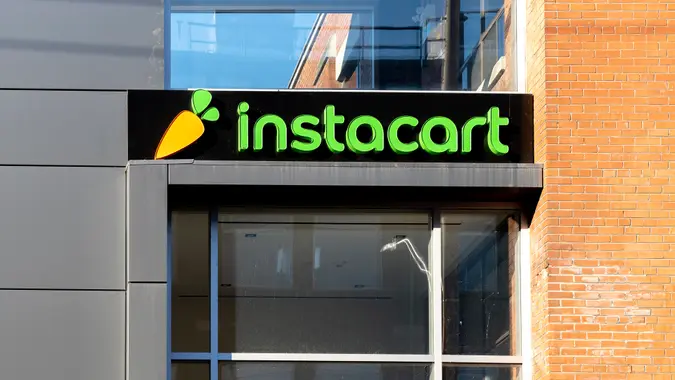 JHVEPhoto / Getty Images
Instacart made headlines over the summer when it announced that it became the first online grocery platform to accept Supplemental Nutrition Assistance Program (SNAP) payments in all 50 states and Washington, D.C. Now the San Francisco-based company will allow customers to pay using Flexible Spending Accounts (FSAs) and Health Savings Accounts (HSAs).
In a Nov. 6 blog, Instacart said that beginning Dec. 4, customers can use their FSA and HSA cards at checkout to purchase items for delivery on the Instacart App. This means customers won't have to manually submit receipts for reimbursement. 
Sarah Mastrorocco, Instacart's Vice President and General Manager of Health, noted in the blog that each year millions of Americans enroll in FSA and HSA plans by setting aside pre-tax dollars for health expenses. Although HSA funds remain in your account from one year to the next, FSA funds typically expire at the end of the year, which means many people end up not using all of the funds.
"Given the 'use it or lose it' nature of FSA funds, each year millions of consumers rush to spend these funds at the end of each year, only to be confronted with confusion about what's covered and time-consuming reimbursement processes," Mastrorocco. "Annually, Americans forfeit billions of dollars in unused FSA funds that could have been spent on essential everyday health items like band-aids, eye drops and more."
Many retailers don't accept FSA/HSA cards as payment in-store, according to Mastrorocco. This obstacle prevents consumers from "fully taking advantage" of their funds. Here are four ways Instacart lets you spend your funds:
Enables FSA payment acceptance from every retailer on the Instacart App that offers eligible products.
Enables HSA payment acceptance from every retailer on the Instacart App that offers eligible products.
Lets customers use the Instacart Health Wallet to apply eligible benefits to eligible items in their cart in a single order. This means families will be able to use all of the benefits available to them to help cover the costs of their groceries, household essentials and over-the-counter goods, which lowers their out-of-pocket expenses.
Offers online SNAP acceptance from more than 120 retail banners across 10,000-plus stores.
Make Your Money Work for You
SNAP benefits are available to low-income households to help them buy food. The program is overseen by the U.S. Department of Agriculture and administered at the state level. Benefits are loaded directly onto electronic benefit (EBT) or similar cards, which can then be used to purchase qualifying food items.
Instacart's acceptance of EBT payments across the United States gives SNAP customers exposure to a wide range of shopping options because it serves more than 95% of North American households with same-day delivery. Here are some other new offerings from the platform:
FSA and HSA Pop-Up: Instacart has aggregated FSA- and HSA-eligible items across its platform into an "FSA & HSA Shop" to make it easier to discover products. The FSA and HSA Pop-Up shop is available on the Instacart homepage with all items delivered from our retail partners.
FSA and HSA-Eligible Product Tags: Instacart also has added in-app labels to qualifying items to help people more easily identify FSA- and HSA-eligible items as they shop. In addition, consumers can search FSA or HSA in the search bar to find eligible products. 
More From GOBankingRates