5 Things You Can Do To Cut Your Monthly Bills and Expenses Down in March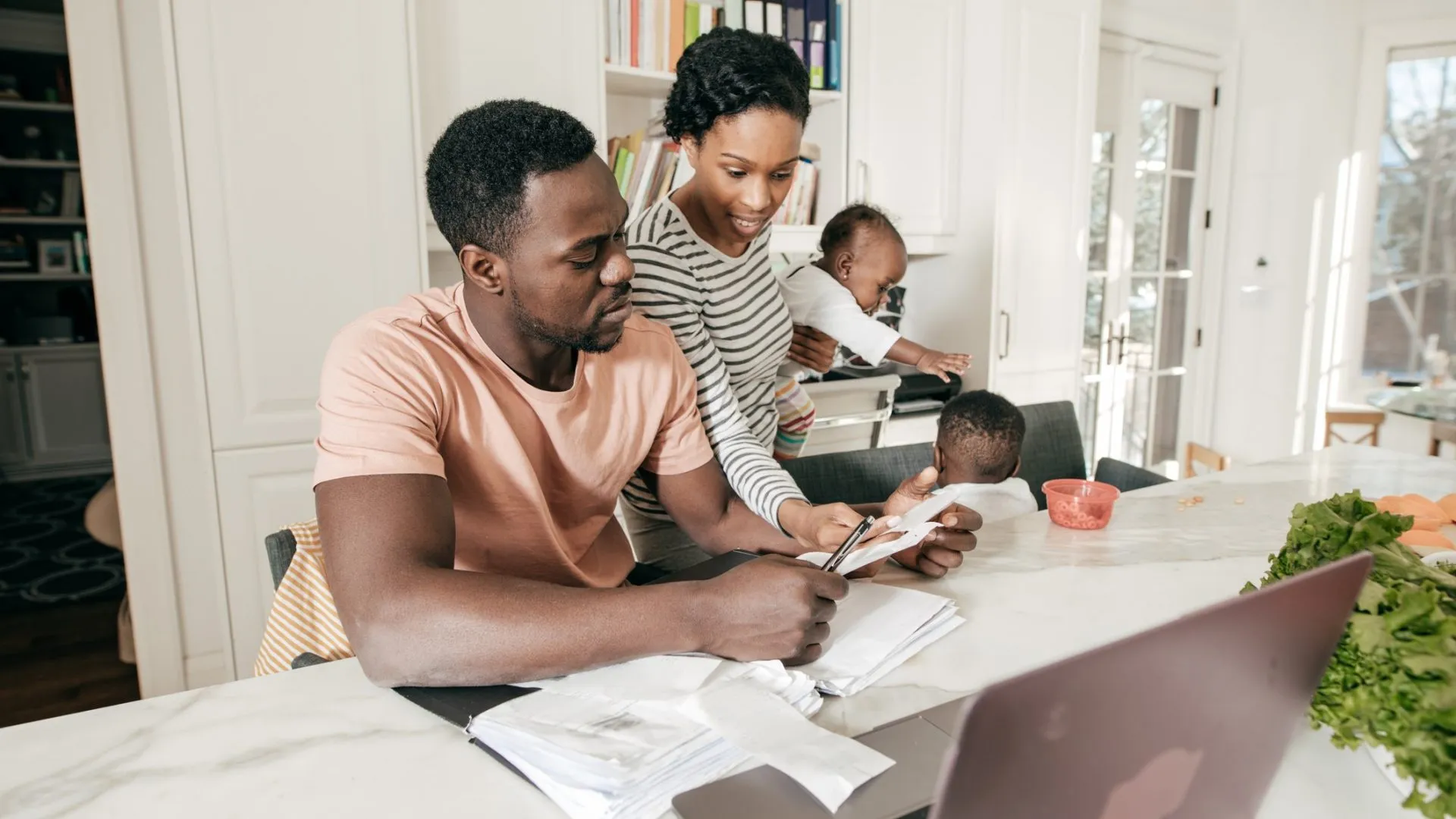 Living in America is expensive, even unaffordable for some. With inflation at record highs and prices at the pump soaring, many families are looking for ways to cut their expenses.
While it's not easy, there are ways to save big on your bills. The first step is writing down everything you spend money on each month. Go to your credit card and banking statements to see exactly where your money is going, that will give you a good idea of where you need to cut. Living on a budget isn't always easy, but it will pay off. 
If you need some help this month getting your financial future on track, consider these five sneaky ways to cut your household bills in half.
Slash Your Energy Bill With Smart Moves
Want to do good while saving money? Taking the time to weatherstrip and insulate your doors and windows is a quick fix for a big problem. The cost is extremely reasonable considering how much you will end up saving on your energy bill in the long run.
Families who want to save on utility bills should "consider sealing air leaks around doors and windows. Damaged caulk and weatherstripping can allow cold or warm air to escape," said Carter Seuthe, CEO of Credit Summit Consolidation. These issues left unhandled could result in a higher energy bill. 
Weatherstripping or sealing is inexpensive and can save you more than 20% on your heating and cooling bills, according to the U.S. Department of Energy. It's a simple solution that could result in significant savings. As an added bonus, you'll not only be saving on your monthly bills, but you'll also be one step closer to saving the planet. Other ways to save on your utilities include investing in smart appliances and unplugging stuff that is not in use.
Make Your Money Work for You
Consider Debt Consolidation
For people "carrying debt from multiple sources like credit cards, student loans, medical debt, and car loans, debt consolidation can be an excellent way to cut your monthly payments," said Melanie Hanson, editor-in-chief of EDI Refinance. 
She cautions that consumers who choose this approach need to "pay careful attention not only to interest rates, but (also to the) terms." She said, "differently-structured consolidation loans can have wildly different results." 
Save at the Store With Multiple Tricks
Food prices have skyrocketed in recent years. According to the U.S. Department of Agriculture (USDA), all food prices are expected to increase by 7.9% in 2023. These food price increases have hit Americans across the board. Not only have restaurant purchases gotten more expensive but so has food in the grocery store. 
Families should "buy in bulk when items are on sale," said Deacon Hayes, founder of Well Kept Wallet. He also suggests that people consider "buying generic when it comes to items like bleach or spices." Finally, he said that one big money saver is "planning your meals ahead of time and sticking to your grocery list to help prevent impulse purchases."
Cut Transportation Costs
For many people, transportation costs are a huge part of their monthly expenditures. Whether high gas prices are eating into your savings, or you've had to call one-too-many Ubers, there are a few ways to cut back on these costs. 
Families should review their transportation means to see if they can cut back to one vehicle, said Damian Serwin, co-founder of Why Budgeting. He said it could "result in potential savings of monthly car payments, fuel, insurance, and any taxes or related repairs." 
Hayes with Well Kept Wallet also suggested shopping around for a better price on car insurance. He said, "If you have a good driving record, it's worthwhile to contact an auto insurance broker to see if they can get you the same coverage but with a lower monthly premium." You could save as much as "$50 to $150 per month."
Make Your Money Work for You
Cancel Those Subscriptions
Although you might've heard this before, one of the easiest ways to save big is by getting rid of things you don't use anymore. Amar Vig, managing director at London FS, suggests that people review their expenses to see if there are "any publications, streaming services, or subscriptions that (they) don't use frequently or at all." If so, it is time to cancel. 
People are often surprised to see their recurring expenses on things that in the end, really aren't that important. Vig notes that "[w]hen money isn't as tight, you can always re-subscribe if you find out you missed it." To make this tip a little sneakier and help you avoid temptation, he further recommends unsubscribing from "any email newsletters or product catalogs that encourage you to make impulsive purchases, even when they aren't directly costing you money."
More From GOBankingRates

BEFORE YOU GO
See Today's Best
Banking Offers