7 Things You're Paying Too Much For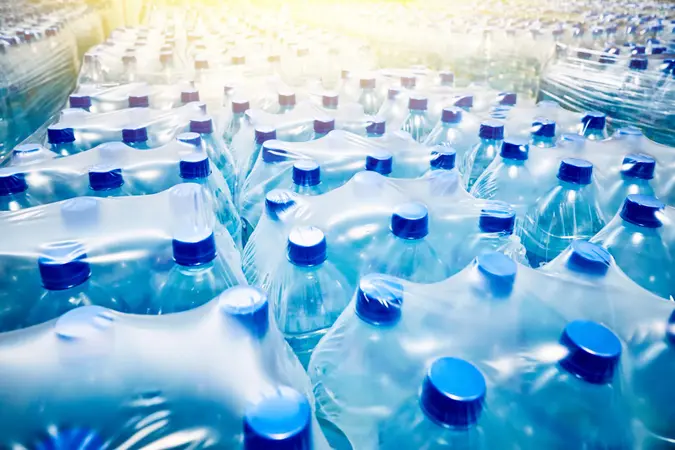 SergeyKlopotov / Getty Images/iStockphoto
Whether you're looking to boost your savings or come up with some extra fun money, changing up your spending habits could help you do it. The following everyday items are more expensive than you might realize, and making these lower-cost swaps could open up more room in your budget.
Get Your Money Right: 17 Biggest Budgeting Mistakes You're Making
Find Out:Should You Refinance Now With the Low Mortgage Rates?
Water
Drinking tap water is practically free, yet many people continue to pay for the pricey bottled version. But maybe they wouldn't if they realized how much more expensive bottled water really is compared to tap: about 3,000% more per gallon. 
"Chances are good you have three to five reusable water bottles of various sizes in your cupboard, but you're still shelling out big bucks for bottled water," said Lisa Thompson, savings expert for Coupons.com. She suggested placing a couple of those reusable bottles in plain sight, like on your kitchen counter or in your car, and challenging yourself to fill them up instead of buying overpriced disposable plastic water bottles. You'll also do your part to reduce plastic waste.
See: 101 Easy Ways To Save Money Daily
Cellphone Service
Wi-Fi is so ubiquitous these days that there's a good chance you don't actually need that big, expensive data plan, according to Julie Ramhold, a consumer analyst with DealNews.com. Unless you're going to be on the road away from Wi-Fi, you probably won't need unlimited data. And you can save a ton of money each month by downgrading.
"My husband and I use Google Fi, and we only pay for the data we actually use, so our monthly bill is around $45," Ramhold said. "Obviously, your costs will vary based on your carrier, but odds are high that you could save by just cutting out unlimited data."
Make Your Money Work for You
Good To Know: 12 Expenses Successful People Don't Waste Time or Money On
Fancy Coffee Drinks
There's nothing wrong with treating yourself every now and then. And maybe your treat of choice is an iced caramel latte with whip. And yes, it's more convenient to hit the drive-through for your morning caffeine fix. However, while a daily latte habit probably won't prevent you from buying a home or retiring, it does involve spending more than necessary. "If you invest in a good coffee maker, some syrups and sweeteners, and a good frother, you really can create a much cheaper (and perhaps healthier) version at home," Thompson said.
More Tips: 50 Easy Things You Should Do To Save Money
Brand Name Medications
You might think you're getting more bang for your buck when choosing a brand-name medication. The truth is that the difference between it and the generic version is likely only the price. Typically, generics cost 80% to 85% less than their name-brand counterparts. "When it comes to generic medications, they serve the same purpose and have the same active ingredients as brand-name meds, so unless you're allergic to one of the inactive ingredients in it, there's no reason to opt for the pricier version," Ramhold said. 
Be Aware: 25 Things You Should Never Do With Your Money
Convenience Foods
Do you find yourself grabbing a snack at the gas station or hitting a fast-food drive-thru instead of making your own meals? Sometimes life gets in the way of healthy, home-cooked food. But chances are that a little planning ahead can save you a lot of money, Thompson said. "Instead of relying on pricey-but-convenient foods, plan your menu for the week (including breakfasts and snacks) and even portion things out, like pistachios in a plastic bag that you can keep in the car when you start feeling hangry." 
Make Your Money Work for You
Greeting Cards
Greeting cards can be ridiculously priced. "The cheapest ones will be 99 cents and have the bare minimum amount of art or sentiment, while extravagant cards can cost $6 or more," Ramhold said. Think about it: When was the last time you re-read an old greeting card? "That's a lot to pay for something that, most of the time, is opened, read once and then relegated to a junk drawer." 
Instead of hitting up the Hallmark aisle, Ramhold recommended sending an ecard via email, which is often free. "If you're giving an egift card, retailers often have greeting card graphics to pair your gift with so there's no real reason to browse dozens of options at the store," she added.
See: 35 Useless Expenses You Need To Slash From Your Budget Now
Book Downloads
No, we're not advocating piracy as the answer. But book downloads can get expensive. So if you like ebooks, Ramhold suggested getting a library card, as most libraries these days offer ebook downloads of tons of popular titles. They often use apps such as OverDrive or Libby (which is also by OverDrive), as well as something like hoopla for listening to audiobooks (another pricey digital item).
More From GOBankingRates
Last updated: Oct. 25, 2021