9 Tips To Avoid Overspending at Costco, Walmart and Other Big-Box Stores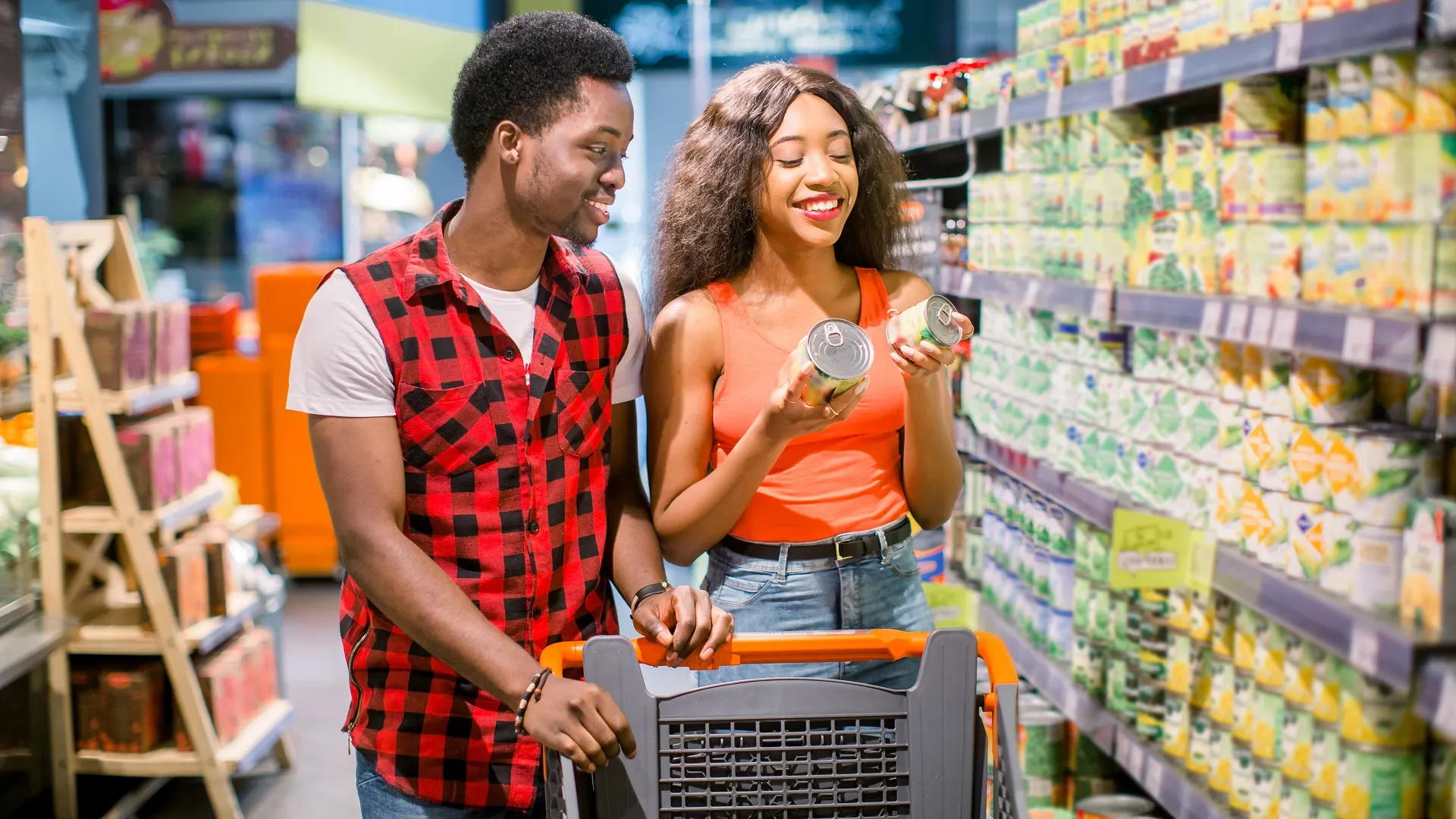 Shoppers who head to big-box stores such as Costco or Walmart might automatically assume shopping at a big-box store is saving them money. 
While most big-box stores do offer deals shoppers can't find anywhere else, it's also easy to find yourself overspending without realizing it. Overspending in a big-box store can lead to accidental food waste (if you buy too many bulk perishables) or impulse buys that take up space in your pantry but never get used up. 
Be a savvy shopper during your next shopping trip and follow these tips to avoid overspending at big-box stores.
Make a List and Stick to It
A tried-and-true tip for saving money when grocery shopping is to come prepared with a list. Caitlin Earle, financial coach and budgeting expert at Budget BFF, recommends shopping your home before you make your grocery list. This helps you make sure you're buying only what you need. 
In addition to making a list, Earle said to know your numbers before you head to the store. For example, think about how much you have to spend. Account for any pending transactions or autopays that haven't come out yet.
Cross-Reference Your Shopping List
After making a shopping list, it's time to cross-reference your items before making a purchase.
Rebecca Gramuglia, consumer expert at TopCashback.com, recommends using the store's current circular, often found online or in the mail. Check to see whether there are any deals on items you're planning to stock up on.
Make Your Money Work for You
Plan Your Route
Not familiar with the layout of the big-box store? You'll want to start planning your route before your visit. 
There's a method behind store layout planning and design. Julie Ramhold, consumer analyst at DealNews.com, said big-box stores are designed to keep shoppers in the store for as long as possible. The longer shoppers have to wander the aisles and see more of the store, the more likely they are to spend more money.
Ramhold recommends downloading the store's app. If it has a map of your nearest big-box store, review the map to see which items are in certain aisles. Some stores, like Target, even share the aisle numbers at your local store so you can easily find what you need. Once you have a list, look at the aisle numbers and begin planning your route to cut down on aimless wandering.
Compare Prices
"When shopping at big-box stores, always compare prices," Gramuglia said. "Items may be competitively priced so factor in all savings and costs like coupons, loyalty program rewards and shipping costs." 
Additionally, shoppers also might shop through a cash-back website to earn money back on qualifying purchases from eligible retailers and big-box stores.
Analyze the Cost per Unit
It's not always cheaper to buy everything in bulk. Gramuglia recommends analyzing the cost per unit and then seeing whether it's still worth it to buy bulk quantities during your shopping trip. 
An example Gramuglia uses are loose apples. These may be cheaper to buy on their own than purchasing bagged apples.
Watch Out for '10 for $10′ Deals
Some big-box stores may sell items, like canned soup, in "10 for $10" deals. This is where shoppers pay $10 to purchase 10 cans of soup. 
If you spot a similar deal, Gramuglia said, you usually can buy less than 10 items and still receive the discount.
Make Your Money Work for You
Bring Cash
While shoppers may enjoy receiving rewards or cash back when using credit cards, one effective method for staying on budget when shopping at a big-box store is to use cash. 
Earle said shoppers can leave their credit cards at home and bring cash with them to the store. Once the cash is gone, it's gone.
Use Curbside Pickup
Savvy shoppers who don't want to overspend inside a big-box store may do their shopping online and opt in for curbside pickup. Ramhold said curbside pickup is free at most big-box stores, so those who do some planning ahead of time might take advantage of it to get everything they need.
Skip the Clearance Section
There's a strong likelihood most of the items on clearance are not on your shopping list. Skip this aisle or section to avoid making impulse purchases. 
Earle said, "Just because something is a great deal doesn't mean it's a smart purchase."
More From GOBankingRates

BEFORE YOU GO
See Today's Best
Banking Offers