20 Savings Hacks at Marshalls, T.J. Maxx and Ross

9 min Read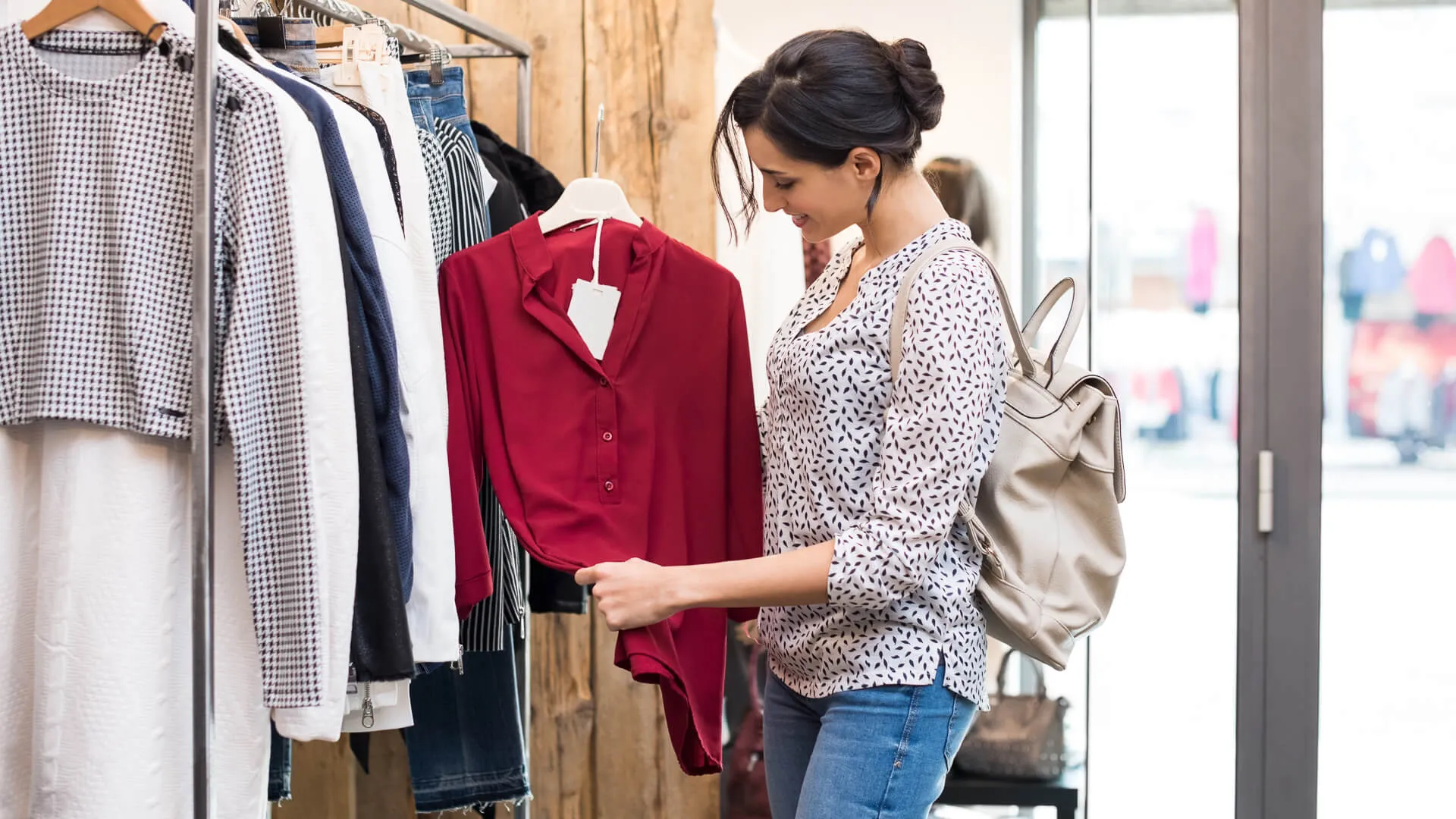 Ways To Save Money at All Three Stores
Whether you prefer T.J. Maxx, Marshalls or Ross, these upcoming shopping tips could help you get more for less at all three stores.
1. Buy Discounted Gift Cards
When people receive gift cards that they'd rather trade for cash, they sometimes list them for sale on gift card exchange sites, where shoppers like you can buy them at a discount.
"Since these stores already offer huge discounts, using discount gift cards as currency will further reduce your haul," said Kendal Perez, a former savings expert at Coupon Sherpa.
Other good gift card exchange sites include Cardpool, CardCash and Giftcard Zen.
Make Your Money Work for You
2. Be Prepared To Dig
Good deals can be hard to find. But if you don't mind doing some legwork, the potential for savings justifies the time and effort.
"Ross, T.J. Maxx and Marshalls all boast a ton of inventory from a wide range of brands and price points," said Perez. "So, be prepared to dig when you shop these stores. The payoff is worth it, however, as all the stores sell top brand names of everything from clothing to cookware for 50% off or more."
3. Shop Best Buys
Just because these retailers are known for their discounts doesn't mean all product categories are created equal. When you walk through the doors, it helps to know which items are most likely to offer savings.
"Handbags, shoes, sunglasses, hair products and fragrance are among the top values at T.J. Maxx and Ross," said Perez. "You can find designer and brand-name items in each of these categories for much cheaper than department stores. Cookware, sheets, decorative pillows and accessories are [also] top values for Ross and T.J. Maxx. Products are often 50% less than what you can find from department stores and specialty home stores."
4. Request an Additional Discount for Damaged Items
5. Hit the Big City
If you live in a major urban center, chances are good that your local T.J. Maxx, Marshalls and Ross are cheaper than average. If you live in the suburbs or a rural area, consider taking a shopping trip to a big city near you to save.
Perez, who buys clothing from both Ross and T.J. Maxx, opts to "shop these stores in big cities, where popular designers are more apt to have inventory compared to smaller cities and towns."
Make Your Money Work for You
How To Save Money at Marshalls
Compared to the other two retailers, Marshalls is known for its extensive men's section, its selection of family footwear and the CUBE, which is the name of the store's junior section. Here are some ways to save more at this retailer.
6. Shop in January and July
During these months, stores need to clear out inventory to make room for new seasonal items. In January, you can find holiday items, gifts and decorations on sale. And in July, you'll discover swimwear, pool accessories, outdoor decor and other summer items — all at lower-than-average prices.
Don't Miss: 8 Best Spring Items To Buy at Dollar Tree Now
7. Look for Red Tags
Merchandise at Marshalls is categorized by color. According to Perez, items marked with red tags are clearance products that might represent a chance to save beyond the store's regular low rates. Also, applying any valid Marshalls coupons can help you save even more.
8. Keep an Eye Out for Yellow Tags
Merchandise marked with yellow tags means a chance to save even more than you would with red-tag items.
"Yellow price tags are the lowest-marked items in the store and will not receive additional discounts," Perez said.
9. Get to the Store Early
10. Visit the Store Often
New shipments come as often as daily, and inventory tends to sell out fast. Ask an associate for details on new arrivals so you don't miss out.
How To Save Money at T.J. Maxx
T.J. Maxx is known for its line of quality jewelry and accessories, as well as the Runway, which is the name of the store's collection of high-end designer merchandise. Here are some of the top ways to save money at this retailer.
Make Your Money Work for You
11. Seek Out Free Shipping
Currently, T.J. Maxx is offering free shipping on online orders totaling $89 or more.
"They offer free shipping on all orders frequently," Perez said.
And if you're not a fan of something you've bought, you can return the item for free in-store.
12. Look for Purple Tags
Just like Marshalls, T.J. Maxx provides the best deals to shoppers who understand the color-coded labeling system.
"Label lovers, look for purple tags at T.J. Maxx," Perez said. "Clothing with purple tags indicate designer items."
Purple-tag items might not be the cheapest ones in the store, but they give you the chance to score merchandise you'd see on the runway during fashion week for far less than you'd normally pay.
13. Look for Red Tags
Also like Marshalls, T.J. Maxx puts red tags on items marked for clearance, said Perez. You can often find an assortment of men's and women's attire, accessories and jewelry at clearance prices. Remember to see if any T.J. Maxx coupons can be stacked with your purchase to save a few more bucks.
14. Look for Yellow Tags
Yellow price tags represent the ultimate opportunity to save at T.J. Maxx, said Perez. Whereas red-tag items could still drop in price, yellow-tag items represent rock-bottom rates, and no additional discounts will be offered.
Learn: 8 Costco Items That Have the Most Customer Complaints
15. Apply for a TJX Rewards MasterCard
The store's signature credit card offers several benefits, including 10% off your first in-store or online purchase. Cardholders also earn a $10 rewards certificate for every $200 spent at their family stores. As a bonus, certificates are redeemable at T.J. Maxx, Marshalls, HomeGoods and Sierra Trading Post.
How To Save Money at Ross
Ross is known for offering lower prices than T.J. Maxx, while maintaining a large number of stores across the U.S. Here are some tips to cut costs at this bargain retailer.
16. Buy Now
If you find something you love, pull the trigger — it might be gone tomorrow. Stores like Ross have high traffic and quick inventory turnover. If you put an item back on the shelf thinking you can come back for it tomorrow, chances are good you'll never see it again.
Check Out: 11 Grocery Items To Buy at Dollar Tree
Make Your Money Work for You
17. Receive a Discount If You're Over 55
Customers who are 55 and older get 10% off all purchases all day every Tuesday. This senior citizen shopping deal isn't advertised on the store's website, but the discount is good with a valid ID that shows proof of age. Be sure to make use of Ross coupons through websites like Groupon, which curates deals and promotions for retailers.
18. Check Different Locations
Ross is known for its huge number of stores across the country, and shoppers can use this fact to their advantage. Because inventory varies by location, stores tend to specialize in certain departments. Whereas some locations boast more designer labels, others tend to offer more discounted products. Get to know your local stores and learn which ones to visit for the best deals on products you need.
19. Go to Grand Openings
At Ross, grand openings often come with unparalleled opportunities for savings. If a brand-new Ross department store is opening up in your area, attend the grand opening and look for deals that are even better than the store's everyday low prices. Athletic gear, shoes and cleats often come with the best prices.
Costco's Best Deals? Employee Reveals 10 Standout Buys for Your Money
20. Compare Prices
Because savvy shoppers know that the diamonds in the rough they find at Ross are likely to disappear fast, the urge to buy right away is tempting. But you should check to make sure the item you desire isn't on sale for a lower price elsewhere.
"It's always a good idea to compare prices on your own to ensure you're getting a good value," Perez said.
A quick Google search on your smartphone should do the trick. If you don't find any luck, try searching for a Ross discount if available.
More From GOBankingRates
About the Author