7 Most Luxurious Things You Can Buy at Costco

5 min Read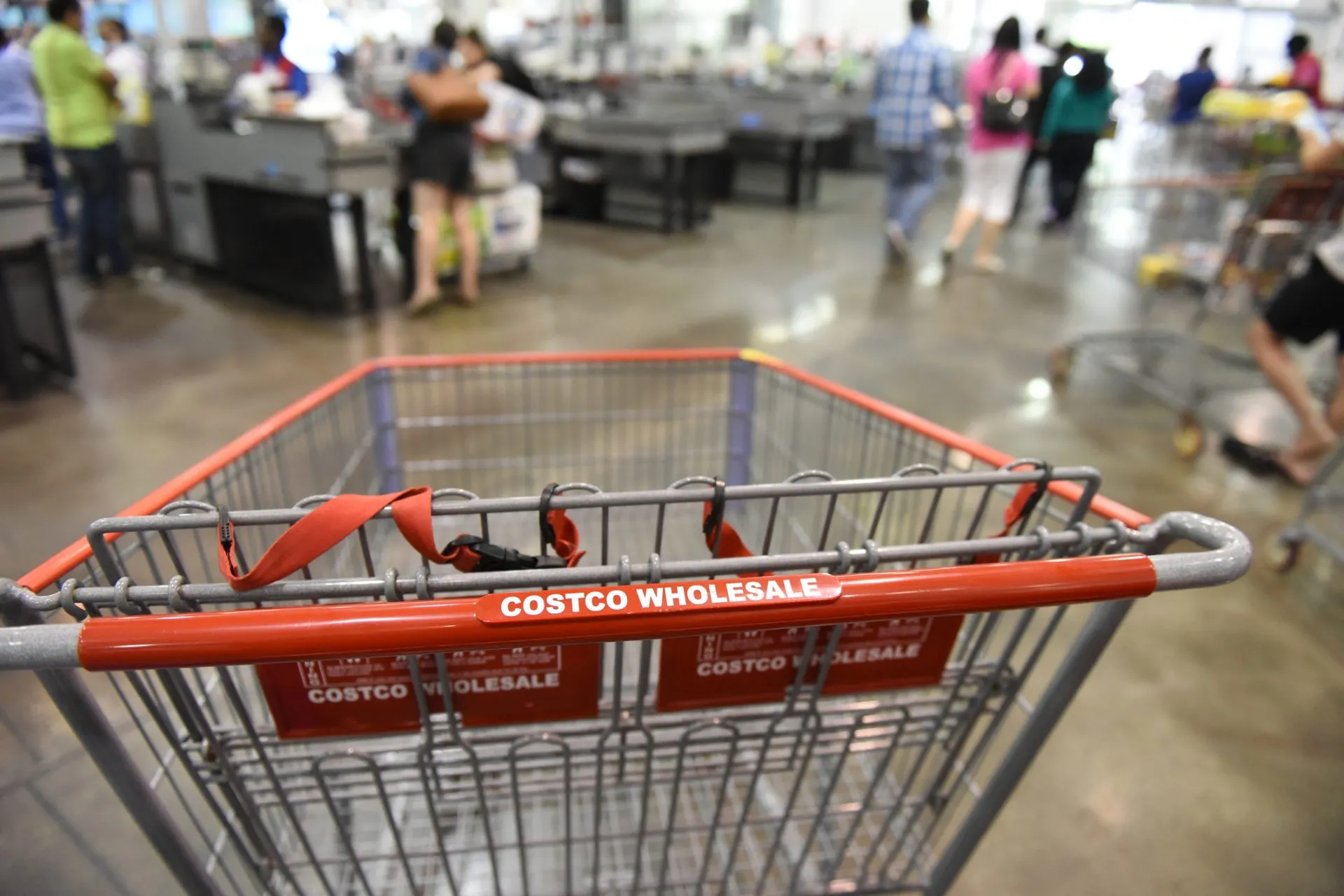 When you think about shopping at Costco, items like bulk boxes of cereal, giant packages of string cheese, massive quantities of paper towels and Kirkland brand everything likely come to mind. However, there's a much chicer side to the membership-only warehouse store.
See Our List: 100 Most Influential Money Experts
Read More: This Credit Score Mistake Could Be Costing Millions of Americans
Your $60 Gold Star Membership — or $120 Executive Gold Star Membership — offers access to some seriously fancy goods and services. Whether you want to plan a luxury vacation or make a lavish purchase for your home, Costco has you covered.
Even if you've been a member for years, it's possible this is the first you're hearing about Costco's elevated offerings. Mostly available online, Costco's priciest goods and services tend to be located in the Treasure Hunt and Travel categories.
Curious about just how fancy you can get while shopping at Costco? Here's a look at the seven most luxurious things you can buy from the retail warehouse chain right now.
Make Your Money Work for You
World Cruise: 2024 Grand World Voyage
Price: Starting at $23,799 per person, plus $2,370 in additional government taxes, fees and port expenses
Use your Costco membership to embark on a trip of a lifetime aboard the Zuiderdam cruise ship on the Holland America Line. You'll depart from Fort Lauderdale, Florida, on Jan. 3, 2024, and return to the same location 128 nights later.
Your journey will take you worldwide, stopping in locations like Honolulu, Tokyo, Shanghai, Singapore and Istanbul. Cruising days will be anything but dull, as your ship offers a host of activities, including a casino, outdoor pool, nightclub, art gallery, library and a full-service spa.
Plus, you'll get a Costco Shop card worth at least $4,085 and if you're an Executive Member, you'll earn an annual 2% reward of Costco Travel purchases.
Live Richer Podcast: Unexpected Ways Losing a Spouse Can Affect Your Finances and Retirement
Diamond Platinum Wedding Ring
Price: $46,999.99
When shopping for a seriously expensive wedding ring, Costco might not be the first place that comes to mind — but maybe it should be. Available online, this round, brilliant-cut diamond, 3.69 carat total weight (CTW) has a seriously impressive VVS2 clarity.
Offered in a G color — the highest grade in the near-colorless range– the Gemological Institute of America Diamond Grading Report is included with purchase. This ring is the only one available, so if you're interested, you'll want to purchase it immediately.
Foresight Sports Eagle Package Golf Simulator
Price: $19,999.99
Ideal for any golf enthusiast, the Foresight Sports Eagle Package Golf Simulator features a full simulation enclosure, hitting mat and turf; GCQuad Launch Monitor and high definition projector; FSX Gaming and Performance Analysis Software; a premium 30-course package with a lifetime license and a game-optimized PC with a wireless keyboard, mouse and stand.
Do note, that the simulator frame is 13 feet wide, so you'll need ample space for it. Delivery time is approximately four weeks from the date of order.
Make Your Money Work for You
Massimo Electric Golf Cart
Price: $9,999.99
Available in black or gray, the Massimo Electric Golf Cart — model GMF2X — can be purchased on Costco.com. Great for fun, function, or both it features a convertible bed that offers seating for four people or extra storage.
Safety first, this golf cart is also equipped with front and rear cameras and has a key switch start. The load capacity is 800 pounds.
Estimated delivery is 10-15 business days from the date of order.
Limited Edition Michael Jordan Framed Autograph
Price: $15,999.99
Sure to be a prized possession for any superfan, this Michael Jordan framed autograph is only available on Costco.com for a limited time, while supplies last. Featuring an individually-numbered, tamper-evident hologram, this 44-inch-by-60-inch piece is Upper Deck authenticated.
Hand-signed by Jordan, the photo catches the basketball legend in action, just before he scored a slam dunk. This framed autograph weighs 25 pounds and ships within roughly 10-15 business days from the order date.
Stott Pilates At Home SPX Reformer Cardio Package By Merrithew
Price: $2,299.99
A fitness enthusiast's dream, the Stott Pilates At Home SPX Reformer Cardio Package by Merrithew is available on Costco.com. It's also currently on sale for $700 off until September 25 — the discount is reflected in the price above.
Equipped with the deluxe package that offers all the tools needed to develop an effective at-home Pilates routine, as a Costco member, you'll also gain access to more than 140 digitally-available exercises. Expect to receive your purchase approximately two to three weeks from the date of order.
Dynamic Vittoria FAR Infrared Sauna
Price: $2,099.99
The ultimate in relaxation, treat yourself to the two-person Dynamic Vittoria FAR Infrared Sauna on Costco.com. This at-home sauna features Canadian Hemlock construction with a privacy tempered glass door, six heating panels, interior lighting with a reading light and a music system with Bluetooth capability and dynamic speakers with a preamp.
Environmentally friendly, this sauna allows you to bring the spa home every day. Order today and your sauna should be delivered in approximately two to three weeks.
More From GOBankingRates
About the Author