8 Little-Known Costco Services That Could Save You Time and Money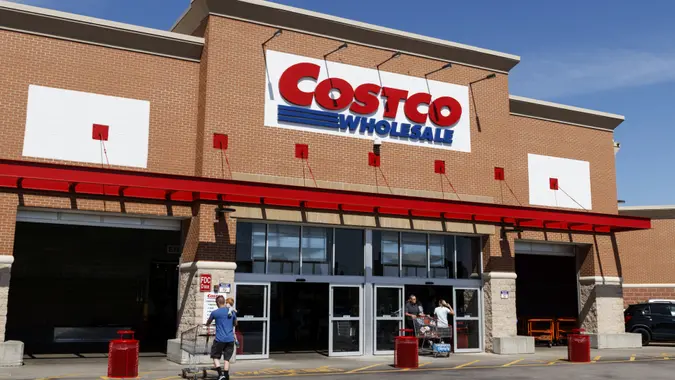 jetcityimage / Getty Images
To the casual observer, Costco means two things: bulk buying and rotisserie chicken. Members know that when it comes to cost-cutting, few companies provide like Costco. But even some of Costco's 119 million members will be surprised to learn about some of the little-known perks available to them.
Take a few minutes to explore Costco's website. You'll find membership bonuses on routine eye exams and eyeglasses, premium gas, affordable office furniture, pharmacy prescriptions, extended warranties on appliances and tech, hearing aids and tests and so much more. Here are 8 other Costco memberships benefits that could save you time and money.
1. Travel
Starting with one the most well-known of Costco's services, Costco Travel offers members the ability to book destinations, hotels, rental cars and cruises through the club. And as Real Simple stated: "More importantly, the wholesale giant uses its substantial purchasing power to negotiate serious deals that it passes along to members."
2. Author Signings
Did you know that Costco locations across the country host author signings? It's true. Not only a great place to buy a new book cheap, but everyone from Hillary Clinton to Donald Trump Jr. has plugged books with signing events at Costco. Signed copies usually cost a great deal more, so saving by heading to Costco for a signing could help your pocketbook.
Make Your Money Work for You
3. Life, Home, Auto (and Pet!) Insurance
There is a lot to admire about Costco's business model. Costco can discount so many items and services because it establishes exclusive partnerships with its providers, giving it the ability to negotiate inexpensive group rates and pass the savings on to its customers. Through CONNECT — powered by American Family Insurance (home and auto), and Protective (life insurance) — Costco is a one-stop-shop for any insurance you need. It even offers members pet insurance through one of the best insurance companies in the business, Figo.
4. Garage Door Installation
A service few do by themselves, installation is part and parcel of buying a garage door and opener package from dealers. Costco has teamed up with Amarr and LiftMaster to provide garage door and opener installation. To receive a free in-home consultation quote, call 1-877-258-9608 — or request one online. Qualifying Amarr garage door purchases can get you a 15% Costco Shop Card and 2% cash back (if you're an Executive Member).
5. Membership and Gift Card Deals
Americans and their families are trying to come up with ways to stretch their budgets further. If you can take advantage of one of Costco's membership deals, all the better. Additionally, bulk deals on gift cards happen frequently there, too — like two $50 gift cards for $79.99 or four $15 gift cards for $44.99. These deals make it affordable to stock up on gift cards to movie theaters, theme parks, restaurants and performances.
Make Your Money Work for You
6. Bottled Water Delivery
Purified, distilled and artesian water are all available for delivery to your home or office. Exclusive pricing is available for members, starting at $6.99 per bottle. Fashionable dispensers can be bought or rented at discounted prices, as well.
7. Home Solar Panels
With an increasing number of Americans choose to power their daily lives with the sun's energy, the cost of going solar goes down every year. However, there is low… then there is lower at Costco. Perhaps unsurprisingly, Costco deals with the largest solar panel provider in the U.S., Sunrun, to provide solar energy to its members. A 10% Costco Shop Card can be yours in exchange for the purchase of Sunrun solar equipment. Call 1-800-776-0260 for a free virtual or in-home consultation, or request a consultation here.
8. Personal and Business Checks
Although the majority of Americans switched over to online banking and apps long ago, many people still use checks for personal transactions and for business dealings. You can avoid being overcharged at a bank and get discounted, customized checks with security features through Costco's check provider, Harland Clarke.
More From GOBankingRates