12 Awesome Back-to-School Items From Amazon for Less Than $20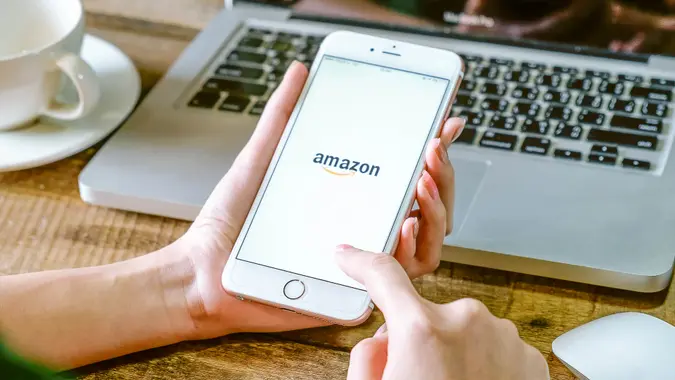 mrmohock / Shutterstock.com
Back-to-school season is in full swing! If you're still shopping for school supplies or need a couple extras, Amazon shoppers will find everything they need at affordable prices for every student on their list. 
From school supplies to lunch essentials, here are 12 awesome back-to-school items available at Amazon for less than $20.
Ticonderoga Wood-Cased Pencils
Price: $4.39
Who needs another number two pencil? These pre-sharpened Ticonderoga pencils come in an 18-count set. Currently on sale for $4.39, this breaks down into paying just 24 cents for each pencil.
BIC Round Stic Xtra Life Ballpoint Pen
Price: $1.29
This 10-count set of BIC ballpoint pens in black is now on sale for $1.29, a 57% discount from its original listing price. Amazon shoppers pay only 13 cents per pen with this purchase.
Oxford Spiral Notebook 6 Pack
Price: $10.24
Originally priced at $12.81, this six-pack of Oxford spiral notebooks is now on sale for $10.24. Amazon shoppers save 20% off this purchase with each notebook priced at $1.71 in the pack.
Five Star 2 Pocket Folders
Price: $14.78
Need some extra folders for your three-ring binders? This four-pack of Five Star two pocket folders is on sale for $14.78. This 12% discount means each folder is $3.70. 
Crayola Colored Pencils
Price: $3.67
You'll definitely want to add this incredible deal on Crayola colored pencils to your Amazon shopping cart. This 24-count set is now on sale for $3.67, receiving 39% off the original listing price.
Make Your Money Work for You
Elmer's All Purpose Glue Sticks
Price: $3.87
Glue sticks for art class? Check! This three-count set from Elmer's is also on sale for $3.87. That's 48% in savings from the original list price of $7.39.
Mead Loose Leaf Paper
Price: $7
Stock up on college-ruled paper for pop quizzes. Amazon shoppers can pick up 200 sheets of Mead loose leaf paper for just $7.
Amazon Basics Heavy Weight Ruled Lined Index Cards, 300 Count
Price: $7.79
Your student will always be ready for the next test or quiz with this 300-count set of index cards from Amazon Basics. These cards are priced at $7.79 and highlighted among the top-rated products in Amazon's Choice.
Westcott 10562 Acrylic Clear Ruler
Price: $1.92
Still need a ruler? Add this 12-inch clear Westcott ruler to your Amazon shopping cart for just $1.92.
Texas Instruments TI-30XIIS Scientific Calculator
Price: $9.88
Got a student who needs a scientific calculator for math class? Now priced at $9.88, Amazon shoppers will save 55% off the list price when they purchase this Texas Instruments scientific calculator.
Everest Classic Backpack
Price: $17.71
Don't forget to buy a backpack! This Everest classic backpack is priced at $17.71, coming in a few dollars under $20.
Mziart Insulated Lunch Bag
Price: $13.99
Priced at $13.99, this Mziart lunch bag is insulated to keep food fresh and warm for a long time, 100% leak proof and easy to clean. Inside, you can pack sandwiches, drinks, fruit and an ice pack with enough room left to spare.
More From GOBankingRates
Make Your Money Work for You