9 Cheap Dollar Tree School Supplies You Shouldn't Skip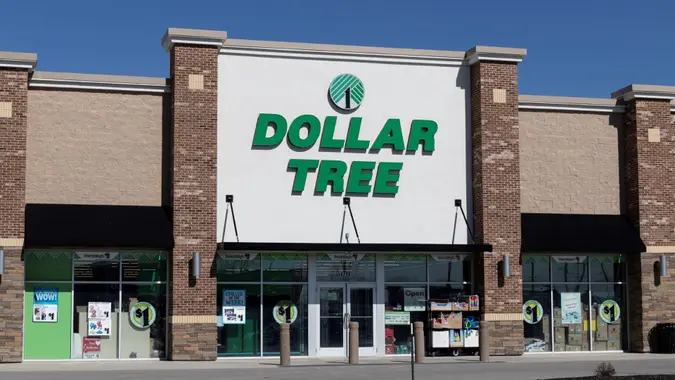 As the back-to-school season draws near, parents and students are prepared to tighten their belts when it comes to spending on school supplies. With the average back-to-school spending per student projected to decrease by 10% — dropping to about $597 per student — inflation, reduced disposable income, and high interest rates are shaping a more budget-conscious approach to the shopping season.
The retail sector is bracing for impact, expecting a substantial shortfall of over $3 billion, a significant departure from the trends of the past decade. Clothing and technology are set to be the hardest hit categories, facing anticipated declines of 14% and 13%, respectively. However, in a surprising twist, school supplies are projected to experience a surge in spending by approximately 20%.
That said, 51% of parents are bracing themselves for further economic weakening. In light of these challenges, seeking affordable alternatives for school supplies has become top of mind for both parents and students, alike.
That's where the Dollar Tree comes into play. With its vast array of cost-effective and high-quality offerings, we've curated a list of Dollar Tree school supplies to stock up on, helping you make the most out of your Back-to-School budget without compromising on the essentials. Let's dive in and discover the budget-friendly wonders that await.
Composition Notebooks
Clay Cary, a financial trends analyst with CouponFollow, suggests Dollar Tree's composition notebooks. "At just $1.25, they're ideal for notetaking, journaling or sketching."
Make Your Money Work for You
Plus, they're not only durable but also come in a wide array of fun designs to choose from, so they're sure to satisfy even the pickiest student.
Pencil Boxes
"If your student needs a box or case to hold pencils, crayons or other school supplies, the dollar store is a solid place to buy one," said Katie Roberts, consumer analyst with DealNews.com.
"You can expect to pay just $1.25 for a pencil box or case there — less than you would at most other stores."
Brightly Colored Pencils
Priced at just $1.25 for a pack of 12, these brightly colored pencils are low cost, but deliver reliable performance with their #2 grade lead, ensuring smooth and effortless writing, drawing, or test taking.
Crafted from sturdy wood materials, these pencils are also durable and designed to withstand daily use. Adding a splash of fun and excitement to the learning process, the assortment of vibrant colors caters to students of all ages. 
Paper Clips 
"Paper clips have a variety of uses that go way beyond holding paper together, but there's no real need to pay a lot for these little items," Roberts said. "Expect to find packages of 220 paper clips for as little as $1.25 at the dollar store. You'd be hard-pressed to find a per-clip price that low at most other retailers. Plus, if you lose some of the paper clips, it's not a big deal, as replacing them isn't going to cost you much."
Make Your Money Work for You
Pocket Folders
According to Cary, these pocket folders provide an excellent solution for keeping your schoolwork organized in style. Priced at just $1.25 each and boasting adorable designs, they offer an affordable option that allows students to have one — or more! — for all their favorite subjects. 
Sticky Notes
Cary recommends these $1.25 neon sticky notes as the perfect way to leave reminders, messages, and notes for family, friends, or schoolmates.
With their vibrant colors and self-adhesive properties, these notes can be placed almost anywhere, from lockers at school to reminders within textbooks. Their versatility and eye-catching design make them an essential tool for staying organized and leaving important messages for all occasions.
Highlighter Pens
Cary highlights the incredible deal of a 3-pack of highlighters priced at just $1.25. With their bright colors and long-lasting ink, these highlighters are an absolute steal, offering both affordability and quality for all your highlighting needs.
Craft Supplies 
"Craft supplies are a great deal at the dollar store," said budgeting expert Andrea Woroch. "You can find glue sticks, paint brushes, colored pencils and more for much less than (at) craft stores or big-box retailers. You can even find these inexpensive craft and pencil/crayon caddy for just $1.25 compared to Target selling a similar option for $4 a piece."
3-Ring Binders
According to Cary, these sturdy binders priced at $1.25 are the perfect solution for storing and safeguarding your valuable notes and handouts. With their durability and affordability combined, they provide an excellent organizational tool to keep your schoolwork in pristine condition throughout the academic year.
More From GOBankingRates
Laura Beck contributed to the reporting for this article.