8 Best Costco Items To Buy That Aren't Food, According to These Fans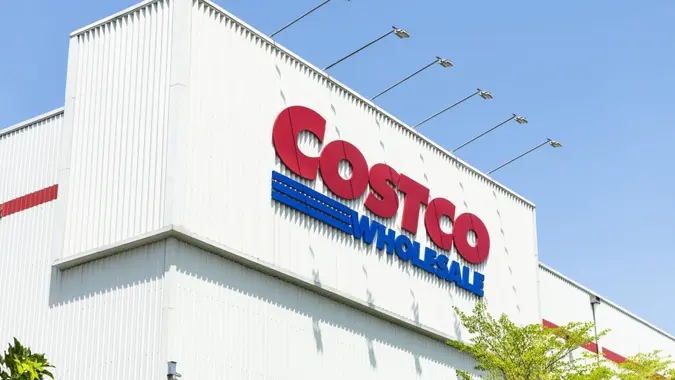 BING-JHEN HONG / Getty Images
The beauty of shopping at Costco lies in its ability to surprise and delight with its diverse offerings. It's like a magic box; you never know what you might find. And every find feels like a victory, an insider secret you've stumbled upon.
"Costco has much more to offer beyond its famous food items. By exploring these often overlooked categories, you'll find great deals and quality products that enhance your life," said Nathan Clark, co-founder of Gate2AI. 
Check out some items that Costco fans recommend from the store as the best value deals.
Aller-Tec Allergy Pills
If you struggle with allergies that flare up every season, Aller-Tec provides long relief without the groggy feeling. Spending much less to keep your allergy symptoms in check is the idea as the pack contains 365 tablets. "I can get name-brand tablets for more than $15 for only two weeks and it's enough to cover the cost of my subscription!" said Samantha Hawrylack, co-founder of How To Fire. 
Kirkland Signature Microfiber Towel
Kirkland Signature microfiber towels are an excellent non-food item available at Costco, according to Dan Hunter, owner of Authority Tattoo. They are perfect for cleaning fragile objects like glass or electronics because they are also incredibly gentle and soft. These towels are made up of a combination of polyester and polyamide, which makes them very absorbent and excellent for cleaning up spills and messes.
Make Your Money Work for You
"Being reusable and machine washable are two of the best features of these microfiber towels. These towels are very reasonably priced because they are sold in large packs. You may select the ones that are best for your needs because they come in a variety of sizes and colors," Hunter said.
Kirkland Signature Flex-Tech 13-Gallon Kitchen Trash Bag
Andrew Meyer, Costco lover and CEO of Arbor, recommends the Kirkland Signature Flex-Tech 13-Gallon Kitchen Bags. You get 200 bags, so this box should last you a good portion of the year. They come in both scented and unscented depending on your preference. For comparison, Target sells its Up&Up Brand for $16.99 for only a 100 count. If you bought two boxes, you'd be at $33.98, making the Costco brand a much better buy.
Gourmia Air Fryer
If you're looking to eat healthier, the Gourmia Air Fryer is ideal. It doesn't take up a ton of space and doesn't use oil.
"It's a piece of very fun kitchen equipment, even though I can't say that I use it as much as some of my other appliances, like my slow cooker or my Instant Pot. But it's still pretty enjoyable. Costco sells a Gourmia Air Fryer with a capacity of 5 quarts for the price of $57.99, while Wal-Mart sells the same machine for $74.99. That's quite a bit of money saved. After that, you will be able to join me and millions of other people as we use it to rationalize foods such as air-fried mozzarella sticks (and not just mozzarella sticks; all cheese sticks)," said Vikas Kaushik, CEO of TechAhead.
Make Your Money Work for You
Swinging Hammock Chair
This swinging hammock chair is easy to clean, and easier to set up, comes equipped with a foam pillow headrest and a design that keeps your back relaxed.
"It's a gold standard for anyone relaxing outdoors on a sunny afternoon, and helps you stay awake while waiting for a bite," said Coty Perry, CMO at Anglers. It's a great option for camping as well.
Samsung 1TB Portable SSD T7 Touch 
Many of Costco's laptop and desktop deals are great but they don't come with much storage space. This Samsung SSD is easy to use, small and has a finger scanner with a sleek look. 
"A 1TB SSD for $80 is such a steal. This is more than the average consumer will need yet because it's a solid-state drive, you can access data faster with far less chance of failure. It's something to pick up while it's on sale," according to tech expert Mark Vanas.
Apple AirPods Pro
Costco consistently offers the Apple AirPods Pro at a significantly lower price, compared to other retailers.
"Beyond the undeniable joy of snagging a great deal, these earbuds are a boon for seniors with mild hearing difficulties. The noise cancellation feature facilitates clearer phone conversations, and the ease of use makes it a preferred choice for the older generation who might struggle with more complex tech gadgets," said Daniel Morris, founder of My Caring Plan.
Off! Deep Woods Dry Insect Repellent Set
No matter where you're spending time outdoors, bug spray is a must. As usual, Costco offers the best bulk deals but this dry insect repellent is particularly good. The cans are lightweight and repel mosquitoes as well as gnats, flies and ticks, which are particularly problematic.
Make Your Money Work for You
"You don't want to pick up a bug's disease while you're outdoors, which is why I recommend having a can on hand wherever you go," Perry said.
More From GOBankingRates