Prime Big Deal Days 2023: 7 Amazing Electronics Deals on Amazon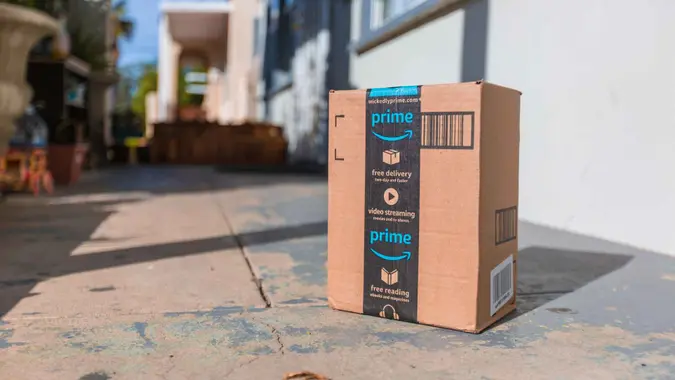 Jorge Villalba / Getty Images
Just in time for your pre-holiday shopping, it's one of the biggest online shopping events: Amazon Prime Big Deal Days taking place Oct. 10 through Oct. 11. So, if you're already a Prime member, get ready to gear up for some major deals and discounts. If you're not, now might be a good time to become one. You can start a 30-day free trial and still take advantage of the deals. 
Prime members can look forward to fresh deals dropping every five minutes at some peak times, from companies like Urban Decay Cosmetics, Dyson, Peloton and more. What's more, shoppers will get personalized recommendations based on their past purchases. They can even sign up for invite-only deals on products that are expected to sell out.
While not all of the discounts for Big Deal Days are public knowledge, Amazon tends to mark down a lot of high-end electronics for its members. This includes items like televisions, computers, cameras and other branded goods. If you're ready to start shopping, here are the top deals you're likely to find on Prime Big Deal Days.
Laptops
Is your laptop getting a little too slow? This might be a good time to upgrade. Some of the deals Amazon has released for Big Deal Days include 10% off the Apple 2023 MacBook Air with M2 chip, and 28% off the ASUS TUF Gaming F15 laptop.
Headphones and Speakers
One of the invite-only deals you can get in on includes 50% off a Sony Dolby Atmos soundbar, which regularly goes for $399.99. Other Big Deal Days deals include 75% off the Amazon Echo Pop two-pack and 17% off Beats Studio buds.
Make Your Money Work for You
Air Fryers
Air fryers are truly all the rage right now, and you can get one for a deep discount. Another invite-only deal includes 56% off the Philips 3000 Series Air Fryer Essential. Other deals include 31% off the Ninja AF101 Air Fryer and 42% off the Chefman TurboFry® Touch Air Fryer. 
TVs
It's a great time to upgrade your TV. You can get a 32-inch Amazon Fire TV for 45% off so it's only $109.99. Insignia also has a 32-inch going for 47% off, bringing it to just $79.99. If you want a bigger screen, you can score a 50″ Amazon Fire TV for 60% off if you get in on an invite-only deal.
Gaming
Upgrade your gaming system with 50% off the Gigabyte AORUS M2 gaming mouse. You can also get 43% off a charger stand with cooling fan for the Xbox Series S console and controller. In addition, there's a 15% off deal for a VR charging station for the Oculus Quest 2, bringing down the price to $46.99.
Home Security 
Blink Outdoor security cameras are going for 50% off, which brings the final price to $189.99. The Blink Mini is also on sale for 43% off. The 14-piece Ring Alarm System is going for $197.99, which is 40% off the regular price. And the Google Nest cam with floodlight is going for $199.99, which is 29% off the normal price.
Cell Phones and Accessories 
If you're looking to get a new phone, the Samsung Galaxy S22 is 30% off. You can keep a charge longer with the INIU portable charger which is going for 50% off, or $17.99. For iPhone users, the XEITIN three-in-one charging station for Apple devices provides a ton of convenience and is currently 20% off.
Make Your Money Work for You
Angela Mae contributed to the reporting for this article.
More From GOBankingRates