13 Best Items To Buy in Bulk at Sam's Club This Summer

5 min Read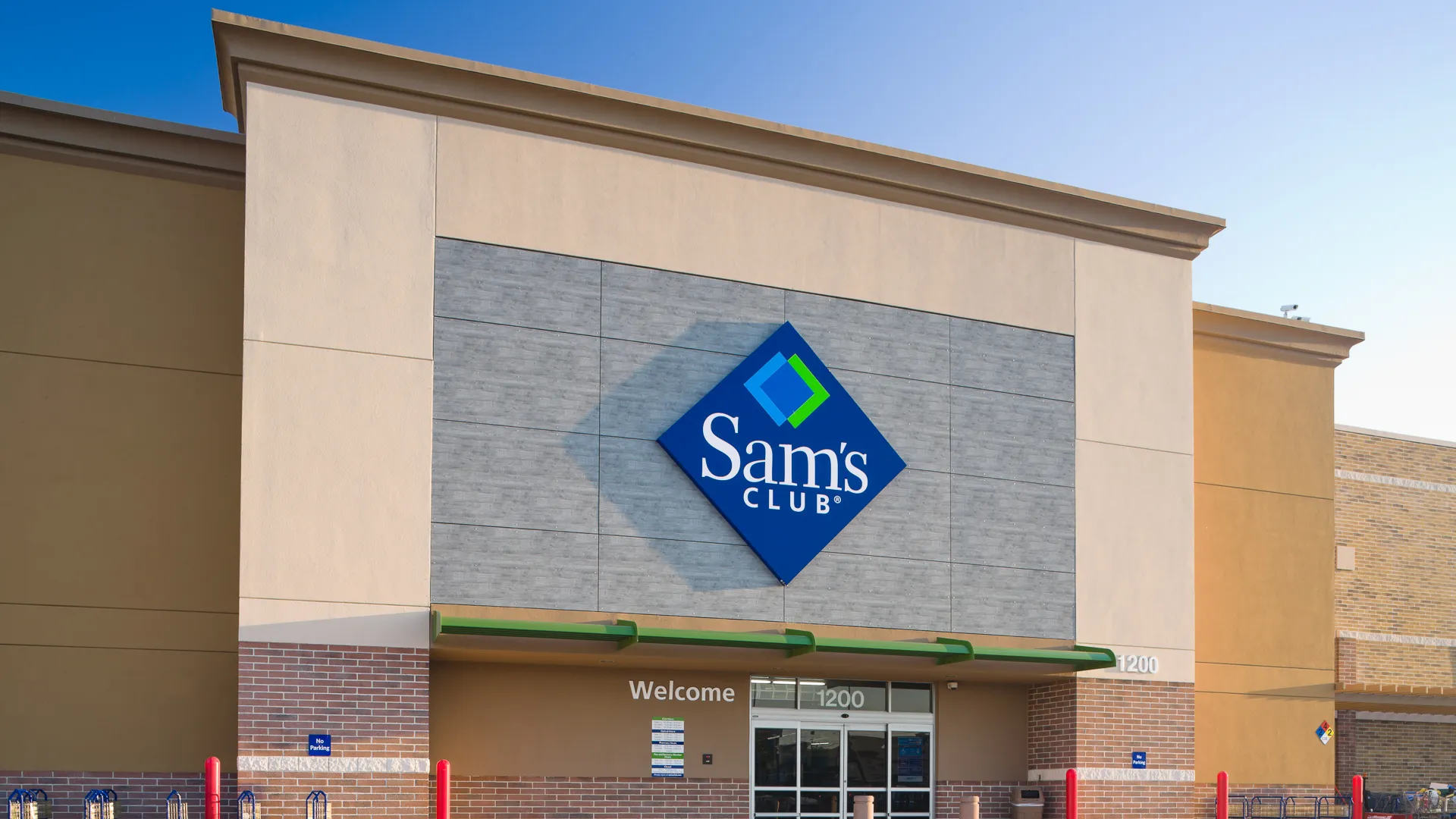 Make Your Money Work for You
Neutrogena Ultra Sheer Body Mist Sunscreen Spray, SPF 70
"This three-pack of Neutrogena sunscreen is an essential to keep your skin protected this summer, whether you're relaxing at home or adventuring," said Peggie Li, CEO and founder of Prismpop, a social shopping platform. "Between the high SPF and easy-to-use spray, this formula is my favorite because it's weightless and has no white cast, which makes it perfect for all skin tones. The bulk size is perfect to keep up with reapplications for the whole family."
POLL: Do You Think the Government Should Increase SNAP Benefits?
Olay Fresh Outlast Body Wash
"This trio of body washes from Olay is the best summer steal for under $15," Li said. "My favorite part about this line is the refreshing scents, and this pack offers three different varieties that make your skin feel clean and moisturized. These body washes are generously sized, so they last forever."
Paper Goods
"All your picnic supplies and basics for outdoor entertaining are a great deal at Sam's Club," said Carolyn Erickson, publisher of WichitaOnTheCheap.com, a resource for living on the cheap.
She recommends stocking up on paper plates, napkins, paper towels, cups, disposable flatware, foil and foil trays.
"The cost of these items at a regular grocery store really adds a lot to your total bill, so purchasing them at Sam's saves you money," Erickson said. "You also save time — one stop in May to buy bulk supplies, and you're pretty much outfitted for the rest of the summer."
Member's Mark Purified Drinking Water
"I've priced out the water that comes in bottles, and Sam's has been the cheapest in my area," Erickson said.
Make Your Money Work for You
Soda, Sports Drinks and Sparkling Water
"Another really great deal for outdoor entertaining are cases of sodas, sports drinks and sparkling water," Erickson said. "They are less expensive at Sam's every day, whereas to get a deal on them at the grocery store, you have to wait for a sale."
Country Time Lemonade Mix
"If you don't mind instant (and sugar), Sam's also has a large container of Country Time Lemonade Mix that is a real bargain," Erickson said.
The 82.5-ounce container is enough to make 17 2-quart pitchers of lemonade.
Member's Mark Whole Bone-In Pork Loins
"Pork loin roast is another smokin' hot deal at my local Sam's Club, and those can be great for smoking and serving to a large gathering," Erickson said.
Heinz Condiments Picnic Pack
Rebecca Gramuglia, consumer expert at TopCashback.com, recommends Sam's Club's Heinz condiments four-pack, which includes two bottles of ketchup, a bottle of relish and a bottle of mustard.
"Walmart offers the same four-pack of condiments for around $12, so if you're hosting a summer party, go with Sam's Club's offering to save about $5," she said.
Member's Mark Premium 10′ Sunbrella Market Umbrella
"Sam's Club has options to spruce up your outdoor environment," Gramuglia said. "A patio umbrella at Sam's Club, including base, Sunbrella fabric and auto-tilt, runs for under $130. The same umbrella on Amazon sells for nearly $160. Not only does Sam's Club offer more color options, but you'll also save around $30 when you shop through the wholesale club."
Intex Funtastic Five Floating Island
"If you're looking for a five-person inflatable lounge, Sam's Club offers one from Intex for around $80," Gramuglia said. "Walmart sells the exact same item for around $122, so you'll save over $40 by purchasing from Sam's Club instead."
Make Your Money Work for You
Kingsford Original Charcoal Briquettes
"If you use a charcoal grill, you can't go wrong with a two-pack of 20-pound bags [of charcoal] to prep for the summer," said Julie Ramhold, senior staff writer and spokesperson with DealNews.com. "They'll [usually] set you back about $22, but with summer looming, they're on sale right now so you can get them for closer to $18. Depending on how many BBQs you have planned, these could get you through the whole summer and Labor Day without issue."
Member's Mark Cookie Tray
"If you have any parties planned for summer, the cookie tray is such a great way to provide dessert with minimal effort," Ramhold said. "It comes with three flavors of regular-sized cookies, including oatmeal raisin, chocolate chunk and white chunk macadamia nut, as well as mini candy cookies. And they're baked fresh in-club daily, which means you won't have to worry about getting stale cookies."
Beyond Meat Plant-Based Burger Patties
"If you want to try these highly-rated plant-based patties, now's a good time to do so," Ramhold said. "You can get a package of 10 patties for around $14 through June 5, which is $3 off the normal price. These are good to keep on hand if you have any vegetarian guests lined up for your BBQ, but also good if you just want to cut back on your red meat consumption."
More From GOBankingRates
Photo Disclaimer: Please note photos are for illustrative purposes only. As a result, some of the photos might not reflect the exact items listed. 
About the Author